News
Chrono Trigger Director Talks About the Cancelled Sequel
It seems that Chrono Trigger's spirit lives on in an unusual form.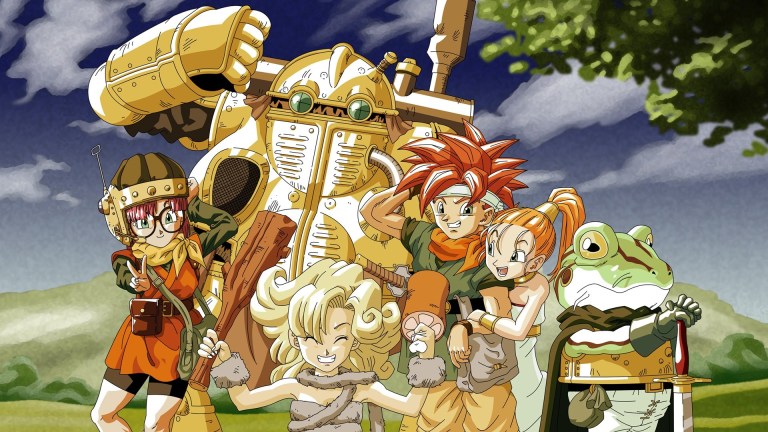 In a recent e-mail interview with IGN, Chrono Trigger director Takashi Tokita was asked if the classic SNES JRPG would ever receive a direct sequel or be continued in some form. Rather than give the usual "you never know" answer, Tokita revealed that a Chrono Trigger sequel has been on his mind for quite some time. 
"There was actually a time when I planned a new title called Chrono Break," said Tokita. "Though it was canceled before accomplishing anything, the overall idea for the title was carried over to my latest game, Final Fantasy Dimensions II. Aemo's character setting and the balance between the three characters at the beginning…these were based on the original concept [for Chrono Break] but were reworked for this title."
Final Fantasy Dimensions II is a mobile RPG released earlier this year for iOS and Android. It wasn't exactly welcomed with open arms by the Final Fantasy community – it was a $14.99 game that sometimes revealed its free-to-play roots – but the game did feature an interesting time travel plotline that certainly seems to harken back to Chrono Trigger's iconic use of that same concept.
As for the dynamic between the main characters, that part of the story doesn't exactly invoke memories of Chrono Trigger, but that's mostly because it doesn't work nearly as well as it did in that classic title. 
So will we ever actually get to see a new Chrono Trigger title? The odds aren't great. Square Enix did register the name Chrono Break in 2001, but the trademark expired before any project was even announced or – to our knowledge – formally planned. Chrono Trigger was also left off the SNES Classic Edition's library of titles. 
As for Chrono Trigger's successor, Chrono Cross, it remains a much-celebrated, yet often ignored, piece of video game history. The game is often cited as a candidate for a remaster or remake, but nothing has come of those rumors to date.