Features
Christmas gift guide: the best games and gaming swag for Christmas 2018
From Pokémon bundles to Fortnite merch, our gift guide has something for every gamer this festive season...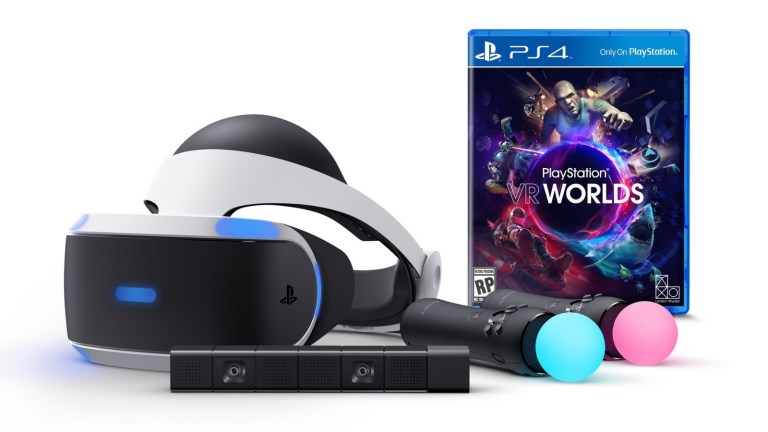 "Video games for two straight weeks… that's what Christmas is for!" So sang Donald Glover, in the adorable stop-motion episode of Community, many moons ago. He was right, of course: the festive season's days off from work/school/community college provide the perfect opportunity to dive deep into virtual worlds and get to grips with those games that you haven't found time to play during the year. 
This year, whether you're looking for a pressie to buy for a gamer in your life or trying to decide what to subtly hint about wanting for yourself, our gaming gift guide is here to help! We've rounded up some brilliant games and game-related swag that wouldn't look out of place in Santa's sack…
Our picking of the best gaming gifts for Christmas 2018
PlayStation Classic (featuring 20 iconic games!)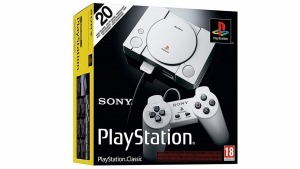 Set for release on December 3rd, the Sony PlayStation Classic is the latest retro console to cram a load of beloved titles onto a mini version of their original home. Priced at £90, this titchy PS1 replica comes with 20 pre-loaded games: these include such classics as Rayman, Grand Theft Auto, Tekken 3, Metal Gear Solid and Final Fantasy VII. Why give the gift of one game when you could give 20?
Red Dead Redemption 2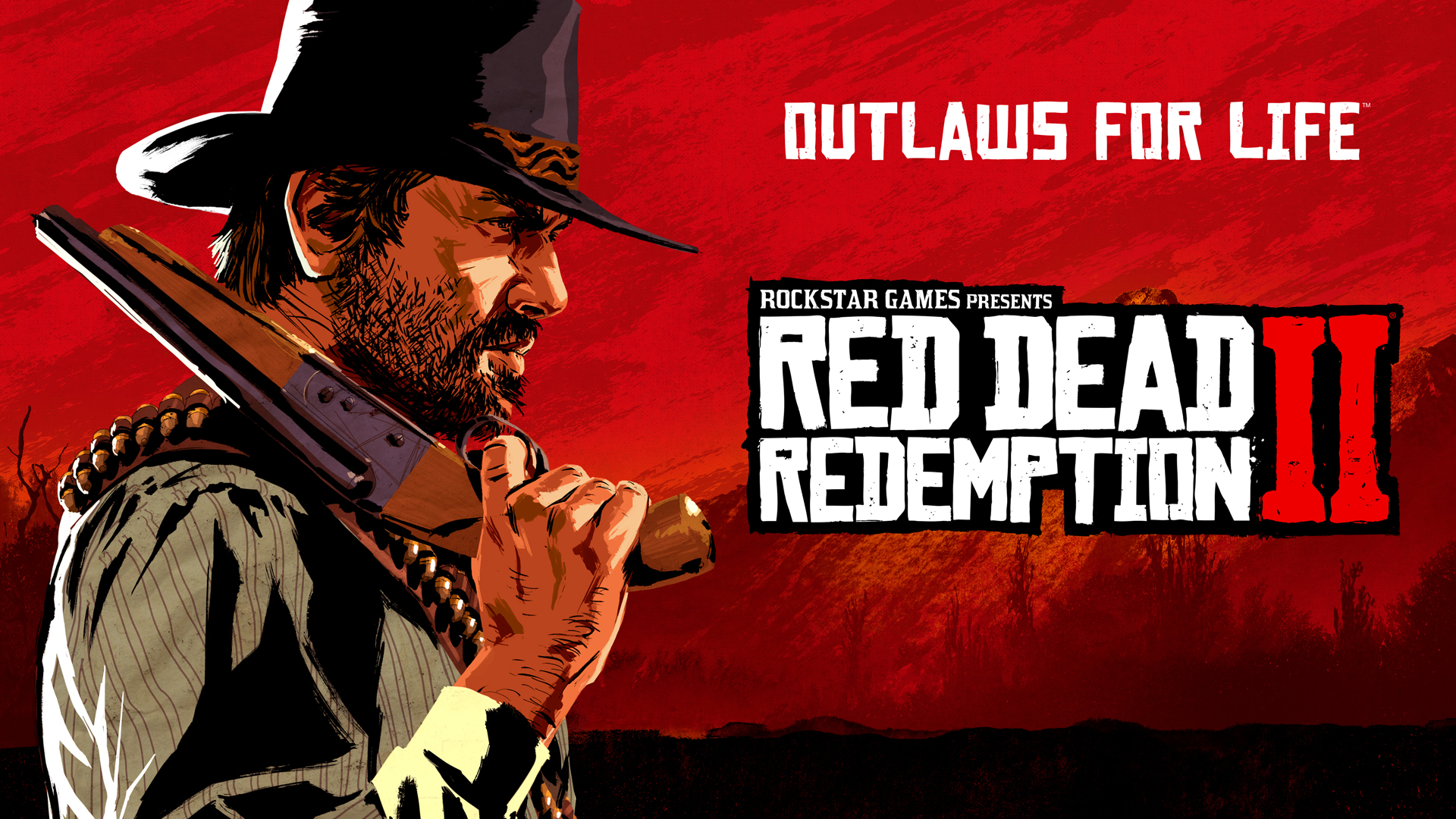 Given that playing the main story alone can take 40 hours, Rockstar's sprawling western Red Dead Redemption 2 is exactly the sort of game that Christmas breaks were made for. So, if you or someone you know hasn't found the time to saddle up yet, considering plonking this on your/their Christmas list. You'll be robbing trains, choosing hats and practising your fishing in no time, then probably scrambling to finish the game before work starts up again.
WordHunters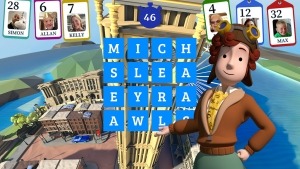 Fancy enjoying some word-game family fun this Christmas? Wordhunters, a PlayStation 4 PlayLink game developed by Thumbfood, offers exactly that. Priced at just £15.99, this kid-friendly multiplayer game (which is also fun for adults) allows 2-6 players to connect with a PS4 using their mobile devices to take part in 15 word-based party games. A wordsmith mascot named Amy the Aviator will guide you across 20 global locations, testing your spelling and brain power along the way. Why not buy it as a gift for the whole fam?
Buy now from PlayStation Store
Plantronics RIG 600 Gaming Headset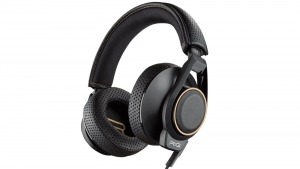 Or, if the person you're buying for already has all the games under the sun, you could help upgrade their gaming gear instead. These slim, lightweight headphones from Plantronics are an ideal option: they're not too expensive (currently just shy of £50 on Amazon), they promise distortion-free bass and high-fidelity audio, they have two microphone options (an inline mic and and a noise-cancelling boom mic), and they look snazzy/inoffensive enough to double up as non-gaming headphones for everyday use. Winner winner!
Super Mario Party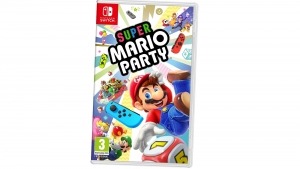 Why not battle your friends, family and/or foes across 80 manic minigames this Christmas, with the terrific Nintendo Switch version of Super Mario Party? This, the first portable Mario Party game, features fun new game modes (the X-Factor-style Sound Stage is a particular favourite), loads of motion-based controls and 20+ playable characters. And the great thing about playing new minigames is that no one is that good at them yet, so anyone can win!
PSVR bundle (£58 off at Argos!)
Adding a PSVR headset is one way that avid gamers can upgrade their PS4 experience, and Argos has a corker of a deal running at the moment: for £234.99, you can build a bundle that includes the headset, PSVR Worlds, Astro Bot, Rick & Morty: Virtual Rick-ality and a twin-pack of Move controllers. Compared to the separate selling price, that saves you £58.47. And this set would be sure to please any gamer this Chrimbo.
Nintendo Switch Limited Edition Pokémon bundle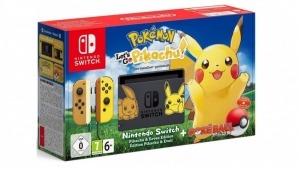 To mark the launch of Pokémon: Let's Go, Nintendo has released a gloriously cute limited edition version of the Switch conosle replete with images of Pikachu and Eevee. It also has specially-coloured controllers, and comes with the Pokéball Plus accessory. (Side note: that accessory is also available on its own, and it would make a nice stocking filler if you're not looking to buy a console!) There are two different versions of this bundle: one comes with the Pikachu variant of the game, and the other comes with the Eevee edition. 
Fortnite Monopoly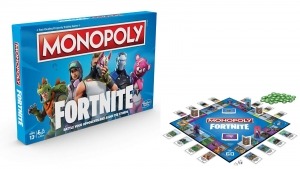 If you're looking to lure a Fortnite fan off of their console and into the living room this festive season, this Battle Royale-inspired rendition of Monopoly might just do the trick. With Health Point chips subbed in for the usual Monopoly money, familiar avatars replacing the old metal counters and loot chests swapped for community ones, this crossover kit is sure to be a hit with members of the cartoonish multiplayer shooter's mammoth fanbase.
Games membership thingies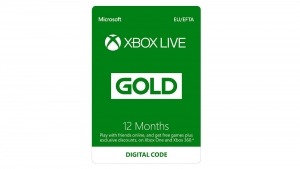 And finally, another option to consider if you're buying a gift for a gamer: it's possible to purchase gift cards for both the major console's membership packages. You can buy a 12-month membership to Xbox Live Gold for £37.85 on Amazon, or a 12-month PlayStation Plus membership for £48.85. Either option will connect the recipient with free games every month for the next year, making it a gift that really does keep giving! 
If you're looking for more geeky gift ideas, check out our rundown of the best gadgets to buy this festive season!