News
Catherine Is Receiving a PlayStation 4 and Vita Remake
Dating, pushing boxes, and more from one of the strangest concepts in recent gaming history.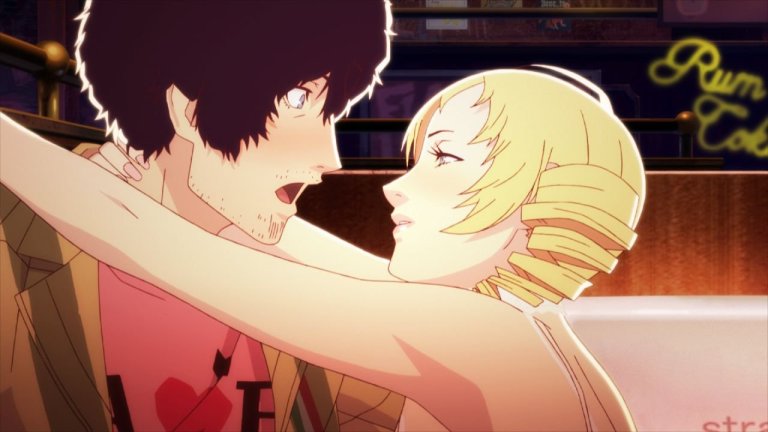 Catherine, an utterly bizarre puzzle-platformer released in 2011 by Atlus, is getting a somewhat surprising PlayStation 4 and PlayStation Vita remake. 
Even though we've come to expect a strong level of weirdness from developer Atlus – this is the studio behind the Persona series – Catherine stands as one of their most bizarre creations. Gameplay-wise, Catherine asks players to navigate a series of complex levels referred to as "Nightmare Stages." These worlds are essentially giant staircases that must be manipulated in ways that allow the player to climb to their peaks. 
While these puzzles make Catherine a mechanically challenging experience, they're not what makes the game famous. No, that honor is reserved for the game's characters and story. 
See, Catherine is actually a story within a story. It's portrayed through the lens of a fictional television show called Golden Playhouse that essentially serves as a kind of "original movie of the week" program. In this instance, the movie of the week follows a young man who is struggling to maintain his relationship with his girlfriend. He has what he thinks was a one-night stand relationship with a girl named Catherine, but it soon becomes something much more dangerous. 
Catherine is a fascinating look at the complexities of relationships and the ways that we struggle to maintain them as we grow and our needs evolve. Oddly enough, the game's seemingly disconnected puzzle sequences do a great job of fleshing out the main character's motivations and general mindset. It's a truly unique piece of entertainment that must be experienced by those who like something different. 
As for when you'll be able to experience the remake of this game, that's not yet clear. It seems like the game will be released sometime in 2018, but there is no official release date available at this time. 
When the remake is released, it will reportedly feature new endings, new events, and even new mechanics that affect the way that you can move blocks.