News
Castlevania Show Creator Dreams of A Metroid Anime Series
If Adi Shankar had his way, Metroid would get the same dark anime treatment Castlevania is enjoying.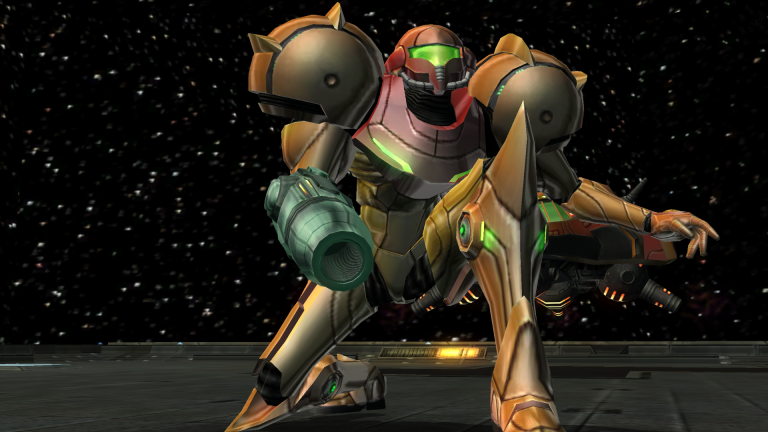 Netflix Castlevania creator Adi Shankar has been quite the busy man. Not only has he been rolling in accolades over the last week or so thanks to the successful launch of Castlevania, his work on an upcoming Assassin's Creed series, and his work on Castlevania's second season. 
Despite all of this, Shankar has his eyes on the future. In a perfect world, that future includes his dream adaptation of Metroid. 
In response to a question from Nintendo Life regarding his dream project, Shankar stated that a "Dark Metroid (show) in the same anime style" would be his dream video game project.
Shankar didn't elaborate on the matter further, but he was, of course, just talking about ideal projects. There is no Metroid anime in the works at this time. 
Could there be, though? Well, we can't imagine a world in which Nintendo allows for a Metroid show in which Samus is shown shooting the thumbs off clergy members, but an anime where Samus and the Metroid world are presented in a more serious light isn't the most absurd thing in the world. 
Nintendo has previously stated that they are interested in expanding into multimedia projects – as evidenced by some of their short Star Fox films – and there is still that report that Nickelodeon is working on a series based on a Nintendo property. The studio isn't quite as opposed to adaptations as they once were following the Mario movie debacle.
That being the case, the thought of Nintendo looking at the success of the Castlevania series and thinking that they might want to get in on the action isn't quite as ridiculous of a proposition as it once might have been. Actually, with the impending release of Metroid Prime 4, some kind of Metroid short film or miniseries designed to inform newer fans about the world of the Prime series might actually be a pretty good idea. 
Should that day ever come, we'd love to see Shankar be at the helm of such a production.