News
Castlevania Requiem Collection Coming to PS4
Castlevania: Symphony of the Night and Rondo of Blood are coming to the PS4 this Halloween!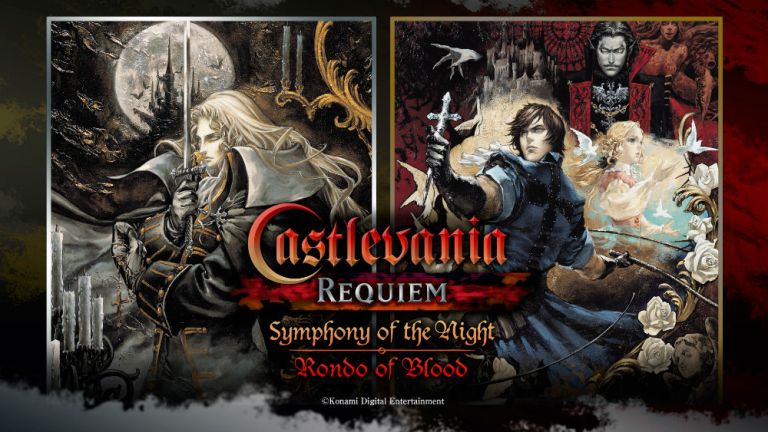 On the occasion of the 32nd anniversary of the original Castlevania's release in Japan, Konami has announced ports of two classic entries in the series for the PlayStation 4. Castlevania: Symphony of the Night and Rondo of Blood will be collected as Castlevania: Requiem, which is out on Oct. 26, the same day as the second season of Netflix's Castlevania animated series.
Castlevania: Requiem, which is exclusive to the PS4, will set you back $20. PlayStation Plus subscribers who pre-order the game will get a 20-percent discount off the price, while non-PS Plus subs who pre-order will get a 15-percent discount. 
"Castlevania: Rondo of Blood and its sequel, Castlevania: Symphony of the Night, will be updated with modern game elements such as earning Trophies while keeping the fidelity of the musical score, boss battles and all the side-scrolling action that makes the Castlevania franchise an esteemed classic," Konami said in a press release.
It's not too surprising that Konami has chosen to re-release these specific entries. Rondo of Blood and Symphony of the Night are two of the most beloved Castlevania games ever made. The former introduced fans to Richter Belmont, one of the youngest of a line of famous vampire hunters to face off against Dracula himself. Symphony continues Richter's story while also reintroducing Alucard, the son of Dracula, who first appeared in Castlevania III: Dracula's Curse, the game the Netflix show is based on.
Check out this notably short trailer for the collection below:
We probably don't need to remind Castlevania fans that this collection marks the first major release in the series since 2014's Lords of Shadow 2. Since that game's cold reception, Konami has kept fairly silent about the classic franchise until now. With these re-releases, could the company be testing the waters for the next proper Castlevania installment? We've not heard anything, but we'll let you know as soon as we hear anything about a return to Dracula's castle.
John Saavedra is Games Editor at Den of Geek. Read more of his work here. Follow him on Twitter @johnsjr9.