News
Capcom's Switch Support May be Based on Street Fighter 2's Success
One of the world's largest game studios isn't ready to go all-in on the Switch quite yet.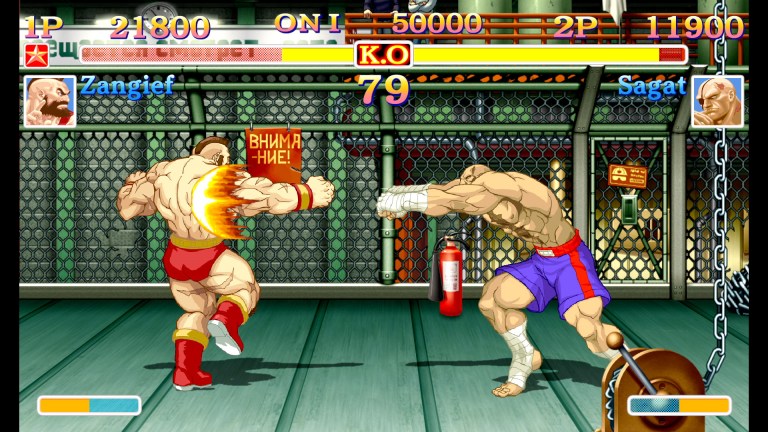 In a strange statement, Capcom COO Haruhiro Tsujimoto implied that Capcom's continued support of the Nintendo Switch may be dependent upon the success of Ultra Street Fighter II: The Final Challengers.
"With Street Fighter 2 going on sale in May, Capcom will monitor its performance with regard to supporting the Switch," said Tsujimoto to Toyokeizei according to a translation by IGN.
The full meaning of this statement is up for debate. While it's unlikely that Capcom would completely pull their support of the Switch if Street Fighter 2 underperforms, the implication here seems to be that the studio is monitoring the game's sales in order to determine the degree of their support moving forward. At the very least, that likely applies to Capcom's willingness to develop IPs for the Switch. However, it could mean they are hesitant about porting multi-platform titles to the console as well. 
This implication is made all the more bizarre by some of Tsujimoto's earlier statements to Toyokeizei in which he praised the Switch and even noted that his primary school daughter has never wanted a home console before, but asked for a Switch. The fact that Ultra Street Fighter II is a full-priced port of what is essentially a 26-year old game just makes the implication that its success will somehow determine Capcom's future relationship with the Switch that much more difficult to understand. 
Elsewhere in the interview, Tsujimoto spoke about RE7 underperforming and how the studio needs more people if they are going to resurrect old properties and that most of their work involves creating new I.Ps. 
That last bit is especially interesting in regards to the Capcom's future Switch titles. If the studio is indeed interested in focusing on the development of new properties, that might leave the Switch in an awkward position. Much like the Wii and Wii U, developers are already opting out of porting certain projects to the Switch due to the constrained power of the platform and the work it requires. 
Time will tell if Capcom decides to develop more games and what kind of games they might be.