News
Capcom Re-Releasing Two Dead Rising Titles
The classic original and an underrated spin-off are set to make their next generation debut.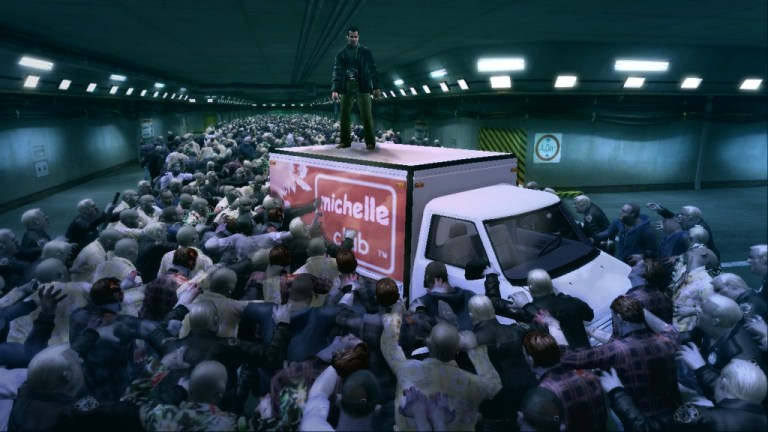 Although Capcom ended up revealing Dead Rising 4 at E3 2016 as opposed to the Dead Rising remake that some felt they were going to announce, it appears that the company has enough room in their zombie development department to give fans of the franchise both titles after all. 
According to a Capcom representative's response to an inquiry over the rumors of a Dead Rising remake posted by Eurogamer, Capcom will indeed be re-releasing the first Dead Rising. While they are not officially billing it as an HD remaster at this time, we do know that it will be available on PS4, Xbox One, and PC when it does debut. Additionally, it appears that Dead Rising 2: Off the Record will also be receiving a re-release set to hit the PS4 and Xbox One. While neither game has an official street date as of yet, the representative did inform Eurogamer that they "will have more news to share soon."
What's going to be particularly interesting to see is whether or not Dead Rising 4 developers Capcom Vancouver (who have been responsible for the development of the franchise since Dead Rising 2) will be handling development duties for these remakes as well. The reason that their potential involvement is of note is because the upcoming Dead Rising 4 is reportedly set to reimagine and expand upon many of the elements of the original title which may suggest that these upcoming games will not be a complete overhaul. 
As for what new content we can expect from these titles, that is not known at this time. However, it's worth pointing out that the reveal was first rumored by the achievements and trophy website Exophase, who ran a list of the original Dead Rising's trophies under their PS4 section. Though there doesn't appear to be anything new in this particular area of the game as of yet, it certainly does seem reasonable that the game will receive an HD upgrade as well as some minor fixes to the framerate issues that plagued the original release like so many zombies. 
In the case of Off the Record, it's just good to see that this highly underrated "What If?" take on Dead Rising 2 is getting another chance to reach zombie fans everywhere via this announcement 
As further news regarding these titles becomes available, we will be updating you at that time.