News
Capcom Dismisses Fan Theory Regarding Resident Evil 7's Ending
It turns out the wild speculation that Resident Evil 7's ending inspired was just fan fiction.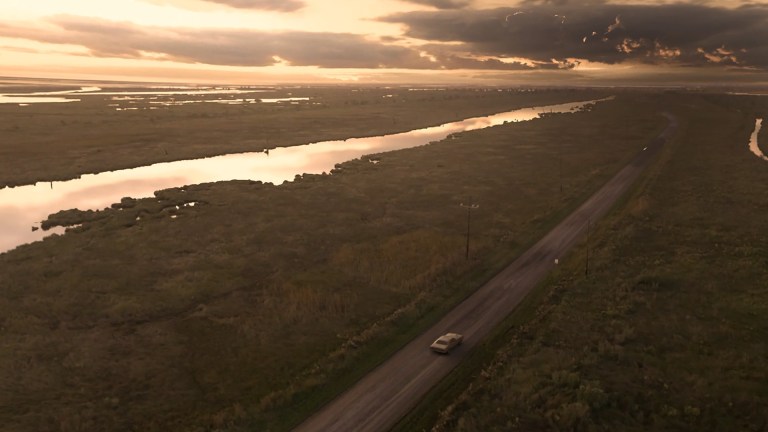 Fair warning, this article contains serious *spoilers* concerning Resident Evil 7's ending. If you like to avoid those kinds of things, you would do well to check out some of the other fine content on Den of Geek such as this post about the legacy of Skyward Sword (cheap plug). 
Anyway, let's talk about Resident Evil 7's ending. 
At the end of Capcom's latest survival horror adventure, players were shocked to see a man who identified himself as Redfield hop out of an Umbrella Corporation helicopter and offer assistance. Although Redfield never reveals his first name or his allegiance, many assumed that their savior was none other than Chris Redfield. 
However, not everyone agreed with this theory. Some fans couldn't help but notice that Redfield sure didn't look like the Chris Redfield that we've seen in previous Resident Evil games. Furthermore, isn't it a bit strange that Chris Redfield would hop out of an Umbrella helicopter when he's spent the better part of his life opposing Umbrella? 
This doubt led to a number of fan theories. Some speculated that Redfield was Chris Redfield's son, while others suggested that he might actually be Hunk; a masked Umbrellas operative we've seen in previous games. 
As fascinating as those theories are, it turns out they aren't true. 
In a post on the Capcom Japan website (translated here by Eurogamer), director Koushi Nakanishi confirms that the man at the end of the game is indeed Chris Redfield. As for his change in appearance, there is an easy answer for that. 
"This time, each character is made on the premise of photo-realistic depiction, and Chris Redfield which appears in Not A Hero also receives a pretty impressive impression," said Nakanishi. "Although it is fairly realistic impression, even if it mixes with the character of 7, it seems that a sense of incongruity will come out." 
So while Redfield's strange allegiance with the Umbrella Corporation will likely remain a mystery until the free Not a Hero DLC comes out this spring, it appears that the reason Redfield looks different in Resident Evil 7 is because his cartoonish build and features simply didn't mesh with the rest of the game's world. 
Once again, the simplest explanation prevails.