News
Capcom Details Resident Evil 7's First DLC Releases
More Resident Evil 7 is right around the corner.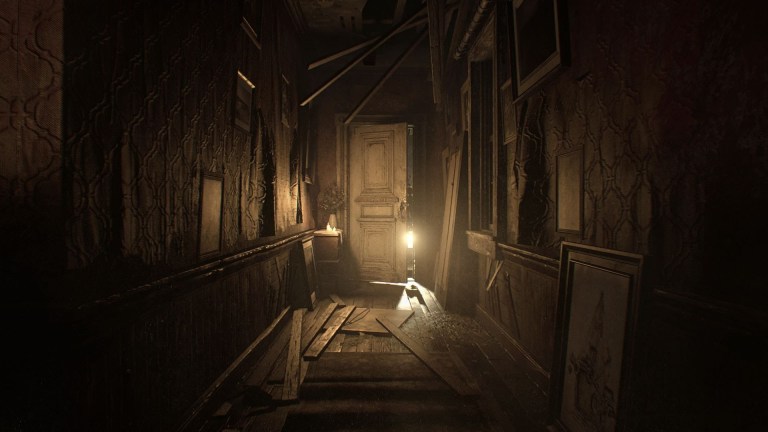 While we're still trying to wrap our heads around how impressive Resident Evil 7 is, Capcom is already planning for the game's future. 
Today, Capcom revealed when we can expect the first wave of Resident Evil 7 DLC to hit. The first piece of DLC is called Banned Footage Vol. 1 and will add two new playable tapes to the game. The first, titled Bedroom, requires you to escape a locked room presided over by the matriarch of the Baker family. The second tape, dubbed Nightmare, is a little more ambiguous. According to Cpacom's description, you will need to fend off a wave of enemies until morning, which does make it sound like Resident Evil 7 is getting some kind of horde mode. 
Speaking of modes, this first DLC release will also add a new mode to the game called Ethan Must Die. The only thing we know about this mode is that it will be "tough-as-nails" and will be separate from the main game. Banned Footage Vol. 1 will release for PlayStation 4 on January 31st and for all other platforms on February 21st. Season pass and Deluxe Edition holders will get it for free, while everyone else will need to pay $9.99. 
The second planned DLC release, Banned Footage Vol. 2, will revolve around the found tapes 21 and Daughters. 21 will force you to participate in an elaborate game run by Lucas Baker, while Daughters offers a peek into the life of the Baker family during a simpler time. This release will also include a new mode called Jack's 55th Birthday, which is described as an opportunity to "Race against the clock and feed Jack tons of food in this comical extra game."
Banned Footage Vol. 2 will also hit PS4 first on February 14th and all other platforms on February 21st. It will retail for $14.99. 
Finally, Resident Evil 7 is set to receive a free DLC update later this year called "Not a Hero." Those of you who have finished the game will know what this mode is likely about. Everyone can rest assured that this update figures to be an exciting addition to the game.