News
Cancelled Toy Story Game Would've Sent the Gang to Space
More details have emerged regarding Toy Story: Star Command, a cancelled game from Avalanche Studios.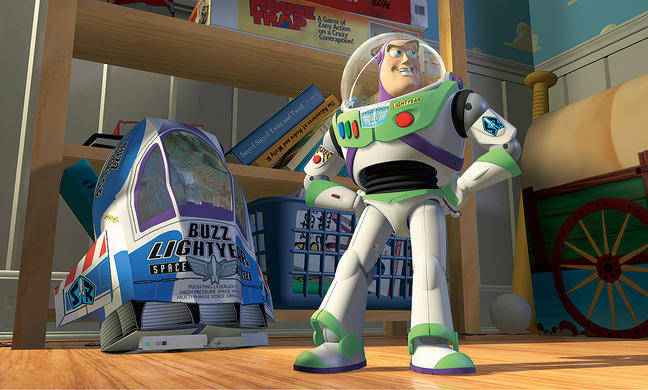 A lot of new details have come to light regarding Star Command, a canceled Toy Story video game that was in development at Avalanche Software prior to the team shifting focus onto Disney Infinity. This Star Command game would've seen Buzz, Woody, and their chums taking off in a cardboard spaceship to complete missions around the galaxy.
Kotaku has interviewed four anonymous Avalanche employees and put together an insightful report on Star Command. The outlet describes the game as "a third-person action-adventure game with a world loosely based off Buzz Lightyear's fictional space force." It would have built on the Toy Box concept from Avalanche's Toy Story 3 game, with the developer expanding "the size of the world, the types of enemies you'd encounter, and the variety of weapons and items you could use."
The project obviously didn't make it to production, but Kotaku notes that "the development team had a vision for a playable galaxy with a variety of environments spread over different planet-like levels that players would traverse via spaceship."
Kotaku also shared some concept art from the game, including these two eye-catching glimpses at the spaceship, which would've functioned as the player's central hub…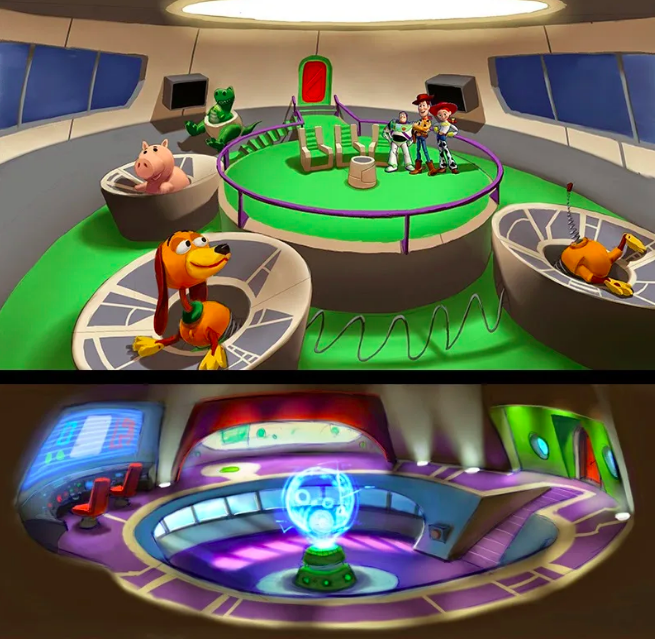 One of the planets you would've traveled to was apparently pirate-themed, and it would have included "a sea level the player would need to change to progress, a special sword that could morph into other toy characters, and enemies designed like sharks and eels."
An unnamed Avalanche employee added this: "We talked about a bunch of different [levels] such as a fairy tale world and worlds that were populated by crazy 80's action toys, think He-man and Thundercats. Though not many of them had development time beyond a few concepts we drew up."
Avalanche is said to have made a habit of working on numerous projects at a time, and this is one of the unlucky ones that didn't make it through production. The team working on Star Command eventually shifted their toy box thinking to the toys-to-life genre, which became a high-priority project for Disney following the success of Skylanders' initial launch.
Although some of the ideas for Star Command eventually filtered down into Disney Infinity, it's still a shame that we never got to play a game featuring toys on space missions…