News
Cancelled BioShock Movie Was Only Weeks Away From Shooting
Director Gore Verbinski says that everything was in place.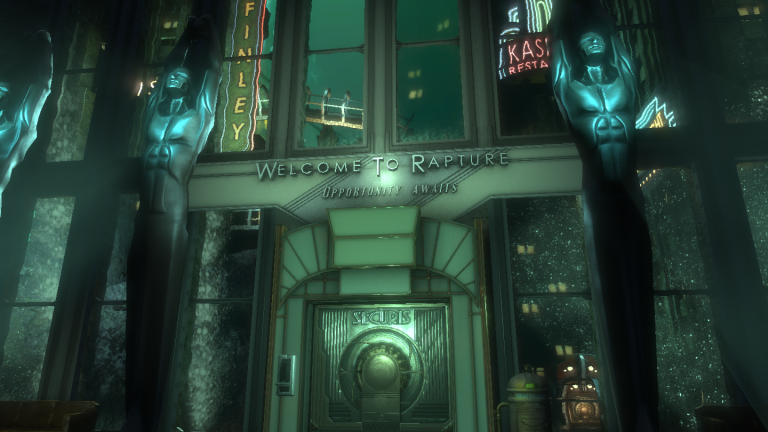 Director Gore Verbinski recently spoke on the IGN UK Podcast and revealed that the BioShock movie he was going to make was only eight weeks away from shooting before the project was canceled. 
"What's interesting is when you get that close to shooting a movie, you've kind of made it," said Verbinski. "That's the danger – you've kind of made it in your head. It's one thing when your movie doesn't happen…but when you go literally eight weeks before you start shooting, it's devastating."
Given that nobody involved with the BioShock film has really said much about it prior to this interview, it's quite shocking to hear that the project was so far along in the development process before it was ultimately dropped. While some concept art created during the early days of the film's production has made its way online before, Verbinski says that there's "all kinds of crazy stuff" relating to the movie that is still out there. 
Sadly, Verbinski says that he has "no idea" where any of that material is now or who owns the rights to it. At the same time, he admits that's it's quite possible that someone could use everything that has been developed for the film thus far and revive it. It's all a matter of who has the rights and if anyone is interested. 
As for why the original project fell apart, Verbinski reiterated that it ultimately came down to funding disputes.
"Everyone wants to protect their IP – it started to smell a little funky," said the director. "It started out great, but it's not so much the owners of the underlying property as… that's an expensive proposition, that's a big tapestry – and R-rated. I think at that time there had been some R-rated, expensive movies that hadn't worked, so yeah, it's a shame."
Recently, we reported that Take-Two has optioned some of its properties for film adaptations. As BioShock publisher 2K Games is a subsidiary of Take-Two, it's possible that franchise was again offered to a studio. However, considering that BioShock developer Irrational Games has undergone massive layoffs and a re-branding since the time the original BioShock adaptation was being developed, the situation may be a bit too convoluted for them to bother with the endeavor again.