News
Can Sony push fresh life into the PSP?
Sony has announced another attempt to reinvigorate the Sony PSP software market. But is it all doom and gloom, and what does Sony actually need to do?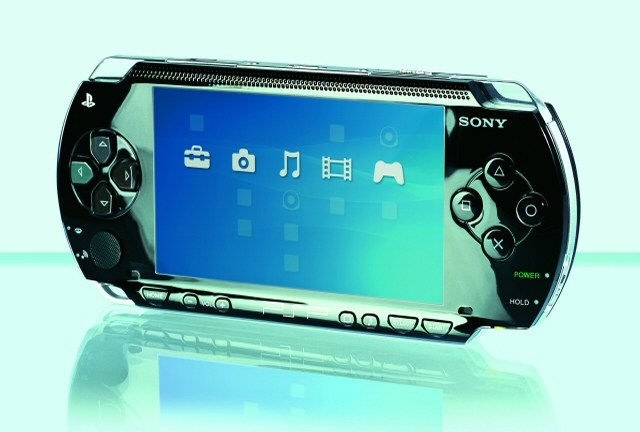 Sony has confirmed that it's having another go at turning around the perceptions and fortunes of its PSP handheld console. The enigma of a machine, which is still generally regarded as a disappointment in spite of some impressive sales numbers, struggled to make much of an impact where software sales were concerned in 2008 – at least, outside of Japan – and with it making up less than 4% of market share in January 2009, the early signs for this year aren't looking great either.
That said, the PSP has been written off before, and continues to endure. The main reason for this? Try the 50 million units of the machine that have been shipped worldwide. These aren't the kind of numbers that give the Nintendo DS the shakes, as the Ninty juggernaut has once more dominated the handheld arena. Crucially, it's not only outsold the PSP in terms of hardware, but it's also managed to sell a lot more games, and that's what continues to attract retailers and publishers to the DS. It's got to the point in the UK where there are that many DS games coming off the production lines, that retailers are having to be increasingly choosey about which they decide to stock.
So what's the problem with the PSP? Its Japanese performance continues to fly in the face of naysayers, and in 2008, the biggest selling game in the territory was a PSP title (Monster Hunter). It's also a smart little machine, that packs a lot of power into its small chassis.
The answer, though, has to be in the software library, where Sony has been outflanked and outthought by its main rival. Nintendo, not for the first time, developed a cheaper console, but one that crucially had touch screen functionality. It's then delivered a series of games that make use of that, often in quite innovative ways, and given the machine a real distinction and broad appeal.
Sony, meanwhile, was regarded (a little unfairly) as just going for brute force with the PSP, packing lots of power in there and then just churning out rehashes of old hits in a manner that didn't suit a handheld particularly well. And while that's quite harsh, there's some truth to it, and that's not lost on Sony.
Thus, after updating and refreshing the hardware, Sony in the UK has confirmed a fresh attack on the handheld market this year, and an attempt to breathe fresh life into disappointing PSP sales. Talking to trade magazine MCV, Sony's UK product manager Claire Backhouse said, "This year we are also launching a host of significant PlayStation IPs on the PSP platform, the first being Resistance Retribution, which will help drive sales." While we can live without gaming franchises being described as IPs (when did the world allow that to happen?), putting some big hitting names behind the PSP is clearly going to help (although we don't remember Resistance 2 doing as much as hoped for the PlayStation 3 before Christmas). What's going to be important here, though, is that these games are at least optimised to be playable on a handheld. That's where Sony has faltered in the past.
Backhouse goes on to note that big hitting names such as this will, in theory, broaden the appeal of the PSP console, and she also hints that more big names are on the horizon. "Granted," she concedes, "perhaps there hasn't been the volume of high profile PSP titles we would have liked to have seen on the platform. But, that said, we continue to focus heavily on software development. The fruits of this you'll see later this year, with the release of a number of currently unannounced, yet significant franchises that will re-invigorate the current user base, as well as attracting a whole new audience."
She's certainly talking the right talk, but Sony may have a broader problem that's going to be tougher to tackle. Right now, convincing third party publishers and developers to push significant resources into the PSP is best described as an uphill battle. Perhaps it isn't if said publisher is based in Japan, but in the rest of the world, particularly in credit-crunched times, companies know that their chances of the best possible return on a project aren't optimised by betting on the PSP. As part of a multi-platform release then, it makes sense, but solely developing a title for the PSP, as many firms do for the DS, is clearly a no-no for many.
This is, then, where Sony needs to lead from the front, and chest beat and champion the format as much as possible. Because, truthfully, take the likes of the God Of War games away, and Sony's own contribution to the PSP pales next to what Nintendo has achieved with its roster of DS games.
Resistance Retribution is a step in the right direction, but it's only a small one. Sony has on its side a userbase of 50 million Sony PSPs in the world, and compared to sales of traditional consoles, that compares extremely well. It now, though, needs to persuade more people to pick their PSP up, start playing more games on it, and crucially – at least if Sony wants to press ahead with a PSP 2 – go out and buy a few titles. That's going to take a confident, attractive and sizeable release roster for 2009 that, sadly, there's just not enough evidence of thus far.