News
Call of Duty: WWII Reveal Live Stream
Will a trip back through time restore glory to the Call of Duty franchise? Watch the reveal livestream here...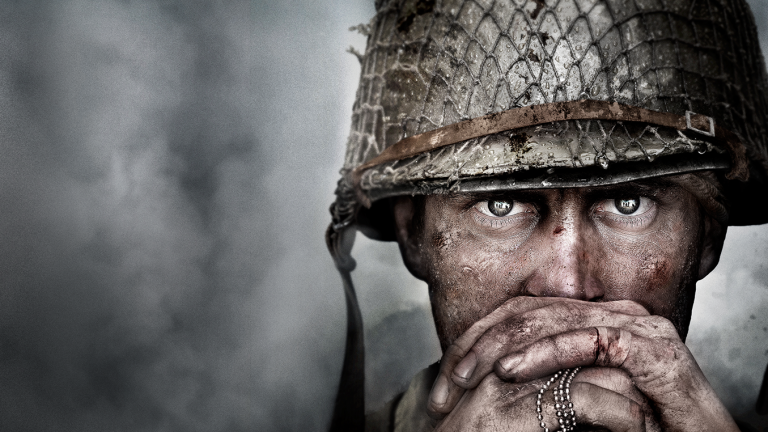 Activision is ready to reveal the next game in the Call of Duty franchise, Call of Duty: WWII. This title promises to take the Call of Duty franchise back to its World War II roots.
This game has also been the source of an unusual amount of speculation these last few week. It seems that Activision just can't keep the lid on this particular title as leaks regarding its release date, open beta period, bundle options, and general existence have been popping up for weeks now. 
Yet, we still don't know what this game really has to offer. Sure, it's a Call of Duty title that takes place in World War II, but will this game represent a return to some of the series' previous staples? Will the multiplayer be retooled to capture the more simplistic, yet satisfying, nature of the first few Call of Duty games? Does this game have any chronological connection to the previous franchise installments? Will it take us to Europe, Africa, Asia, a little of all three, or will this be a kind of alternate history take on the war? 
These are all questions that we expect to be answered when Activision and developer Sledgehammer Games (developers of Modern Warfare 3 and Call of Duty: Advanced Warfare) take to the stage and officially unveil Call of Duty: WWII. It will be particularly interesting to see whether or not they reveal any plans to bring this game to the Switch or announce any performance upgrades Call of Duty: WWII might receive when it is ported to the PS4 Pro and Xbox One. 
For now, feel free to catch up on everything we know and suspect about Call of Duty: WWII by visiting our breakdown of the game here. At 10 a.m. PT/1 p.m. ET, however, be sure to watch the official Call of Duty: WWII livestream as it happens via the video player below: 
Watch live video from Call of Duty on www.twitch.tv