News
Call of Duty: WWE Wrestler Booker T Sues Activision Over Character Likeness
WWE's Booker T is suing Activision and Call of Duty. We're ready to get off the 2019 train.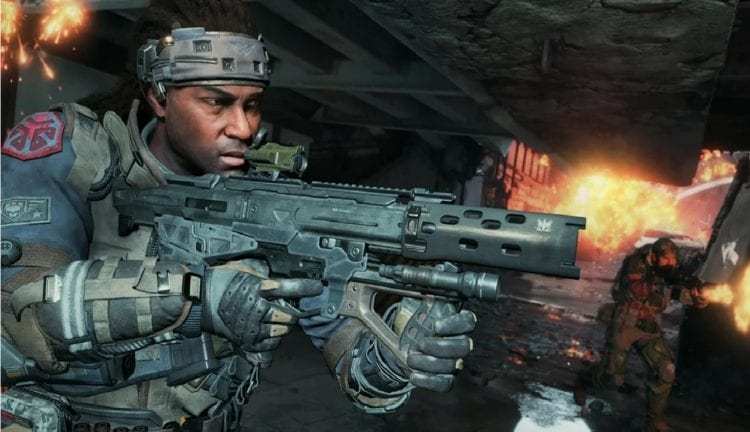 Just when you thought you heard the dumbest thing you were going to hear today, we bring you news that professional wrestler Booker T is suing Activision Blizzard over a claim that they stole his likeness for a character in Call of Duty: Black Ops 4. Specifically, he claims that the Black Ops 4 character Prophet is strikingly similar to the comic book character G.I. Bro which an early wrestling gimmick of his was based on. 
"When seen side-by-side there can be no question that this character was copied from G.I. Bro," says Micha Dortch of the law firm representing Booker T in this case. "Booker T. has devoted a significant amount of time and money creating and organically growing his G.I. Bro character. That entrepreneurial investment should not be erased by such a blatant act of copyright infringement by a gaming juggernaut."
There's an unfortunate amount of information to break down here. Early in his career, Booker T worked the pro wrestling indy circuit as G.I. Bro: a parody of WWE's Sgt. Slaughter. Some years later (2015 to be exact) Booker T approved a series of comic books starring the G.I. Bro character. As the official statement on the lawsuit points out, Booker T has since appeared at events to promote the comic dressed as the Booker T character. 
This lawsuit claims that Activision Blizzard stole the design of G.I. Bro and used it as the basis of the design for Black Ops' 4's Prophet character. Some side-by-side shots reveal they look somewhat similar…kind of…we suppose. 
In any case, Booker T joins such celebrity luminaries as Carlton from The Fresh Prince of Bel Air and Lindsay Lohan as just some of the people who have tried to sue a video game publisher/developer over the allegation that they stole their likeness and profited off it. While it's not clear how much Booker T is suing Activision Blizzard for, the statement mentions that they believe Black Ops 4's total revenue has exceeded $1 billion. 
We'd love to see the spinaroonie that Booker T would do if this questionable lawsuit goes in his favor. 
Matthew Byrd is a staff writer for Den of Geek. He spends most of his days trying to pitch deep-dive analytical pieces about Killer Klowns From Outer Space to an increasingly perturbed series of editors. You can read more of his work here or find him on Twitter at @SilverTuna014.