News
Call of Duty: Modern Warfare – Release Date, Trailers, Gameplay, and News
Everything we know about Call of Duty: Modern Warfare, including latest news, release date, trailers, and much more!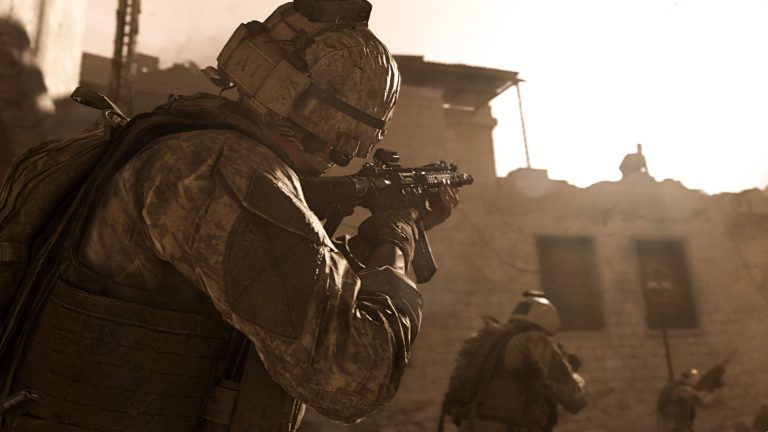 2019's Call of Duty will be called Call of Duty: Modern Warfare and it's a realistic refresh of the iconic shooter series that brought the FPS genre to a more contemporary setting. The game is being developed by Infinity Ward, the studio responsible for the other Modern Warfare installments, with help from Raven Software and Beenox.
This is not a direct sequel to Modern Warfare 3 nor is it a remake of the original game in the franchise (that already exists). Instead, it's described as a re-imagining of the franchise which sounds awfully similar to how God of War fits into that series. You'll even see some familiar faces from previous games in the series. 
Part of the reason why Infinity War has chosen to go this route is that it felt there were no more stakes left at the end of Modern Warfare 3 due to how much chaos had transpired since the start of the series. This new Modern Warfare will take what the developer refers to as a "ripped from the headlines" approach that sounds like it will ground the series more than we've seen from recent installments. 
That approach includes the ability to play as both traditional (mostly Western) military forces as well as freedom fighters. PC Gamer got a look at one of these freedom fighter sections of the game and described it as being "bizarre." The sequence in question featured a young girl whose family had been murdered by a Russian soldier (it was a flashback) who decides to get revenge on the fleeing soldier.
Both campaign sections seem to feature the kind of intense gameplay that the best Modern Warfare campaigns are known for, although some sections of the game may be a little too intense for the general audience. The game has even made its playtesters cry at points. 
It also doesn't sound like Modern Warfare will feature a version of Black Ops IV's battle royale mode, but nothing has been confirmed either way. With a new Black Ops reportedly coming in 2020, though, we'd guess Blackout might skip a year. The good news is that the game's multiplayer modes will support full cross-platform play with PC play being exclusive to Battle.net. On top of that, you'll be able to play the campaign with a friend thanks to the return of a co-op mode named "Elite Operations."
Here's everything else we know about the game:
Call of Duty: Modern Warfare Trailers
Here's the launch trailer for Call of Duty: Modern Warfare:
Also, check out the story trailer below:
We've got yet another 4K Modern Warfare multiplayer video for you to enjoy:
Here's the latest trailer for Modern Warfare's multiplayer mode: 
Activision has released a new Modern Warfare trailer featuring glorious 4k action:
Also, be sure to watch the game's debut trailer:
Call of Duty: Modern Warfare Gameplay
We got a chance to see some of Modern Warfare's intense gameplay, which features a level of violence unlike anything we've seen in a Call of Duty game before. You can read our full gameplay preview here. 
Call of Duty: Modern Warfare Multiplayer
Our first look at Call of Duty: Modern Warfare's multiplayer has arrived, thanks to a Twitch stream that showed off the game's new 2v2 mode, Gunfight. The footage suggests a more grounded multiplayer experience than past Call of Duty installments, which have opted for more grandiose and explosive gameplay over the years. 
Check out the footage below:
Call of Duty: Modern Warfare Release Date
Call of Duty: Modern Warfare is set to release on October 25 for PC, Xbox One, and PS4. 
Matthew Byrd is a staff writer for Den of Geek. He spends most of his days trying to pitch deep-dive analytical pieces about Killer Klowns From Outer Space to an increasingly perturbed series of editors. You can read more of his work here or find him on Twitter at @SilverTuna014.