News
Call of Duty: Modern Warfare's Multiplayer Features Tamagotchis Fed by Kills
Call of Duty: Modern Warfare will give you the option to have a kill crazy Tamagotchi as a companion.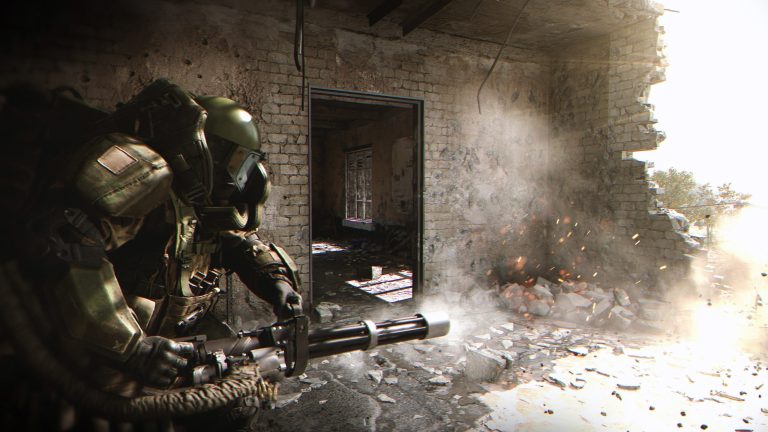 Call of Duty: Modern Warfare will apparently feature a Tamagotchi-like device in the game's multiplayer mode for…reasons. 
"People have really picked up on [our wristwatches], and they're curious to know more about how things are going to be developed with that," says Modern Warfare art director Joel Emslie in an interview with The Daily Star. "For example, we've got one we call the TomaGUNchi – it's a Tamagotchi that feeds on kills. It's a one-off we got creative with. I said to our engineers: 'Can you make it so that whilst we're playing and I get kills in multiplayer, it kinda lives and grows?'"
To the best of our understanding of this fresh piece of madness delivered without warning here in the morning, it seems that players will be able to replace the standard watch featured in the game's multiplayer mode with one equipped with Call of Duty's version of a Tamagotchi. Your digital companion will not only grow as you achieve killstreaks, but it seems that it can also die if you're not performing especially well. 
We don't know much more about how this all works, but based on the information available, it doesn't seem like this is going to be a very involved mechanic. In fact, it sounds like it's mostly just a fun visual way to add some low key stakes to a multiplayer match. 
Honestly, that's kind of the thing we like most about it. With all the talk about Call of Duty: Modern Warfare emphasizing some of the series' darker elements, it's nice to know that the team is also embracing some of the more lighthearted aspects of the franchise (especially its multiplayer mode). 
In any case, bloodthirsty Tamagotchis get us more excited about the game than all the white phosphorous and questionable scenes of child violence in the world. 
Matthew Byrd is a staff writer for Den of Geek. He spends most of his days trying to pitch deep-dive analytical pieces about Killer Klowns From Outer Space to an increasingly perturbed series of editors. You can read more of his work here or find him on Twitter at @SilverTuna014. 
Read and download the Den of Geek SDCC 2019 Special Edition Magazine right here!