News
Call of Duty: Modern Warfare 2 Remaster Might Not Include Multiplayer
One of the most beloved multiplayer modes in franchise history might not be included in this rumored remaster.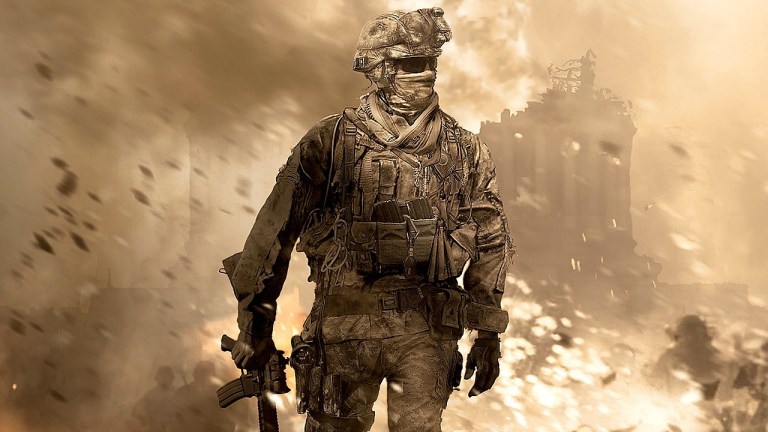 Eurogamer and Charlieintel are reporting that sources close to the remaster of Modern Warfare 2 have informed them the game will not feature a multiplayer mode. 
While that decision does make sense if the game is really going to be sold for a reduced price and will be available relatively soon, it will no doubt upset a legion of Call of Duty fans. After all, Modern Warfare 2's multiplayer mode is commonly credited as the reason that the game was such a tremendous success. It would be especially cruel if the remaster didn't include multiplayer when you consider that the remaster of the original Modern Warfare did offer full multiplayer options. 
Activision declined to comment to Eurogamer regarding these reports. We have also not received confirmation from Activision regarding the rumor Modern Warfare 2 is being remastered at all. 
In case you missed it, this whole discussion started when someone noticed a listing on Amazon's Italian website that suggested a remaster of Call of Duty: Modern Warfare 2 is set to release later this year. 
The listing – which was spotted and archived by IGN – indicates that this remaster will be released for PlayStation 4 and Xbox One for the retail price of €19.99 (about $25). What's really surprising about this listing, though, is that it suggests that this remaster will be released on April 30. 
There are many things to note about this listing. First off, even if Modern Warfare 2 is being remastered, it seems highly unlikely that it will be released on April 30. It's certainly possible, but it seems very unlikely that such a game would be released with less than a month's worth of marketing and hype. As IGN points out, the remake of Modern Warfare was announced a full six months before it was released. 
The other thing that is so notable about this listing is that it seems to indicate that Modern Warfare 2 Remastered is going to be a standalone release. If you recall, Modern Warfare Remastered was initially bundled with Infinite Warfare. It wasn't available as a standalone title until later. If this game is indeed being developed, and if this listing is accurate, it seems that Activision might respond to the blowback regarding Modern Warfare Remastered's bundle availability and might just let people purchase this one out of the gate. 
Truth be told, we'd be more surprised at this point to learn that Modern Warfare 2 isn't being remastered than we would be if we learned that it is. Despite some of the controversy that surrounded the remaster of Modern Warfare, it was still seen as a great trip down memory lane by many of those who eventually played it. It's a bit tricky to say whether it was a sales success given that it launched as a bundle, but we'd be shocked if it wasn't. 
As for Modern Warfare 2…well, it's still considered to be a fan favorite among a certain generation of Call of Duty fans. Its multiplayer was incredibly successful, its campaign drew quite a bit of controversy over the "No Russian" level, and the game ultimately earned a staggering $1 billion in sales.