News
Call of Duty: Modern Warfare 2 PS4 Remaster Leaked
A ratings board seems to have leaked that Call of Duty: Modern Warfare 2 is getting a remaster.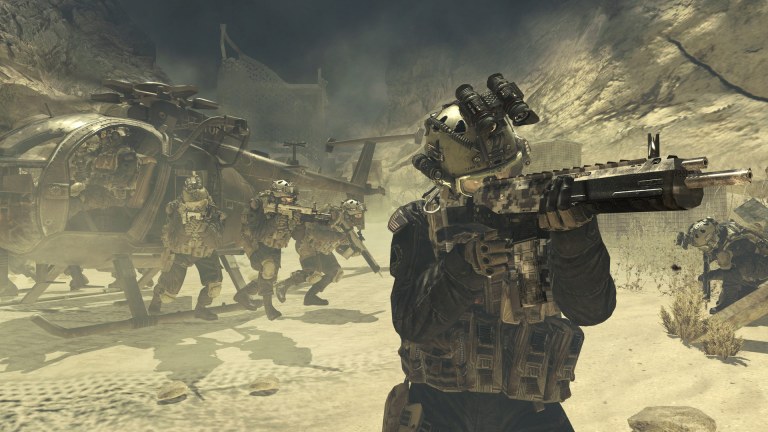 A new PEGI (Pan European Game Information) rating suggests that Call of Duty: Modern Warfare 2's campaign is being remastered for PS4. Historically, the PEGI's ratings have been a fairly accurate source for upcoming titles. 
While the rating has disappeared since it was first spotted, it was up just long enough to begin speculation that a Call of Duty: Modern Warfare 2 remaster is coming to the PS4 sometime in the future. If you haven't gotten the chance to play that remaster, you'll soon have an excellent chance to do so now that the title has been added to the PS Plus lineup for March. 
Interestingly, the rating only mentions the single-player portion of the game. While that's no indication that there won't be a remaster of Modern Warfare 2's multiplayer (this rating is also no indication that any remaster is coming in the first place), It's entirely possible that Activision could decide to add a multiplayer mode for the remaster sometime down the line. 
Of course, most fans would be happy to just replay Modern Warfare 2's campaign. While there are some arguments concerning whether or not Modern Warfare or Modern Warfare 2 had the better campaign (this writer's vote goes to Modern Warfare), the second game's single-player mode is still action-packed and filled with the kind of over-the-top set pieces that later games in the series would strive for but not always achieve. 
It's also the game that features the infamous "No Russian" level. For those who don't remember, this level sees you stage an attack on an airport filled with civilians. It was highly controversial upon its release, and time has done little to diminish the impact of the mission. Eventually, the developers gave players an option to skip the level entirely, and we imagine that a similar option might be offered if the game's campaign is remastered. 
We're interested to see whether or not Activision continues to remaster Call of Duty titles beyond this. While we don't know if they'd go beyond remastered Modern Warfare 3, it would be great to see updated versions of the original Call of Duty titles. 
Matthew Byrd is a staff writer for Den of Geek. He spends most of his days trying to pitch deep-dive analytical pieces about Killer Klowns From Outer Space to an increasingly perturbed series of editors. You can read more of his work here or find him on Twitter at @SilverTuna014.