News
Call Of Duty: Modern Warfare 2 now with night vision
The latest collector's edition is enough to make anyone green with envy...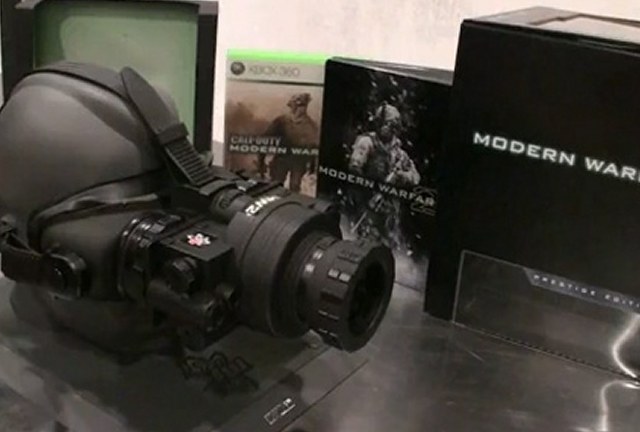 Once it was considered a special event for a game to come in a shiny metal case, or to be packaged with a collectable poster or art book. These 'collectors' and 'limited' editions were sure fire ways to entice the pennies out of gamers' pockets, and many would hurriedly fork out the extra £10, £20 or even more to grab a piece of the action.
These days, however, it's more of a surprise when a big name title is released without such a special edition. It's become something of a standard feature used by publishers, and shelves of game stores are littered with chunky metal steelbook cases, cardboard sleeved releases and plastic figurines. These so-called special editions have lost much of their special appeal as a result.
That's not to say some limited releases aren't tempting, though. Bethesda's Fallout, packaged in a funky steel lunchbox with an official Vault-Tec bobblehead figure was one of the recent highlights, as was Microsoft's striking Halo 3 collector's edition, which came complete with a replica Master Chief helmet (sadly, not wearable, so you couldn't slip it on for the weekly trip to Tesco).
Well, if you thought those special editions were, er… special, then wait until to feast your eyes on the special edition of the hugely anticipated Call Of Duty: Modern Warfare 2…
Activision, obviously well aware that Call Of Duty is tantamount to a blank cheque, has spared no expense with this particular bundle, and this special edition is no mere metal case, oh no. For that extra cash you'll be the proud recipient of a pair of night vision goggles. We kid you not.
Modern Warfare 2 will come in three guises: Standard will be the basic game package, the 'Hardened' edition will include the game in a steelbook case, an art book and a download code for the original Call Of Duty, and the 'Prestige' edition will include all of the above as well as the goggles, which will be real, working hardware. Crazy.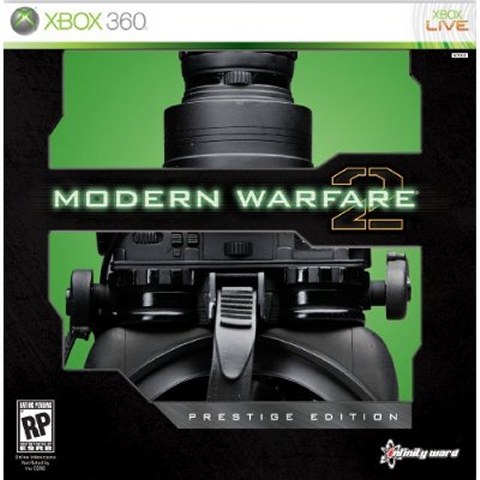 Pricing isn't set right now, but we'd expect the standard game to retail at the usual £40 price point, while the Hardened edition is expected to retail in the States at around $80, so expect it to be at least £60 here. The goggles? Well, don't be surprised if you end up paying upwards of £100 as the suspected price point in America is $149 – ouch!
Call Of Duty Modern Warfare 2 is due for release on November 10th, and if past performance is anything to go by, you should probably pre-order a copy now.