News
Call of Duty: Mobile – Zombie Mode Release Date Announced
Call of Duty: Mobile is getting a zombie mode of its very own.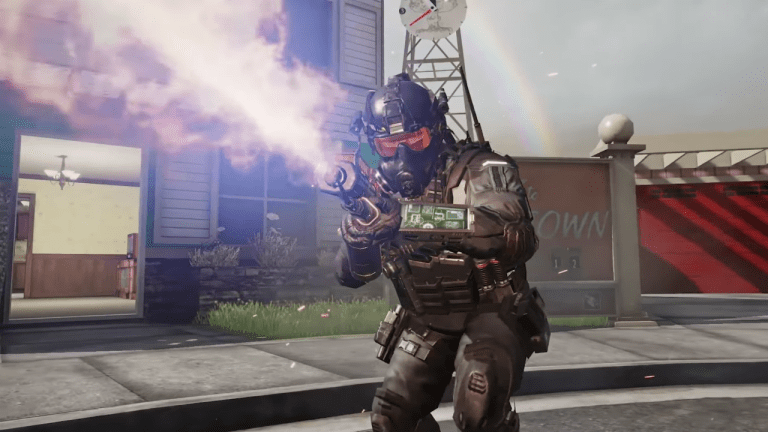 Try to act shocked, but Call of Duty: Mobile is getting a zombies mode. 
This information comes from a Reddit post made by the Call of Duty: Mobile team which not only confirms that a zombie mode is coming to the title but at what time it will be released for different regions.
You should check out the full release schedule if you want to know exactly when your region is going to be able to access the latest Call of Duty: Mobile update, but the fun starts today (November 22) for those on the U.S. west coast who will be able to access the new content starting at 9 p.m. It will then be released to other supporting regions later on, but despite the apparent time differences, most regions should be able to download the update at roughly the same time. 
While we know that the aforementioned zombie mode will be part of this upcoming update, details are thin at this time regarding what you can expect from this mode. Granted, it's a Call of Duty zombies mode, so if you've been paying attention for the last decade or so, you should probably be able to guess roughly what you'll be doing (hint: shooting zombies). 
That's not all this update features, though. It will also introduce controller support for the mobile title, which is actually kind of interesting considering that some fans have already noted that Call of Duty: Mobile actually feels roughly similar to a fully-fledged CoD game minus the fact that it's typically played on a touch screen. It'll be interesting to see whether or not this leads to more "traditional" franchise fans spending more time with the mobile title. 
Call of Duty: Mobile and Call of Duty: Modern Warfare have been successes thus far in 2019, but we're still waiting to see Activision and the series' various developers are willing to make some bold (or at least bold-adjacent) departures from the franchise formula as we head into the next generation of gaming. 
Matthew Byrd is a staff writer for Den of Geek. He spends most of his days trying to pitch deep-dive analytical pieces about Killer Klowns From Outer Space to an increasingly perturbed series of editors. You can read more of his work here or find him on Twitter at @SilverTuna014.