News
Call of Duty Mobile: Release Date Confirmed
Call of Duty Mobile features a fairly impressive battle royale mode that's similar to Blackout.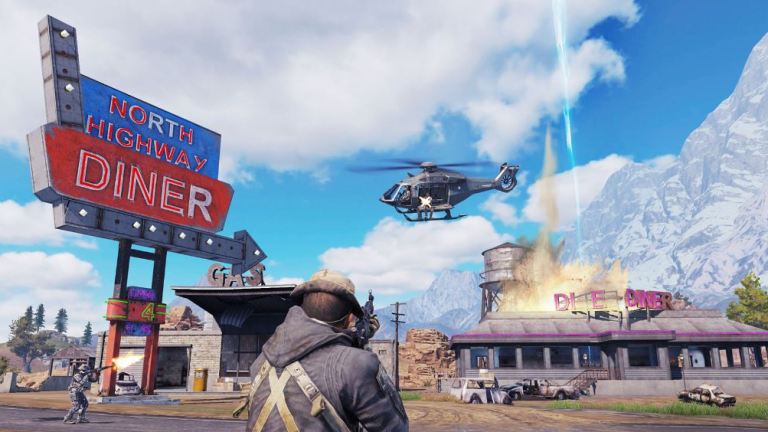 Call of Duty Mobile will feature a fairly extensive battle royale mode that will no doubt take aim at the mobile versions of Fortnite and PUBG.
Activision describes this mobile version of the battle royale mode as being separate from Black Ops IV's Blackout mode, but they note that players may "find some familiarity." For instance, both modes support 100 players, both modes will see players drop onto a map from above and scrounge for supplies, and both support solo, duo, and quad squad play. 
The biggest difference between the two is the mobile version's inclusion of classes. There are six classes in the game that players will be able to choose from prior to starting their match. As you've probably guessed, each of these classes come equipped with special skills. Some of those classes (like Defender, Mechanic, Scout, and Medic) are pretty standard. Defenders can place shields and boast extra defenses, Mechanics can utilize an EMP drone and augment vehicles, Scouts can utilize sensor darts and track enemies, and Medics can utilize a medical station and heal players (including themselves) much more quickly. 
The two wildcard classes are Ninja and Clown. Ninjas can take advantage of a grapple gun as well as move quietly thanks to their Dead Silence ability. The Clown, meanwhile, can use a toy bomb to summon zombies that attack enemies and even benefits from an Anti-Zombie ability that reduces the range of a zombie's aggression. Neat. 
Outside of that change and a few other alterations, it really does sound like Call of Duty Mobile is going to be surprisingly similar to Blackout. While Blackout has suffered from some slow updates and questionable microtransactions, it's still an impressive take on the battle royale concept that looks to have translated fairly well to the mobile realm. We doubt it will dethrone Fortnite, but it seems to be on the right track.
You can pre-register for the free-to-play Call of Duty Mobile via this website. The full game is set to launch on October 1st. 
Matthew Byrd is a staff writer for Den of Geek. He spends most of his days trying to pitch deep-dive analytical pieces about Killer Klowns From Outer Space to an increasingly perturbed series of editors. You can read more of his work here or find him on Twitter at @SilverTuna014.