News
Call of Duty: Black Ops 5 Will Likely Be Released in 2020
A change in leadership has advanced Call of Duty: Black Ops 5's release date.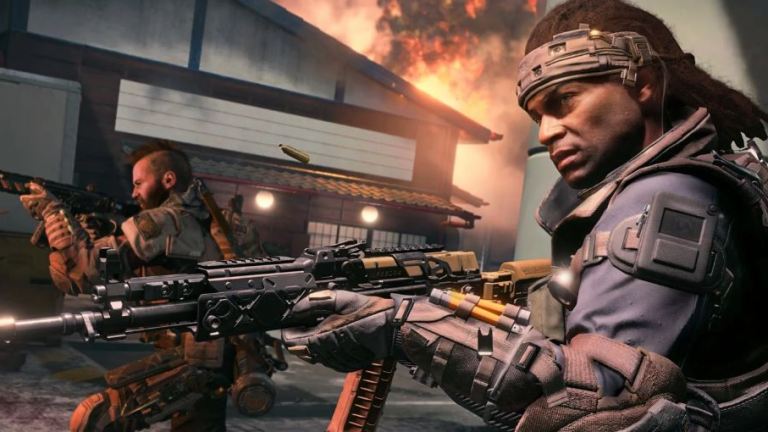 The 2020 entry in the Call of Duty franchise is no longer being led by studios Raven and Sledgehammer according to a new report by Kotaku. Instead, Treyarch is scheduled to release Black Ops V that year. 
As you probably know, Activision has spent the last several years assigning new Call of Duty games to a rotating series of developers that include Sledgehammer, Infinity Ward, and Treyarch. Sledgehammer was originally scheduled to make 2020's Call of Duty all on their own (as their last game was 2017's Call of Duty WWII), but they were informed by Activision that studio Raven would be joining them as co-leads on the project. 
All of that changed quite drastically recently when Activision reportedly told Sledgehammer and Raven that neither of them would be developing the 2020 entry into the Call of Duty franchise. Instead, development of that game will now be led by studio Treyarch who are expected to release Call of Duty: Black Ops V. 
Interestingly, it seems that Raven and Sledgehammer were working on a Call of Duty game set sometime during the Cold War (the popular theory is that it likely featured the Vietnam War in some way). It sounds like the plan is for that Cold War-era singleplayer campaign to serve as the single-player mode for Black Ops V. It's fascinating enough that Black Ops V will likely feature a campaign given that Treyarch made quite a big deal of Black Ops IV's lack of one, but at this point, it's sounding like Black Ops V is essentially going to combine the efforts of three of the series' developers. 
How does everyone involved feel about these changes? Treyarch is reportedly quite excited about this opportunity, but there's certainly some concern regarding what toll this will take on the studio's developers and what kind of crunch hours it will lead to. As for Sledgehammer and Raven, it sounds like this decision was based partially on some arguments the two sides were having regarding the development of Call of Duty 2020. There's also the matter of Sledgehammer's drastic changes in leadership and the fact that they've lost quite a few employees in recent years. 
As for Call of Duty 2019, the popular theory at the moment is that it will feature a return of the Modern Warfare name. Whether or not that means it will be a remake of an earlier title or a new entry into the series remains to be seen. 
Matthew Byrd is a staff writer for Den of Geek. He spends most of his days trying to pitch deep-dive analytical pieces about Killer Klowns From Outer Space to an increasingly perturbed series of editors. You can read more of his work here or find him on Twitter at @SilverTuna014.