News
Call of Duty: Black Ops 4 Blackout Mode Gets New Alcatraz Map
Call of Duty Black Ops 4's Blackout mode is getting a much-neeed update in the form of a new Alcatraz map.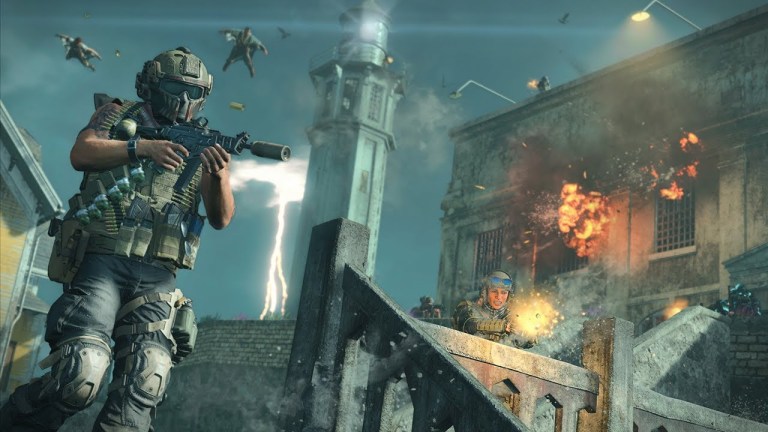 Call of Duty: Black Ops IV's Blackout battle royale mode is getting a new map set on Alcatraz island. The map offers a much, much, smaller area than the existing Blackout map, which means that you can expect to enjoy a lot more close-quarters action than you might be used to in Blackout and other battle royale maps.
Games like PUBG have experimented with smaller maps before, and the results have mostly been positive. As we saw from Apex Legends, a little more action in a battle royale title can be quite refreshing. 
A little more action also feels more appropriate for a Call of Duty take on battle royale (even though we happened to love the action featured in Blackout's original map). Speaking of traditional Call of Duty, this Alcatraz map seems to be partially based on the version of Alcatraz found in the zombie map, Mob of the Dead. While this new version isn't a copy of that map and does feature an expanded outdoor area, those who fondly remember the original version of Alcatraz will certainly recognize this new map's most famous sites.
Actually, that new outdoor area is where most of this new mode's long-range combat will take place. It'll be interesting to see whether or not the core battle royale experience of scrounging and surviving will survive what seems to be an otherwise small area, but the trailer for this new map indicates that the new area will be big enough to ensure that Blackout matches across Alcatraz will feel more like a battle royale and less like an expanded take on the classic last man standing concept found in older shooters. 
This new content will certainly be welcomed by Blackout fans who have been waiting patiently for substantial updates to the game. There's been some debate regarding how much support Blackout will receive considering that Call of Duty typically enjoys a yearly installment. However, it seems that Blackout fans can indeed expect at least one substantial content update before the next Call of Duty is released and, perhaps, offers a new take on the battle royale concept.
Blackout's new Alcatraz map is expected to be released on April 2 for PS4 with a further release on other platforms at an unspecified time.
Matthew Byrd is a staff writer for Den of Geek. He spends most of his days trying to pitch deep-dive analytical pieces about Killer Klowns From Outer Space to an increasingly perturbed series of editors. You can read more of his work here or find him on Twitter at @SilverTuna014.