News
Call of Duty 2019 Will Include Single Player Campaign
Activision Blizzard confirmed that 2019's Call of Duty game will feature a new campaign.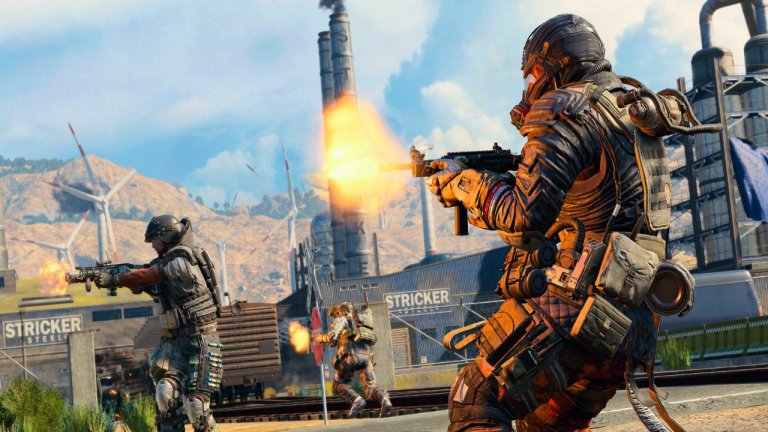 The biggest Activision Blizzard story today is undoubtedly the estimated 800 people who lost their jobs as a result of the massive layoffs that rocked the company, but Call of Duty fans may be interested to know that it was also revealed during an earnings call that this year's installment feature a single-player campaign. 
"It's going to feature an entirely new campaign, a huge and expansive multiplayer world, and of course some fun co-op gameplay," Activision president Rob Kostich said during the call. Company CFO Dennis Durkin added to that statement later by noting that the game will "appeal broadly to both existing and new fans" and is considered to be a "great step forward in the franchise that is also rooted in some of the franchise's most important history."  
While Activision is remaining somewhat coy about the next Call of Duty title, this is the first time that we've heard someone from the company confirm that the next CoD will feature a campaign. This comes after Black Ops 4 skipped the traditional campaign in favor of focusing on the game's multiplayer modes. While there was no indication that future CoD titles wouldn't feature a campaign, some people felt that the success of that game might go a long way to determining whether or not future titles would include a single-player mode. Actually, it sounds like the next CoD may feature a campaign despite the fact that the company doesn't believe it will outsell Black Ops 4. 
"We have high expectations for the game, but for modeling purposes we are conservatively planning on up-front Q4 unit sales to be lower than Black Ops 4," Durkin said regarding the 2019 Call of Duty game. 
The fact that the company doesn't necessarily expect the next CoD game to outsell its predecessor right out of the gate leaves you to wonder if Black Ops 4's brilliant Blackout battle royale mode won't be carried over to the next game in the series. That would certainly explain why the company has conservative expectations regarding the 2019 title's success, as Blackout was one of Black Ops 4's biggest selling points. 
As for the hint that this game is "rooted" in the franchise's history, does that mean it will explore a previously utilized era or gameplay style? Could this new game even advance an old Call of Duty story? We should know for sure when the next Call of Duty is revealed in the coming months. 
Matthew Byrd is a staff writer for Den of Geek. He spends most of his days trying to pitch deep-dive analytical pieces about Killer Klowns From Outer Space to an increasingly perturbed series of editors. You can read more of his work here or find him on Twitter at @SilverTuna014.