News
Call of Cthulhu: Release Date, Trailer, Story, and News
What you need to know about Call of Cthulhu, including latest news, release date, trailers, story, and more!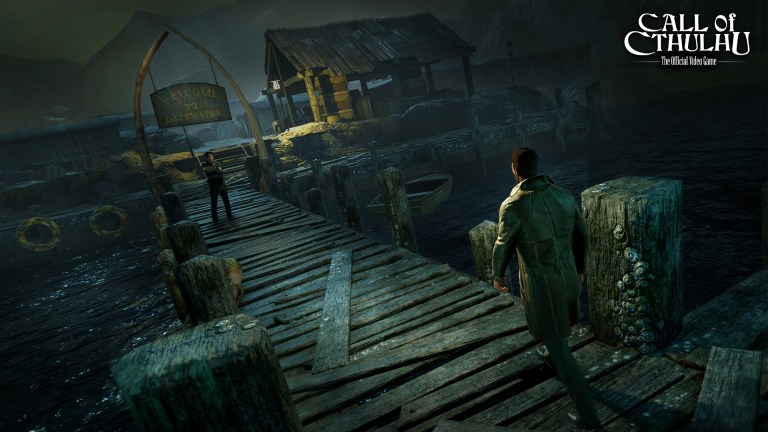 Call of Cthulhu is a new detective game that takes place in the grotesque world of H.P. Lovecraft, the master of cosmic horror. Strange creatures from beyond our plane of existence, gruesome murders, and an evil cult make up the meat of this yarn, which might very well be the best game based on the Lovecraftian mythos.
Though the dark cosmic entity known as Cthulhu has made quite a few appearances in video games over the years, few titles have attempted to really capture the Lovecraftian horror atmosphere that typically accompanies the tentacled wonder's exploits. In fact, the last game that was able to really successfully convey the horrific elements of this character's world was 2005's Call of Cthulhu: Dark Corners of the Earth.
Related Article: The Absolute Best Horror Game Box Art
This journey into madness comes to us courtesy of developer Cyanide Studio, who you may know from their work on the Blood Bowl series. Though the studio has never developed a pure horror game before, you would never know it based on Call of Cthulhu's trailers, which show private investigator Edward Pierce navigating the terrifying island known as Darkwater in order to investigate a mysterious string of deaths. 
Here's everything we know about the game:
Call of Cthulhu Trailer
Here's the final trailer for Call of Cthulhu:
This next trailer is all about the nightmares of Call of Cthulhu. Check it out below:
Here's another look at the horrors that await you:
Focus Home Interactive has dropped a full hour of Call of Cthulhu gameplay. Get a taste fo the game below:
Related Article: 5 Essential H.P. Lovecraft Stories
A trailer also arrived at Gamescom 2018! Check it out below:
And here's the trailer from E3 2018:
Check out the trailer from E3 2017:
Here's another preview – titled Depths of Madness – gives us a brief glimpse at protagonist Edward Blake's descent into Lovecraftian madness. 
The upcoming Call of Cthulhu game may not share a direct lineage with Dark Corners of the Earth but, if its first trailer is any indication, this project most certainly shares that title's love for a good gothic atmosphere.
Related Article: Everything We Know About The Sinking City
Call of Cthulhu Release Date
Call of Cthulhu will arrive on Oct. 30, 2018. It's coming to PlayStation 4, Xbox One, and Windows.
Call of Cthulhu Story
Here's the official synopsis:
Plunge into the troubled mind of private investigator Edward Pierce, as his perception of reality becomes more and more skewed the closer he gets to the Great Dreamer's sphere of influence. Clutch to your withering sanity to discover the conspiracies, the cultists and otherworldly terrors that inhabit the twisted universe imagined by Lovecraft… it is said that madness is the only way that can bring you to the truth.

Sent to Darkwater Island to uncover the truth behind a mysterious death of a family, your original assignment spirals out of control against a backdrop of suspicious locals, mutilated whales, and disappearing bodies. Pierce's mind will suffer – balancing a razor-thin line between sanity and madness, your senses will be disrupted until you question the reality of everything around you. Trust no one. Creeping shadows hide lurking figures… and all the while, the Great Dreamer prepares for his awakening.
We'll keep you updated as we learn more!
Matthew Byrd is a staff writer for Den of Geek. He spends most of his days trying to pitch deep-dive analytical pieces about Killer Klowns From Outer Space to an increasingly perturbed series of editors.