News
Burnout Paradise HD Remaster Coming in March
This official reveal trailer takes us down to the Paradise City.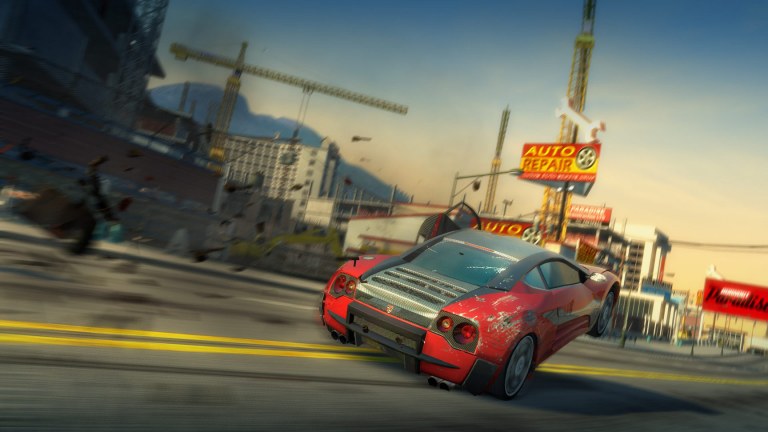 EA has confirmed that they are releasing a remaster of Burnout Paradise.They've even shared this lovely new trailer as proof that this long-awaited remaster is finally happening. 
Details are still thin at the moment, but it seems that Burnout Paradise Remastered will feature all of the content from the base game as well as the DLC from the Year of Paradise updates. Furthermore, this remaster will sport a full 4K upgrade for PlayStation 4 Pro, Xbox One, and – presumably – PC.
Currently, Burnout Paradise Remastered is scheduled to be released for PlayStation 4 and Xbox One on March 16th. EA Access subscribers will be able to play the game starting on March 9th. A PC version appears to be in the works, but it has not been given a release date at this time. There's also been no word regarding a possible Switch version of the remaster. 
The mere mention of Burnout's title is enough to get us all misty-eyed with nostalgia. Criterion's arcade racing series offered a pure shot of adrenaline – its sense of speed and movement was pretty much unparalleled, and its increasingly elaborate damage physics meant that, when you inevitably crashed, the resulting spectacle almost made the calamity worthwhile.
Indeed, later Burnout games positively encouraged the player to see how much vehicular mayhem they could cause, which was another reason why we kept booting up the old PS2 games long after the console itself slid into obsolescence. 
Released in 2008, Burnout Paradise took the series in a slightly different direction. While the speed and crashes were present and correct, it also favored an open-world approach rather than the short, sharp racing challenges of its predecessors. Paradise was also, barring the spin-off Burnout Crash, the last in the series from Criterion – a sad state of affairs, really, given how the quality of the games continued to improve with each entry.