News
Bungie's Next Game May Be Called Matter
Destiny developer Bungie has registered a new trademark that may point at the studio's next project.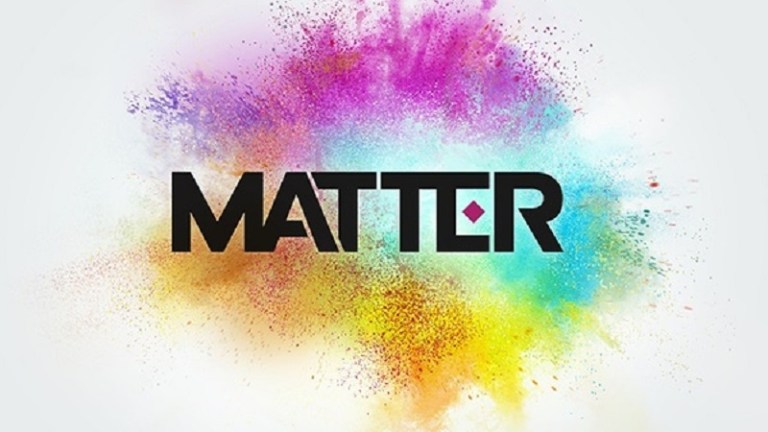 As Destiny 2 begins its second year of content drops and updates, Bungie is starting to look toward the feature. The Destiny developer has just registered a new trademark with the European Union Intellectual Property Office for something called "Matter." The trademark covers both "computer game software" and "online electronic services." Included with the registration is also a logo, which you can see above. 
Now, let's get this out of the way, we have absolutely no idea what "Matter" actually is, but a recent deal with Chinese publisher NetEase does point to the possibility that it's Bungie's next game. In June 2018, Bungie announced that NetEase, which now owns a minor stake in the company, had invested $100 million to develop a new game for the publisher. It's possible that "Matter" is the game in question. 
Bungie also has a 10-year deal with Activision through 2024, but that deal involves the exclusive publishing rights to Destiny content specifically. The studio hasn't revealed that it's working on any further Destiny games, but it has provided a roadmap of content drops scheduled through the first half of 2019. What might be coming from the Destiny franchise beyond that remains to be seen.
The studio, which first came to fame in the 2000s with the seminal Halo series, has been hard at work on Destiny, an online spiritual successor to Halo, since at least 2010. That's eight years of work on a single franchise. It's possible, of course, that work will continue on the series with a smaller dedicated team while Bungie develops its next game.
What could that next game be? Given that Bungie's last two offerings have revolved around the first-person shooter genre, it's reasonable that "Matter" or whatever the next game is called will follow that route. The more interesting question will be whether Bungie's next effort will lean as heavily on live services as Destiny. We'll, of course, keep you updated as we hear more. 
John Saavedra is Games Editor at Den of Geek. Read more of his work here. Follow him on Twitter @johnsjr9.