News
Bungie Promises to Fix Destiny 2 DLC Content Access
Bungie has implemented a series of fixes, but do they address the real problem?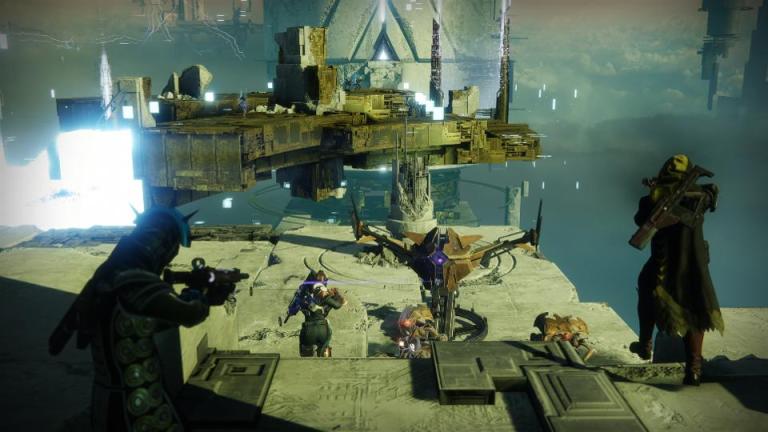 Bungie is apologizing yet again for Destiny 2 design decisions that have sparked mass outrage from the game's community. 
If you haven't been keeping up with Destiny 2, you first need to know that the recent Curse of Osiris DLC actually prevents some players who haven't purchased the DLC from accessing content that the game shipped with. Namely, the prestige versions of the game's Raid and weekly Nightfall strikes are no longer available to vanilla Destiny 2 players because Curse of Osiris raised the level cap required to play those.
That's especially damaging in the case of the Nightfall rotation. Those who haven't purchased the Destiny 2 expansion will not be able to access certain weeks of Nightfall content if the rotation pulls a strike that is exclusive to that DLC. 
Ina blog post, Bungie has admitted that this decision was a mistake on their part. 
"With Curse of Osiris now live, it's clear that we've made some mistakes with how we have handled content access," said Bungie. "We would like to talk through the reasoning behind our decisions so far and what we are committed to changing moving forward."
Basically, Bungie is going to drop the prestige Leviathan Raid level requirement back to 300. This will allow all players to access it and unlock any associated achievements with that raid. Trials of the Nine, meanwhile, will only be available to Curse of Osiris players when it "features a Curse of Osiris map." Otherwise, it will be available to everyone. This will also allow all players to access achievements associated with that mode. 
However, The prestige Nightfall content will remain exclusive to Curse of Osiris. While Bungie is tinkering with the idea of adding a third difficulty setting, they state that the current raised level cap associated with that mode is in-line with their intentions regarding its future. Normal Nightfall events, though, will be available to everyone. The same goes for time-limited events.
While this addresses the immediate issues with the game, it remains to be seen whether Bungie is able to implement changes that truly address vanilla Destiny 2 player's concerns regarding being locked out of meaningful content.