News
Bully 2 Rumor Suggests That Sequel Was Developed But Not Finished
Rumors suggest that a playable version of Bully 2 was developed, but the sequel faded away for mysterious reasons.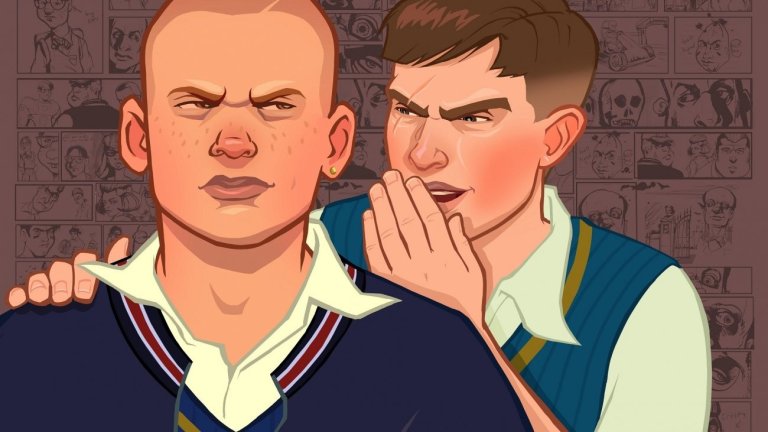 A new report by Video Game Chronicle suggests that Rockstar began developing Bully 2 but abandoned the project early on during the process. 
According to the report, much of the early work on the sequel was completed by the game's art team who began to form some basic concepts of what the sequel would look like. The plan was for Bully 2 to focus on Jimmy (the protagonist from the first Bully) as he was finishing up the summer at his stepdad's house. The team discussed whether or not Jimmy would go to some kind of school after that, but they apparently never quite got far enough to map out the story from that simple beginning. 
Interestingly, though, it seems that the team who was working on the sequel spent about a year or a year-and-a-half working on the prototype and even got so far as to develop a playable version of the game that offered what is referred to as a "very small slice" of the experience. Still, it was an open-world demo that utilized the same technology featured in Max Payne 3, GTA V, and the Red Dead Redemption series. 
So what happened to Bully 2? That's a great question that nobody seems to have a definitive answer to. The sources familiar with the project just said that the game "fizzled out" and "never got off the ground." At the end of the day, though, it sounds like it really came down to time and resources. Official quotes by Rockstar suggest that the project just kind of got sidetracked by everything else going on at the time. 
As for what happens to the Bully franchise now, we suppose that Rockstar could always return to the franchise, but we're not sure when that would happen. At this point, it's pretty clear that Rockstar is all about that GTA life and even an incredibly successful game like Red Dead Redemption 2 felt like something of a surprise from Rockstar given that they don't really need to do anything but ride the GTA Online hype and work on GTA VI. 
Still, it's possible that Rockstar could decide that Bully 2 is a worthwhile "in-between" project that we may eventually see even if it's on a comparatively smaller scale. Whether or not it resembles this abandoned version of the game remains to be seen. 
Matthew Byrd is a staff writer for Den of Geek. He spends most of his days trying to pitch deep-dive analytical pieces about Killer Klowns From Outer Space to an increasingly perturbed series of editors. You can read more of his work here or find him on Twitter at @SilverTuna014.