News
Bulletstorm: Full Clip Launch Trailer
Get a better look at this fully loaded remake.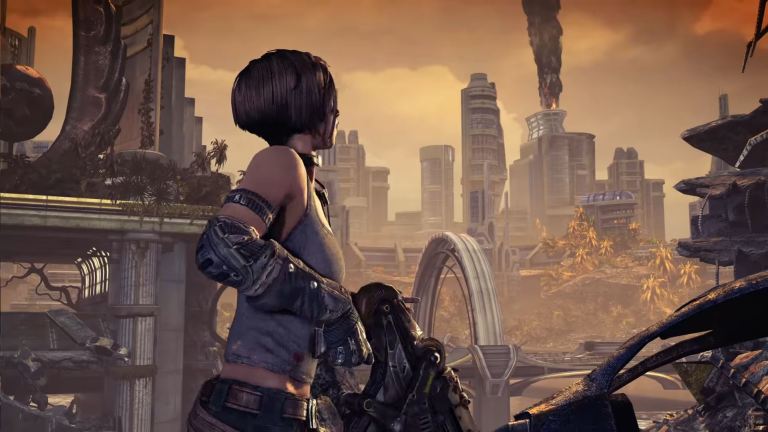 Gearbox Software has confirmed that they are using their recently established Gearbox Publishing label to release a remastered version of developer People Can Fly's 2011 first-person shooter, Bulletstorm.
The remaster, titled Bulletstorm: Full Clip Edition, has been hinted at for months now, but the above trailer is the first official footage we've seen from the project. Everything revealed thus far suggests that this will be a fairly expansive re-imagining of the original game. Along with the usual video and audio enhancements, Full Clip will sport a 4K mode exclusive to its PS4 Pro version, all of the original single-player and multiplayer content, and a score challenge mode played across new maps. 
Even better, those that pre-order the game will be able to play through the title as none other than Duke Nukem himself. Though largely just a visual change, this Duke DLC will likely make Full Clip the best game featuring Duke Nukem released in the last 20 years. 
Take comfort in the fact that those who are unfamiliar with Bulletstorm are likely in the majority. The questionable marketing campaign that proceeded its 2011 release portrayed it as a fairly typical first-person shooter that likely didn't peak the interests of anyone who fell outside of the fabled "dudebro" demographic. Of course, the final product ended up being an effective parody of that culture and the stagnant nature of the genre during that time. It stands as one of the most genuinely funny games ever made. 
If you're still unsure whether or not this game is for you, however, check out the recently released launch trailer.
That trailer does a pretty great job of capturing just how absurd Bulletstorm is at its best, as well as the impressive amount of extra content featured in the Full Clip Edition. The most intriguing addition which hasn't been revealed thus far is the game's Overkill campaign which effectively serves as a New Game + mode for the original story. Here, you'll have unlimited access to all skills and weapons right from the start. 
Bulletstorm: Full Clip Edition is scheduled to release on April 7th for PlayStation 4, Xbox One, and Steam.