News
Borderlands Developers Working on New Game Called Project1v1
Based on the limited description, this shooter/card game reminds us a bit of Phantom Dust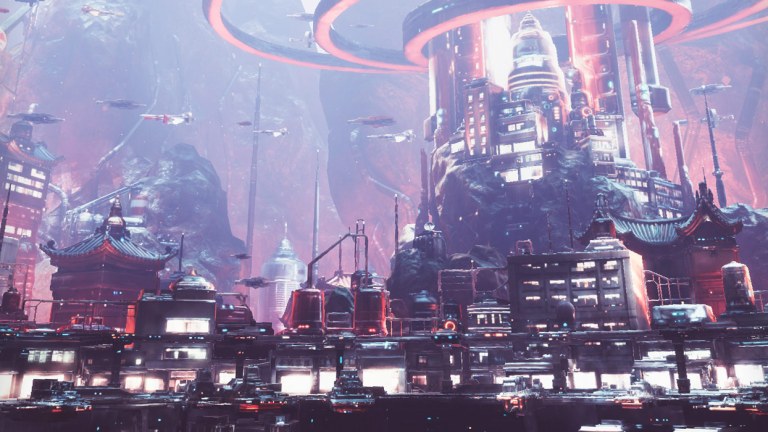 Borderlands developer Gearbox has announced that they are working on a somewhat mysterious new project.
The project is tentatively being referred to as Project1v1. According to the game's website, this "top-secret" project is a competitive first-person shooter that blends 1 vs. 1 shooter gameplay with "the metagame strategy of a collectible card game."
That last piece of information is particularly interesting. We've seen cards incorporated into other FPS titles – such as Titanfall – but the fact that Gearbox is stating that the title's metagame will be based on collectible cards seems to suggest that this game may utilize collectible cards for more than just character enhancements. 
Actually, the very brief description of this game reminds us of Phantom Dust. Originally released in 2004, Phantom Dust was a unique action title that combined deck building with slightly more traditional combat. Given that the Phantom Dust remake was canceled by Microsoft – and that there aren't exactly a lot of developers who have tried to replicate that game's blend of styles – it will be interesting to see if Project1v1 evolves that style of gameplay by incorporating modern competitive elements. 
The good news is that we may not have to wait too long before we actually get to try Project1v1. Gearbox plans to hold a "short Closed Technical Test" sometime this Summer which will allow a select number of participants to try out the game's current build and provide feedback. You can sign up for this limited technical test via the game's website. 
As for Borderlands 3, Gearbox is still hard at work on that title. Actually, there was a time when Gearbox stated that Borderlands 3 will be the next game they release. Given that Project1v1 is being developed by a small team within Gearbox, it's entirely possible that Borderlands 3 will still be released before Project1v1's final build is made publically available. 

Read and download the full Den of Geek Special Edition magazine here!