News
Borderlands 3: Gameplay Reveal Live Stream
Watch Borderlands 3's worldwide gameplay reveal live stream and maybe win some loot along the way.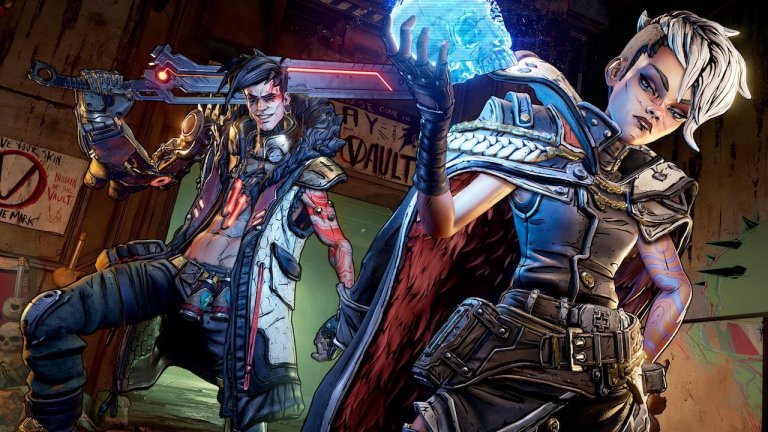 An upcoming Borderlands 3 gameplay live stream event will give viewers the chance to earn in-game rewards as they watch streamers play the game. 
On May 1st at 1 pm ET, Gearbox will host the Borderlands 3 Worldwide Gameplay Reveal. This event will see "hundreds" of streamers (the exact number and names haven't been confirmed) of streamers play Borderlands 3 at the same time. That's neat and all, but the real hook here is that viewers will be able to interact with the whichever streams they choose to watch. 
By linking your Gearbox SHiFT and Twitch accounts (you can find the full instructions for how to do so via this website), you'll be able to do things like look at the items in a streamer's inventory and check out their character's skill tree. You can even check out the details on individual pieces of gear just by hovering over items. Naturally, this information will change based on which streamer you are watching. 
This event really gets interesting, though, if you happen to be watching a streamer who finds one of the rare chests scattered throughout the game. If a streamer manages to find one of these chests and defeat the enemies guarding it, anyone who is watching will have 30 seconds to opt-in to a special lottery. If you happen to be one of the viewers that win this lottery, you will be able to choose one of the items they found in the chest. 
Whatever item you pick will be sent to your SHiFT account and made available to you when you start playing Borderlands 3. Gearbox also notes that these items will scale based on your character's level, so there might be an advantage to waiting to claim them or even choosing to take initially lower-tier items. If you're interested in the chance to score some Borderlands 3 loot early, you can check out the event as it happens by watching the live stream below.
Borderlands 3 is still set to release on September 13, 2019, for PS4, Xbox One, and PC. It will be exclusive to the Epic Game Store on PC, and there has been no word regarding a Nintendo Switch version of the game at this time. 
Matthew Byrd is a staff writer for Den of Geek. He spends most of his days trying to pitch deep-dive analytical pieces about Killer Klowns From Outer Space to an increasingly perturbed series of editors. You can read more of his work here or find him on Twitter at @SilverTuna014.