News
Borderlands 3 Will Be Teased with New Borderlands 2 DLC
Bridging the narrative gap between Borderlands 2 and Borderlands 3 will be a new DLC chapter!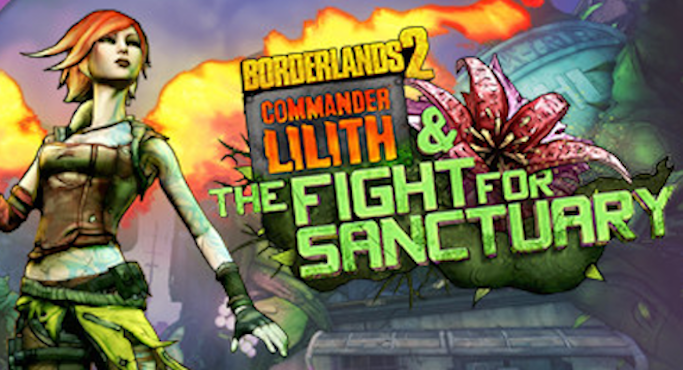 A new DLC chapter for Borderlands 2 will set up the events of Borderlands 3, a leak has revealed. As is becoming increasingly common in the build-up to next week's slew of E3 2019 presentations, the news of this DLC was accidentally posted online early, and it was widely shared around the web before it could be taken down.
As was unintentionally leaked on Steam, and swiftly circulated by Reset Era, we now know that a new DLC chapter entitled Borderlands 2: Commander Lilith & the Fight for Sanctuary is being prepared by Gearbox as a free add-on to the previous entry in the sci-fi loot-shooter series. And given that Borderlands 2 is currently available for free as one of June's PS Plus games (as part of The Handsome Collection), this DLC should be easy and inexpensive for players to get their hands on.
The leaked description of the DLC reads: "Return to the award-winning shooter-looter for a new adventure that sets the stage for the upcoming Borderlands 3. Sanctuary is under siege, the Vault's map has been stolen, and a toxic gas is poisoning Pandora. Fight new bosses, explore new zones, get new loot (including an entirely new tier beyond Legendary) and join up with Lilith and the Crimson Raiders to take on a deranged villain hell-bent on ruling the planet."
Also, as the description tells us, "Returning players can pursue an increased level cap of 80, while newcomers can automatically boost to level 30 and dive straight into the action." It sounds like Gearbox intends this DLC installment to serve as easy entry/re-entry point to the franchise for new players/lapsed fans.
Borderlands 3 has been in the news for a wrong sort of reasons on quite a few occasions, including reports of a pay dispute and a physical fracas between Gearbox CEO Randy Pitchford and former Claptrap voice actor David Eddings.
In terms of covering the news that's in front of us today, though, the idea of sticking some free DLC onto Borderlands 2 in order to warm people up for Borderlands 3 does sound like a smart idea. We don't have a release date for Borderlands 2: Commander Lilith & The Fight For Sanctuary, as of yet, but we do know that Borderlands 3 is due for release on Sept. 13. We'll keep you informed as we hear more.