News
Borderlands 2 Modder Finds Hidden Weapon Rarity
There's a hidden weapon rarity in Borderlands 2, but what does it mean?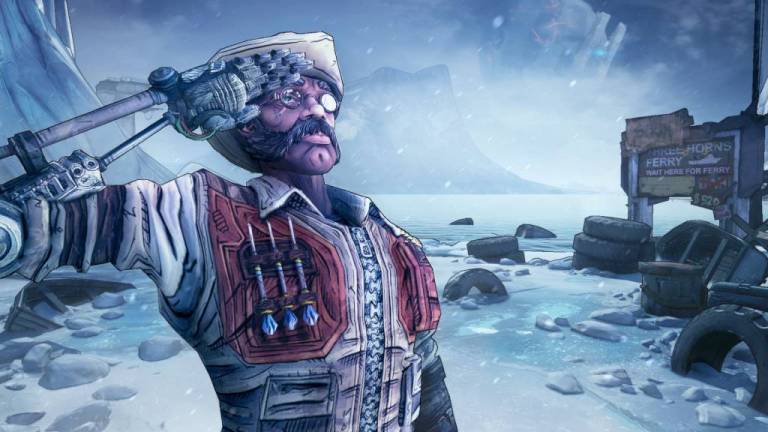 A Borderlands 2 modder has discovered a hidden rarity in the game that might hint at a feature in Borderlands 3. 
Modder CaptainKoby_ was combing through the recent 4K patch for Borderlands 2 when he discovered a new weapon rarity tier known as "Rainbow." While the modder didn't disclose his "complicated" method of finding this weapon rarity, he did post a picture of a rainbow weapon that he discovered. The weapon itself doesn't appear to be statistically different from another weapon that exists in the game, but it's certainly of a tier classification that is otherwise unavailable in the base game. 
So what is the point of Rainbow tier items? It's really hard to say with certainty at this time. According to the modder, this tier is not used in the game's base code, which seems to suggest it was never intended for release in Borderlands 2. However, CaptainKoby_ does acknowledge that the fact it does exist in the base code means that a subsequent update to the game could push it live. 
Actually, the most popular theory at the moment is that this new tier of weapons may hint at a Borderlands 3 feature. Currently, Rainbow tier (which would be the game's ninth tier of weapons) doesn't alter a gun's damage, but it does alter its appearance. Could it be that rainbow tier weapons in Borderlands 3 will be rare skin variants of other weapons in the game, or will Rainbow simply be an added tier meant to represent the most powerful (and rarest) weapons in the game? 
It's also possible that this code will eventually manifest itself in the form of a Borderlands 2 feature. If that is the case, then we're not sure why this feature wouldn't have been made available at the time of the Borderlands 2 4K update unless it has something to do with the launch of Borderlands 3. 
Then again, maybe this is nothing more than a piece of abandoned code that so happened to have been buried deep within the patch as a leftover of an old idea. We should know for sure when Borderlands 3 launches later this year. 
Matthew Byrd is a staff writer for Den of Geek. He spends most of his days trying to pitch deep-dive analytical pieces about Killer Klowns From Outer Space to an increasingly perturbed series of editors. You can read more of his work here or find him on Twitter at @SilverTuna014.