News
BlueStreak is the new F2P shooter from Gears of War designer Cliff Bleszinski
Bleszinski will be answering more questions about his long-awaited next game on Twitter tomorrow night.
UPDATE: Cliff Bleszinski went on Reddit today for an AMA to answer questions about his next big game: the F2P online shooter Blue Streak. He also revealed new concept art: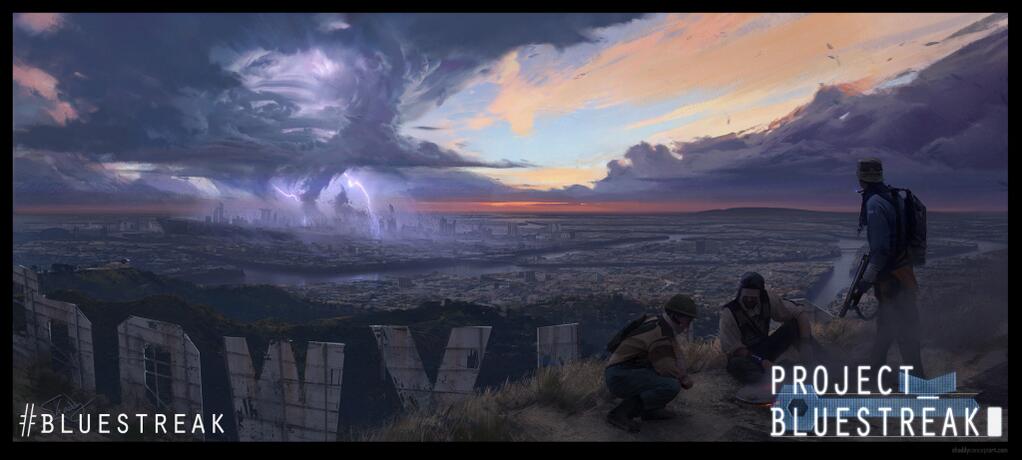 ORIGINAL STORY: Gears of War designer Cliff Bleszinski has been keeping his latest gaming project behind tightly closed doors for a while now. But all of that changes today. After announcing his brand new studio Boss Key Productions last week, Bleszinski is finally ready to start talking about the mysterious new project that he and his team have been working on.
Today Bleszinski took to Twitter and announced that Boss Key Productions would be teaming up with Nexon to publish a brand new free-to-play Sci-Fi arena shooter for PC. The project is tentatively titled "BlueStreak," and Bleszinski will be answering more questions about the upcoming game on Twitter tomorrow night at 5:30pm EST.
The details of Bleszinski's new direction in the industry shouldn't come as too surprising, as the designer has been very vocal about the overall nature of F2P games, as well as his promise to move away from disc-based retail games.
We weren't lucky enough to get a debut trailer of BlueStreak in action, or even a single piece of concept art, but Bleszinski has promised that when we do see the game for the first time, it won't be a "fake CG trailer showing 'gameplay.'"
Like us on Facebook and follow us on Twitter for all news updates related to the world of geek. And Google+, if that's your thing!