News
Blizzard Has No Major Releases Planned in 2019
Blizzard will have a pretty dry year in terms of game releases in 2019, with no major titles planned.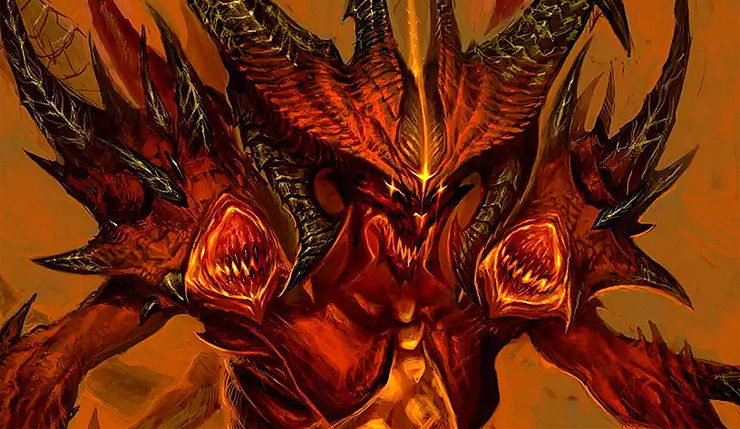 Blizzard won't release any major titles in 2019, Activision confirmed during an earnings call (via IGN) in February, the same one that also cost nearly 800 employees their jobs. Despite the fact that the move was apparently made in order to beef up the development teams at the company, Blizzard won't have much to show for it this year. 
"Turning to Blizzard, we expect materially lower financial performance this year," Activision said. "2018 benefited from the release of World of Warcraft: Battle for Azeroth, whereas we are not planning a major frontline release for 2019."
As Kotaku explained in the aftermath of the massive layoffs, Activision and Blizzard have apparently clashed over the latter company's output over the last few years. Updates and expansions to its current lineup of titles notwithstanding, Blizzard hasn't shipped a major release since 2016's Overwatch, a game that's still going very strong, especially now that it's in the esports business, but is a far cry from Activision's yearly release schedule. Needless to say, Blizzard is reportedly looking to pick up the pace.
Activision explained that the lack of major titles this year will hurt Blizzard's financials: "While these factors will weigh on Blizzard's financials this year, looking further ahead, Blizzard's pipeline of PC, console, and mobile content is richer than ever, and we expect the significant addition of development resources to accelerate the pace of delivery over time."
The only title on Blizzard's slate for 2019 is a remaster of Warcraft 3, which doesn't have a solid release date as of yet. Also, in the pipeline is the controversial Diablo Immortal mobile game, which earned the ire of fans at last year's Blizzcon during a contentious keynote speech and Q&A session. Diablo Immortal isn't yet confirmed for 2019, and the comments made during the earnings call could mean that the game will be pushed to 2020. 
Beyond Diablo Immortal, Blizzard has confirmed that it's working on additional mobile titles across its other franchises. 
"Many of us over the last few years have shifted from playing primarily desktop to playing many hours on mobile, and we have many of our best developers now working on new mobile titles across all of our IPs," Blizzard co-founder Allen Adham said during a press conference back in November. "Some of them are with external partners like Diablo Immortal. Many of them are being developed internally only, and we'll have information to share on those in the future."
While Activision Blizzard is promising smooth sailing to investors, it's more likely that the next few months will be anything but for the company. At least one former Blizzard employee, Diablo creator David Brevik, condemned the current state of the studio responsible for some of the greatest titles in gaming history. Could there be a comeback down the line for Blizzard? That really depends on what Blizzard decides to release next. 
John Saavedra is Games Editor at Den of Geek. Read more of his work here. Follow him on Twitter @johnsjr9.