News
Blizzard Hires Cyberpunk 2077 Creative Director
Blizzard has signed a key member of the Cyberpunk 2077 and Witcher 3 team.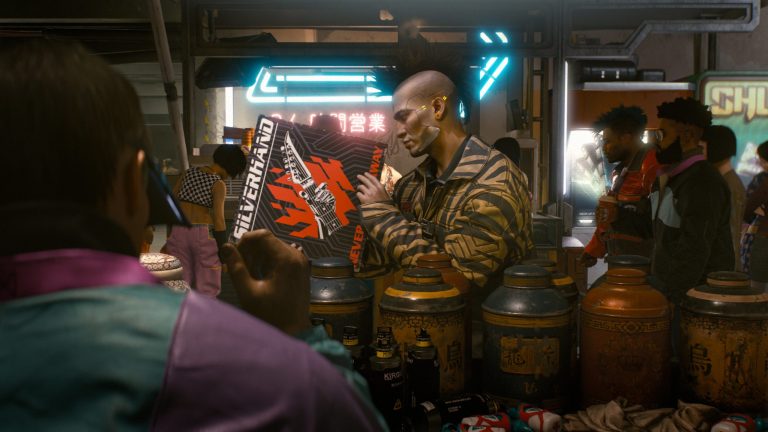 Sebastian Stepien, a writer/director for The Witcher 3 and Cyberpunk 2077, has seemingly left CD Projekt Red for Blizard. 
This news came to light when various users spotted a change on Stepien's Linkedin profile that noted he had moved on from CD Projekt Red and has taken a job at Blizzard as a creative director at the studio's California offices. The Hollywood Reporter states they have received confirmation of this hire from a Blizzard representative, but no further information regarding Stepien's role has been provided at this time. 
This move is shocking for quite a few reasons. First and foremost, Stepien was seemingly positioned as the creative and narrative director of the upcoming Cyberpunk 2077. It's not entirely clear at this time what that means for that game's development. While it's hard to imagine that such a key piece of the team would just abandon a project of that size mid-development, the fact that we do not know when Cyberpunk 2077 will be released does leave us to wonder how much of Stepien's work was done. The assumption at the moment is that most of that game's narrative is already in place. 
The other question this move raises is "Why Blizzard?" While that's not a question we would have ever asked in the past, recent events at Blizzard such as the drama surrounding Diablo Immortal and the departure of key pieces of talent at the studio have led some to speculate that the times are changing at Blizzard and these changes may not always benefit fans. 
Besides, what will Stepien be working on at Blizzard? We know that the company has some unannounced titles in development, but we also know that at least some of those games are mobile titles. We highly doubt that Stepien would be drawn to those (unless the pay is really just that good), so it seems safe to guess that there's at least one major project at Blizzard in development we don't quite know about. 
You also have to believe that this will be a huge blow to CD Projekt Red. Even if Stepien is done on Cyberpunk, it's rarely a good sign to see such a notable contributor leave a studio. 
Matthew Byrd is a staff writer for Den of Geek. He spends most of his days trying to pitch deep-dive analytical pieces about Killer Klowns From Outer Space to an increasingly perturbed series of editors. You can read more of his work here or find him on Twitter at @SilverTuna014.