News
Blizzard Discusses Their Plans for Overwatch's Story
There's a lot more of Overwatch's story to be told, but most of it will likely be told outside of the game.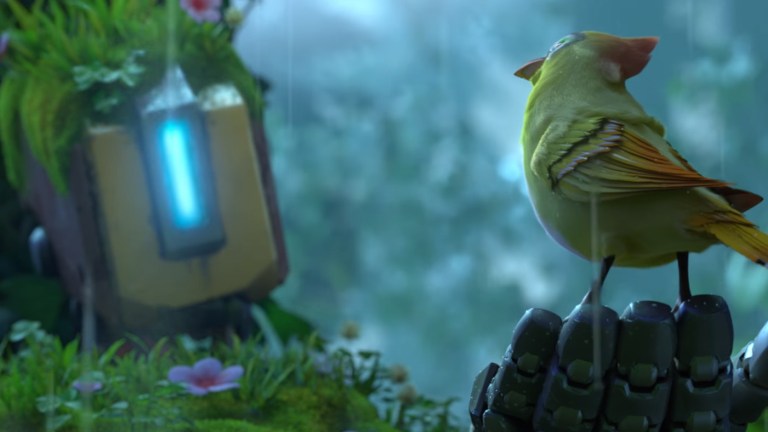 When Overwatch was released, some gamers felt that Blizzard short-changed consumers by not implementing a single-player campaign into the final version of the game. Instead, Blizzard has thus far opted to tell Overwatch's story via a series of animated shorts, digital comics, and other out of game releases. 
As it stands, it doesn't sound like Blizzard plans to drastically alter the storytelling model they've already established for Overwatch.
In an interview with IGN, Overwatch VFX Supervisor Jeff Chamberlain spoke about Blizzard's decision to tell Overwatch's story outside of the game itself. 
"We knew that we wanted to create a lot of stories as quickly as we could to tell as much as we could for these characters and we thought that maybe just doing one cinematic for the game release and leaving it at that wasn't quite enough," Chamberlain said regarding the Overwatch animated shorts. "And so we talked about a few different options and we ultimately landed on the idea of doing a series of shorts and we really haven't looked back since."
Chamberlain goes on to say that Blizzard isn't planning to release any one kind of animated feature in the future, meaning that some shorts may cover the history of an individual character while others will tell more of Overwatch's arching narrative. He also says that Blizzard may decide to simply make a story about "two ninjas fighting each other" into a short. 
In that same vein, Overwatch lead writer Michael Chu says that Blizzard doesn't plan on necessarily ending Overwatch's story at any point. Instead, he says that "as long as we have stories to tell, we'll keep trying to find ways to tell them."
While the Overwatch team says that information revealed in the game's shorts has previously impacted some design decision in the game itself, they currently plan to continue telling Overwatch's story primarily through non-interactive formats. That said, they may look into producing more 2D origin stories for each character, and there is always the possibility of a future PvE mode being based on the game's narrative.