News
Overwatch 2 and Diablo 4 Reportedly in Development at Blizzard
A reported Blizzard cancellation sheds light on the future of Diablo and Overwatch.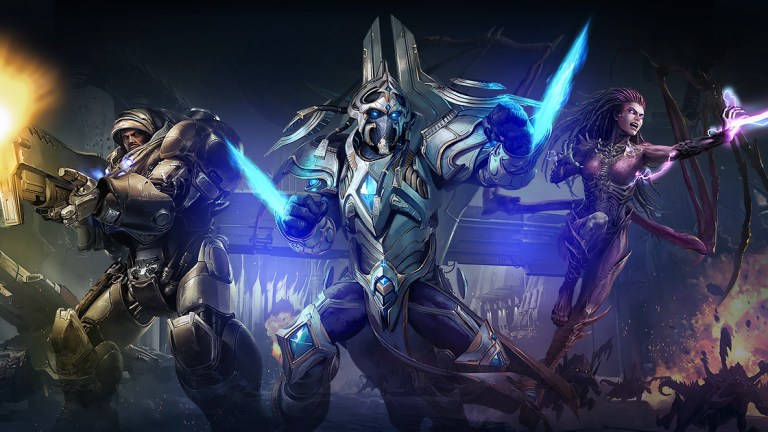 A new report by Kotaku suggests that Blizzard abandoned work on a StarCraft FPS game in order to focus more resources on the development of Diablo IV and (surprisingly) Overwatch 2. According to the report, the StarCraft FPS was described as a Battlefield-like game known internally as Ares. The game reportedly began as something of an experiment designed to see what kind of StarCraft game could be created using the Overwatch engine.
Those working on an early version of the game reportedly got about as far as designing a player-controlled Terran marine who could shoot down Zergs. The plan was to start working on playable Zerg characters. 
Then, despite claims that the project was actually progressing quite nicely, Blizzard management began to inform staff that it was canceling the project and intended to move most of the people to other projects (more on that in a second). Blizzard actually sent a statement to Kotaku regarding the report. 
"We always have people working on different ideas behind the scenes – including on multiple projects right now – but the reason we tend not to discuss them publicly is because anything can happen over the course of development," Blizzard said. "As has been the case at Blizzard numerous times in the past, there is always the possibility that we'll make the decision to not move forward on a given project. Announcing something before we feel it's ready stands the risk of creating a lot of frustration and disappointment, both for our players and us, not to mention distraction and added pressure for our development teams."
Fair enough, but to be honest, Diablo IV and Ares aren't really the story here. Ares probably would have been kind of interesting, but it doesn't sound like Blizzard was ever really all-in on it, and we've known that Diablo IV has been in development for ages. 
No, the real story here is Overwatch 2. Why would Blizzard release a sequel to a game that is regularly updated and not really suffering from any noticeable shortages caused by outdated technology? It's not entirely clear, but it sounds like Overwatch 2 is going to rely heavily on an expanded PvE element that some are comparing to Left 4 Dead. In fact, it's entirely possible that this will be less of a sequel to Overwatch and more of a spin-off of the franchise. 
We should hear much more about all these projects at Blizzcon 2019. At the very least, we don't imagine Blizzard will bring Diablo Immortal to the show. 
Matthew Byrd is a staff writer for Den of Geek. He spends most of his days trying to pitch deep-dive analytical pieces about Killer Klowns From Outer Space to an increasingly perturbed series of editors. You can read more of his work here or find him on Twitter at @SilverTuna014.