News
Call of Duty: Black Ops 4 Release Date, Trailer, Gameplay, and News
What we know about Call of Duty: Black Ops 4, including latest news, release date, trailers, and much more!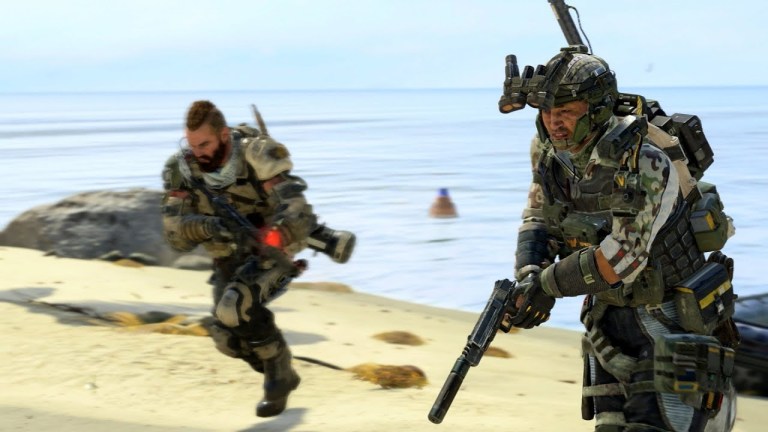 Activision has confirmed that the next Call of Duty game will be Black Ops 4. The publisher has promised to reveal more information about the game on May 17 during a live stream event. What we do know is that veteran CoD studio Treyarch is developing the game.
Some reports suggest that Treyarch is even working on a Switch version of Black Ops 4. Whether or not that version of the game will launch alongside the other versions of Black Ops 4 has not been confirmed at this time. There are also reports that Black Ops 4 might be available via Battle.net. 
It makes sense that the next Call of Duty title would be Black Ops 4 considering the previous release schedule of recent Call of Duty games. Recently, Black Ops games have arrived on a three-year release schedule and it has been three years since the last Black Ops title. Furthermore, the Black Ops games have historically sold quite well in comparison to even the "main" games in the Call of Duty franchise.
What is somewhat surprising is the rumored notion that Black Ops 4's setting may be impacted by the negative reception to recent Call of Duty titles. Historically, the Black Ops games have kind of marched to their own beat. As such, it's admittedly odd to consider that the next installment in the franchise may adopt a more crowd-pleasing setting and tone. Of course, we have no doubt that some of the trademark weirdness of Black Ops series will live on regardless of the era this game happens to take place in. 
Here's what else we know about the game:
Call of Duty: Black Ops 4 Trailer
A new gameplay overview trailer is here. Check out everything you can do in this year's Call of Duty game:
This next trailer shows off the game running on PC. Here it is:
Treyarch has announced that Call of Duty: Black Ops 4 is getting a Heist mode, which pits two teams against each other to recover a bag full of cash and extract it. Players have limited lives and start the match with pistols, although more powerful weapons and supplies are scattered around the map. All that stuff is in limited supply too though, adding a bit of a survival aspect to the proceedings.
You can check out all the details in the video below:
The first multiplayer trailer has arrived and it showcases all the explosive online combat action you should expect in this new installment. Check it out below:
You can watch the very first teaser trailer below:
Call of Duty: Black Ops 4 Battle Royale
We've spent some time with Blackout, Call of Duty's new battle royale mode, and loved what we saw. You can read our impressions of the Blackout beta here. Or you can watch some footage below:
Call of Duty: Black Ops 4 Release Date
Call of Duty: Black Ops 4 will arrive on Oct. 12, 2018. It's coming to PS4, XBO, and PC.
Call of Duty: Black Ops 4 Zombies
The latest trailer for Black Ops 4 Zombie Mode conveys what would happen if zombies invaded the Titanic. Yes, we're quite serious. 
Black Ops 4's zombie mode is shaping up to be the series' largest and most impressive take on the concept yet. From time travel to custom match options, you can read about all of the mode's features here. 
John Saavedra is an associate editor at Den of Geek. Read more of his work here. Follow him on Twitter @johnsjr9. 
Matthew Byrd is a staff writer for Den of Geek. He spends most of his days trying to pitch deep-dive analytical pieces about Killer Klowns From Outer Space to an increasingly perturbed series of editors.