Features
Black Friday Lego deals: Get 20% off Star Wars, Ninjago, Marvel and more in the Brick Friday event
The deals have been divided into days, with the first deals going live today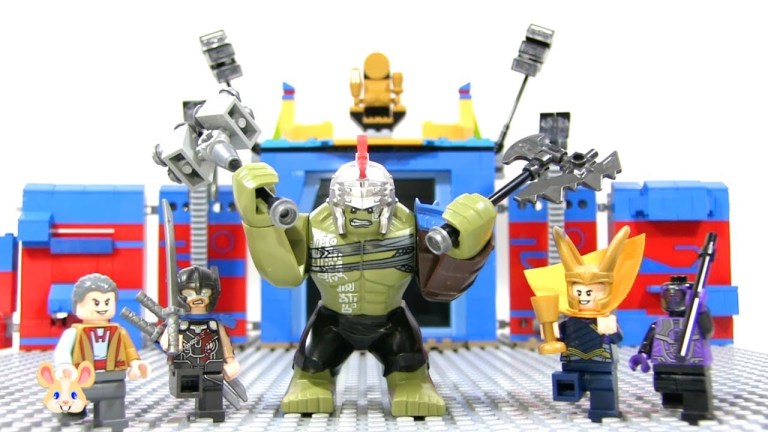 If you've got kids, or even adults who are young at heart, there is no better gift than Lego.
From Star Wars to DC Comics, Marvel and even Frozen, there's likely to be a set to suit anyones tastes and hobbies, and for five days, starting today, many of these sets are available directly from Lego with at least 20% off in what is being called Lego's Brick Friday and Cyber Monday event.
The deals have been divided into days, with the first deals going live today. As a result, the 20% won't show on the RRP until the day that particular deal goes live – and the deals run for that day only where listed. Some sets will then be available for the full five days, and others will have more than 20% off. We'll highlight those where appropriate.
Lego will also be unveiling deals on "mystery sets" each day so it's worth checking back to see what's on offer. Below is the initial list of sets on sale categorised by day. Each listing shows their current price alongside their Black Friday price and saving.
It should be noted that some of these sets are cheaper already, on Amazon and John Lewis for example, but Lego is offering free delivery on orders over £50 and is throwing in free gifts alongside certain sets. For example, if you buy the Cargo Train you can get a free Lego advent calendar, and from 23 November, when you spend £60 you'll get a free Lego Nutcracker gift.
Plus, if you sign up for a Lego account you earn VIP points on each purchase and can get a £5 reward for every 100 points earned, as well as monthly promotions and early access to exclusive sets.
Black Friday Lego deals
Thursday 23 November
Cargo Train – was £149.99, now £119.99 (save £30)
Friday 24 November
RC Tracked Racer – was £74.99, now £59.99 (save £15)
Snow Resort Ski Lift – was £54.99, now £43.99 (save £11)
Destiny's Bounty – was £109.99, now £87.99 (save £22)