News
New BioShock Game Confirmed
A new BioShock game is finally on the way! Here's what we know about the sequel so far...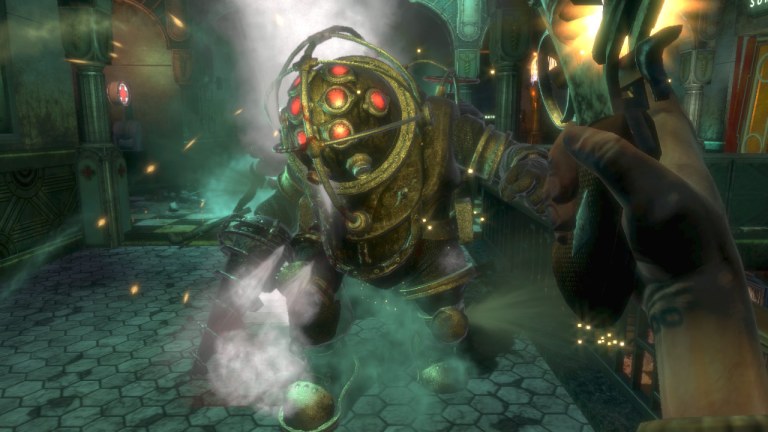 A new BioShock game is officially in the works at 2K, which has also announced the formation of Cloud Chamber, the new studio in charge of developing the sequel. The project will be headed by Kelley Gilmore, who comes from 2K's Firaxis Games. Little is known about just how far along the new game is and whether it'll be a direct sequel set on Rapture and/or Columbia, but Gilmore did reveal to IGN that his team is at "the earlier end of our process" in regards to development. 
"We…hope that fans love our future plans for this environment. That said, it'll be a bit of a wait for more details, as the game will be in development for several years," Gilmore told IGN. 
Rumors of a new BioShock game have been circling the internet since 2018 when Kotaku reported that a team at 2K was secretly developing the sequel. The last BioShock game, BioShock Infinite, was released in 2013. 
IGN also confirmed with Gilmore that original BioShock creative director Ken Levine is "not affiliated with Cloud Chamber, nor is he involved with the studio's development process." Levine has been developing a new IP with his studio Ghost Story Games for the last few years, after Irrational Games shut down at 2K, so this shouldn't come as much of a surprise. As far as what Levine's next game might be, that's still a mystery to be solved another day.
No release window has been set for the next BioShock and we don't know what systems the game will be available for, although we expect the game to debut on the PlayStation 5 and Xbox Scarlett when the time comes. 
"BioShock is one of the most beloved, critically praised and highest-rated franchises of the last console generation," 2K President David Ismailer said in a statement. "We can't wait to see where its powerful narrative and iconic, first-person shooter gameplay head in the future with our new studio team at Cloud Chamber leading the charge."
We can't wait, either, and we'll be sure to keep you updated as we hear more about this new BioShock project. 
John Saavedra is Games Editor at Den of Geek. Read more of his work here. Follow him on Twitter @johnsjr9.