News
Beyond Good and Evil 2: Release Date, Trailers, Promo Art, and News
What you need to know about Beyond Good and Evil 2, including latest news, release date, trailers, and more!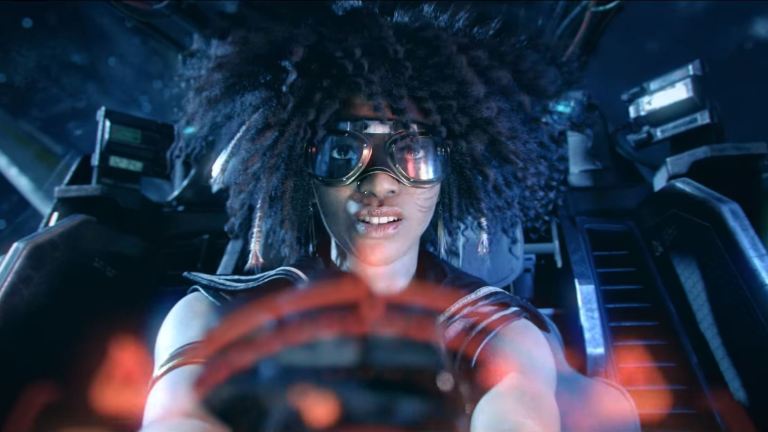 Ubisoft has elaborated on its plans for Beyond Good and Evil 2, and they sound…ambitious. Basically, the developers are imagining a large-scale adventure that will allow players to create their own character and explore the game's universe.
"There is a simulation of the universe, where everything is rotating in the classical way, so if you change the time you see the rotation," said series creator Michel Ancel. "If you know what a sunset is, a sunset is modification of the colour of the sun depending on the angle in the atmosphere. So it's really logical, in fact, that you can see different colours."
Ancel goes on to state that the entire universe will be alive and your actions will have serious repercussions throughout the entire in-game world. That being said, Ancel also claims that the core quests in the game will resemble those in the original Beyond Good and Evil. 
Some are comparing the game's ambition to notable failure No Man's Sky, but Ancel's full statements suggest that he's drawing more from Breath of the Wild. He claims that the theme of the game is travel and discovery. 
As for the story itself, it seems that Beyond Good and Evil 2 will expand on the universe of the original title by exploring a future where human/animal hybrids were created as a form of slave labor. These hybrids later explored space and established their own colonies.  
Here's everything else we know about the game:
Beyond Good and Evil 2 News
At E3 2018, Ubisoft unveiled a new cinematic trailer for Beyond Good and Evil 2. While it features no gameplay footage, it serves as a pretty exciting story in its own right.
The Beyond Good and Evil 2 team also spoke about a content creation feature that will allow players to create their own worlds and scenarios within the game. While it's a bit hard to speak to how, exactly, this mode will work given that we haven't really seen any final gameplay yet, it's clear that the Beyond Good and Evil 2 team think that this is going to be a major selling point when the game is eventually released. 
Beyond Good and Evil 2 Release Date
There is no release date available for Beyond Good and Evil 2 at this time. 
Beyond Good and Evil 2 Trailers
Cue up your favorite "It's happening!" meme because Beyond Good and Evil 2 finally looks like it's officially in development.
Here the E3 2017 trailer for Beyond Good and Evil 2:
Creator Michael Ancel was in tears as he unveiled the latest build for a game that he has been designing on and off for at least the last few years. Despite being numbered as a sequel, Beyond Good and Evil 2 will actually take place sometime before the original game. Ancel didn't go into details regarding this title's gameplay, but we assume it will retain the original's Zelda-esque traits and investigative aspects. Ancel also hinted that this title might feature a seamless online world, but it's not clear how that will impact the core experience this time around. 
We're incredibly excited about the universe that the reveal trailer for the game showcased and the potential for this title to live up to the considerable legacy of its predecessor. We'll bring you more about this game as additional information becomes available. 
Beyond Good and Evil 2 Promo Art
Since the game's 2008 teaser trailer, it's been all quiet on the Beyond Good and Evil 2 front. In fact, some fans have started to speculate that the title may be stuck in such a deep layer of development hell that it will never see release. 
Hope for a follow-up to the 2003 cult classic was renewed recently when Beyond Good and Evil creator Michel Ancel posted the following picture on his Instagram account: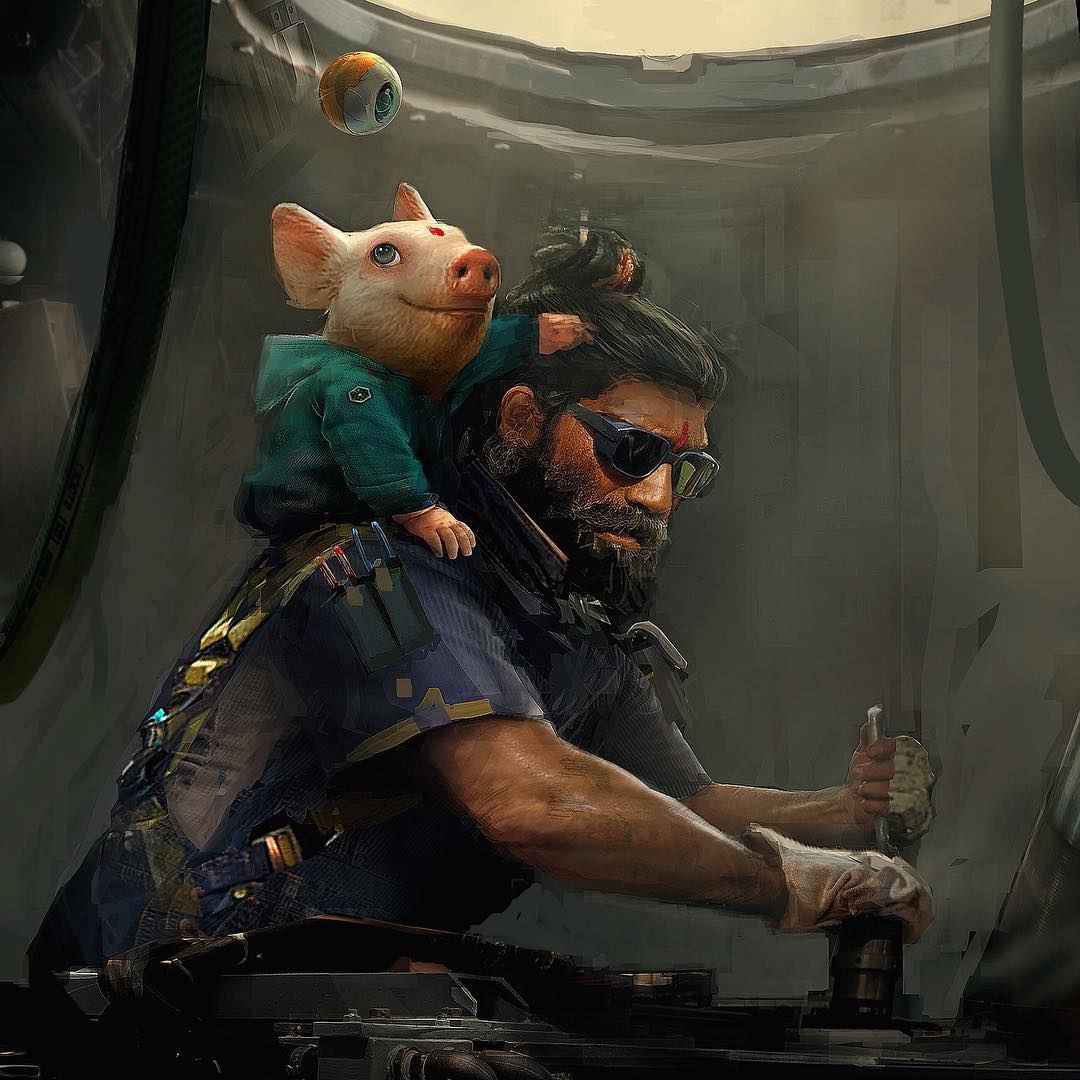 That picture comes with a caption that simply reads "Somewhere in system 4 …- Thanks #ubisoft for making this possible!" The popular theory at the moment is that this photo is a piece of concept art for Beyond Good and Evil 2. That's interesting considering that both Ubisoft and Ancel have been going back and forth in recent years as it relates to the ongoing development of a Beyond Good and Evil game. Ubisoft CEO Yves Guillemot had previously mentioned that the project Ancel is working on for the publisher is indeed a Beyond Good and Evil game, while Ancel himself has recently refrained from confirming the ongoing development of that specific title.
It's also worth noting that this picture was tweeted out by Ubisoft's French Twitter account with a message that reads: "Michel Ancel has an Instagram account, and we advise you to follow closely." 
Some have already noticed that this concept art may very well portray a young version of Pey'j (the popular pig mechanic from the first game) which has triggered a discussion regarding whether or not the next Beyond Good and Evil game will be a sequel or a prequel. A similar level of discussion still surrounds the rumor that emerged earlier this year regarding the possibility of the next Beyond Good and Evil game being a Nintendo exclusive title, but there is still no concrete information to support that theory at this time. 
Whether it be a sequel, prequel, exclusive, or something else entirely, fans everywhere are probably just happy to see anything Beyond Good and Evil related given the franchise's rocky recent history.