News
Bethesda Reveals VR Versions of Doom and Fallout 4
Two fully-fledged VR games from one of the best developers in the world.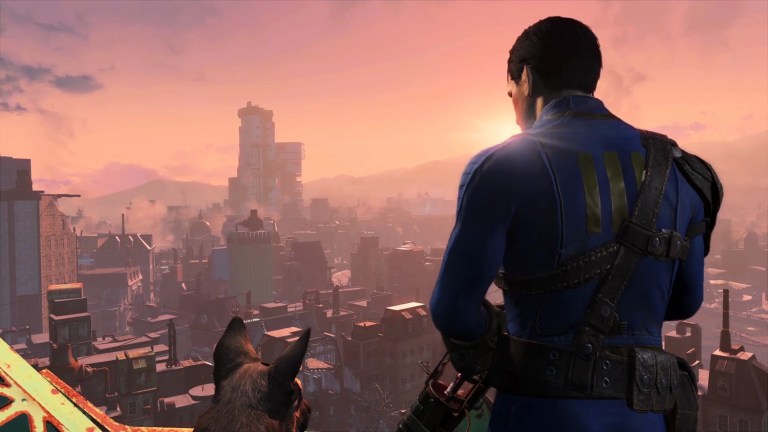 Bethesda plans to expand into VR in a big way by adapting two of their biggest games into VR experiences. 
Here are the reveal trailers for Doom VFR and Fallout 4 VR:
Doom VFR (we're going to assume that "F" stands for "Friendly") was showcased at last year's E3 but it was widely rumored that the game wouldn't be released outside of the trade show. However, it now appears that Bethesda intends to turn the title into a fully-fledged VR experience. 
The footage shown of the game suggests that it is a brand-new experience and not a VR version of 2016's Doom. In fact, the trailer showcases a fairly fascinating plotline involving a mutilated scientist reanimated to claim revenge on the demons from Hell. That trailer also suggests that Doom VFR will utilize a popular teleportation system in favor of traditional FPS movement controls. Such a change would certainly be…interesting, but we'll wait to see whether or not the studio retains that control scheme and how it progresses. 
As for Fallout 4 VR, that project appears to be a simple retelling of Fallout 4 in VR. While not a completely original game, it is worth nothing that the footage in the trailer suggests that this game will not utilize the teleportation movement system and might just be a strict VR version of Fallout 4. However, we're still waiting to find out more information about this project, so we'll be sure to update you regarding the specifics as they become available. 
Ther is no release date available for either game at this time. Bethesda has also not stated which VR platforms the games will be available for at launch. However, these titles should be available for HTC Vive, Oculus Rift, and possibly PlayStation 4 VR.