News
Bethesda announces Dishonored, a new game from the designer of Deus Ex
Deus Ex designer Harvey Smith is currently working on Dishonored, a new property with a familiar-sounding premise...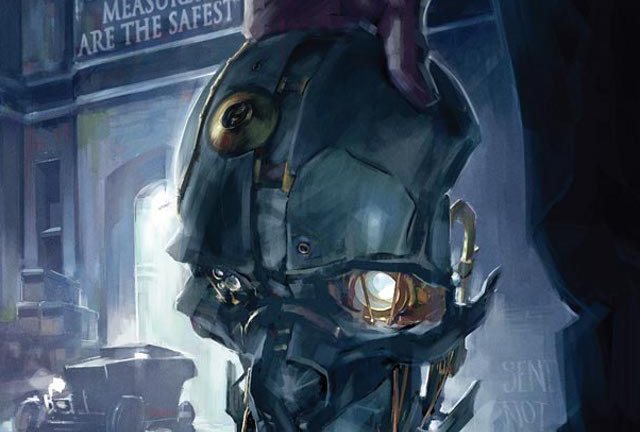 Bulletstorm. Vanquish. Enslaved: Odyssey To The West. Just three examples of new properties that, to a greater or lesser degree, have failed to find a larger audience.
These days, it seems, it's harder than ever to launch a new property, a game that isn't somehow tied to a big-name franchise. But while launching a new IP is always something of a risk, it's something that the games industry desperately needs, particularly when established franchises have become so locked into their own individual formulae.
Which brings me to Bethesda's Dishonored. Described as a first-person stealth title, its pedigree should be enough to get all but the most jaded gamer sitting up and paying attention. Currently being put together by Arkane Studios (whose previous work includes Dark Messiah and Might & Magic), Dishonored is being co-directed by none other than Deus Ex's creator, Harvey Smith. Viktor Antonov, the designer behind some of Half-Life 2's most memorable environments, is also on board.
What's more, Dishonored sounds very much like a spiritual successor to the first two Deus Ex games. According to Game Informer, who've enjoyed an exclusive preview of the game's work-in-progress, "It's a game about assassination where you don't have to kill anyone. It's a game about infiltration where you can set up traps and slaughter the entire garrison of an aristocrat's mansion rather than sneak in."
To us, this sounds remarkably similar to the open-ended gameplay of Deus Ex, the 2000 first-person RPG that allowed players to forge their own path through the game – one instance aside, it was possible to sneak through the entire thing without killing anyone, should you choose not to.
There's little else to go on for now, other than the rather gorgeous concept art, which forms the backdrop for Game Informer's cover this month. But with the creative talent of Smith and Antonov behind it, not to mention the marketing clout of Bethesda, we have every hope that, if it proves to be as good as it sounds, Dishonored can break through the usual apathy towards new properties, and find the audience that so many fledgling games is denied.
Dishonored has been pencilled in for a 2012 release.