Features
Best eSports Pro Players to Follow in 2018
Want to follow the biggest stars in eSports? Check out our guide to the top pros in competitive gaming!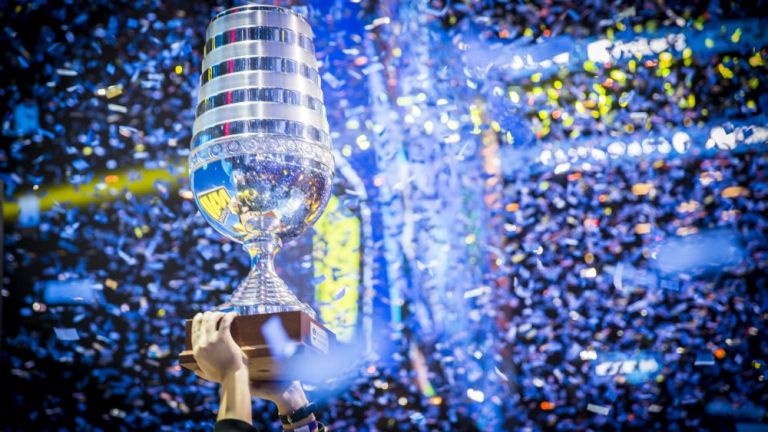 eSports continue to get bigger and bigger by the day. Just about every major competitive game on the market offers a publisher-sanctioned tournament at least once a year to crown a world champion. Just take Overwatch League or the Dota 2 International, for example, two eSports competitions that not only offer huge purses for the winners but dominate the competitive gaming scene.
If you are still sitting on the sidelines of the eSports revolution, it's time to get yourself up to speed. We've collected 25 of the biggest names in competitive gaming across a dozen of the most popular eSports titles. If you want to start following eSports, consider this your beginner's guide to the biggest stars: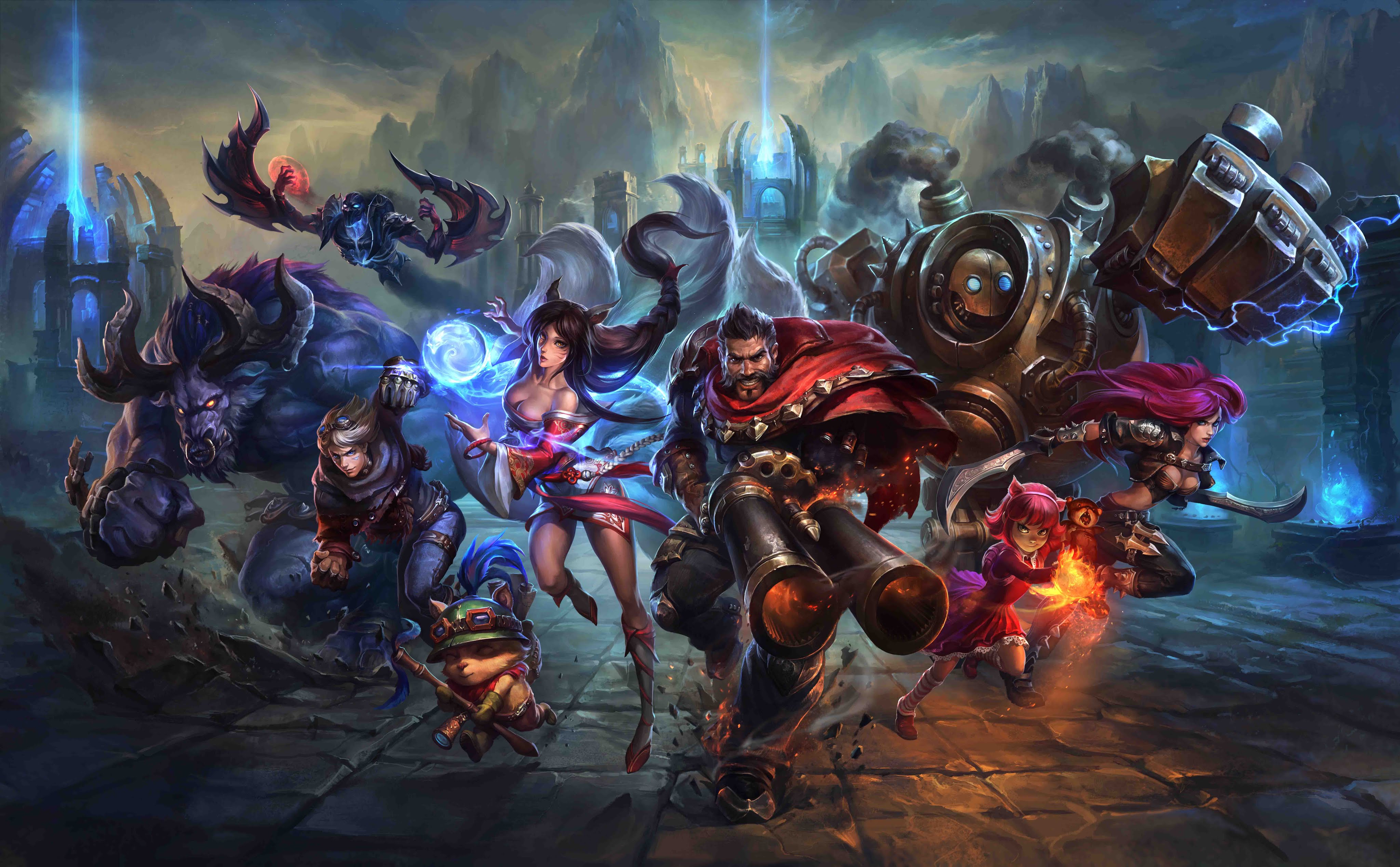 League of Legends
Faker 
To put it simply, Lee Sang-hyeok aka "Faker" is widely considered to be the best League of Legends player of all time. You don't get the nickname "God" without being really good at what you do. The South Korean competes as a mid-laner for SK Telecom T1 and is capable of playing almost any champion at a top level. His all-time favorite champs include LeBlanc, Cassiopeia, Zed, and Orianna. Faker has won the League of Legends World Championship three times — in 2013, 2015 and 2016 — and has picked up a large number of wins at other tournaments along the way.
Smeb
Song Kyung-ho aka "Smeb" is one of the best League top laners in the world and one of the only players out there capable of giving Faker a run for his money. Smeb plays for KT Rolster and was the 2015 and 2016 MVP of the Korean League. Smeb's only real shortcoming is that he is always the bridesmaid never the bride when he goes toe to toe with Faker, having repeatedly lost to Faker's SK Telecom squad when it really mattered, namely in world championship matches.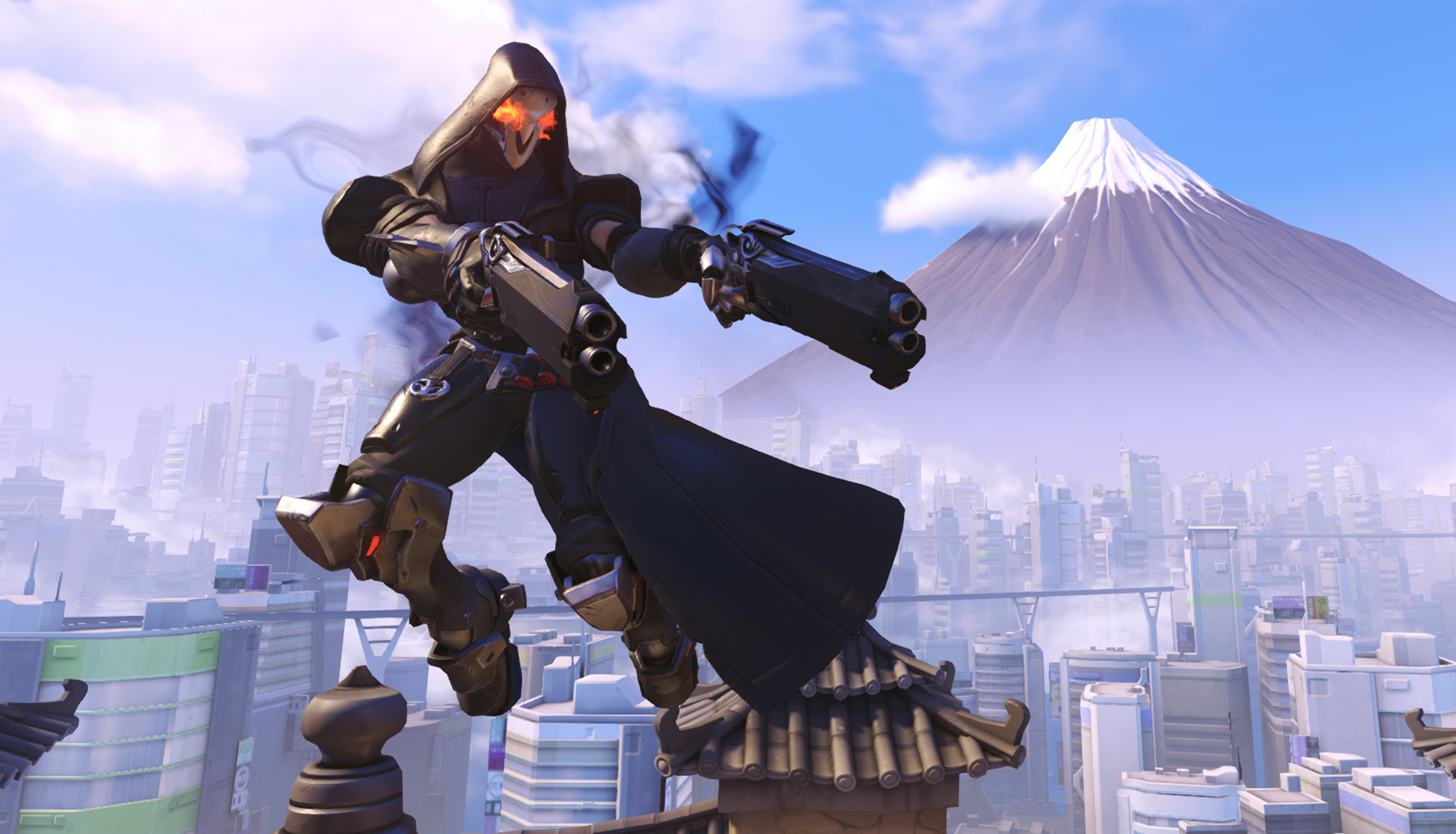 Overwatch
Austin "Muma" Wilmot
Blizzard's Overwatch League is off to a great start and it's made household names out of a number of the top players in the world, at least among the game's hardcore fans. Our first fan favorite is Austin "Muma" Wilmot, who plays for the Houston Outlaws and is known as one of the top tanks in the league.
Muma had a long and successful career in competitive Team Fortress 2 before Overwatch came out and it's clear many of the skills he picked up in TF2 translated nicely to Blizzard's team shooter. While he's mostly known for his sick plays, Muma is also notable as the first player in the League to come out as LGBT, something which endeared him even further to that segment of the game's community.
Jong-yeol "SaeByeolBe" Park
Overwatch hero Tracer has served as the face of the game from Day 1 and she's also the only character to make it into the official Overwatch League logo. Given the popularity of the character with Overwatch fans, it shouldn't come as a surprise that the best Tracer player in the world has obtained an almost an equal amount of fame. SaeByeolBe plays for New York Excelsior, and when he's not zipping around on Tracer, he's also more than competent as McCree and Widowmaker.
Kim "Geguri" Se-Yeon
It's no secret that Overwatch is quite popular with young men in their teens and early 20s, and when Overwatch League first launched, the demographics of the pro players closely matched this reality. In fact, the League didn't have a single female player under contract when the first match got underway. That's why Shanghai Dragons' signing of Kim "Gegruri" Se-Yeon was such a big deal this past February. There are plenty of more than competent female Overwatch players out there and the addition of Gegruri provides the League with some much-needed representation.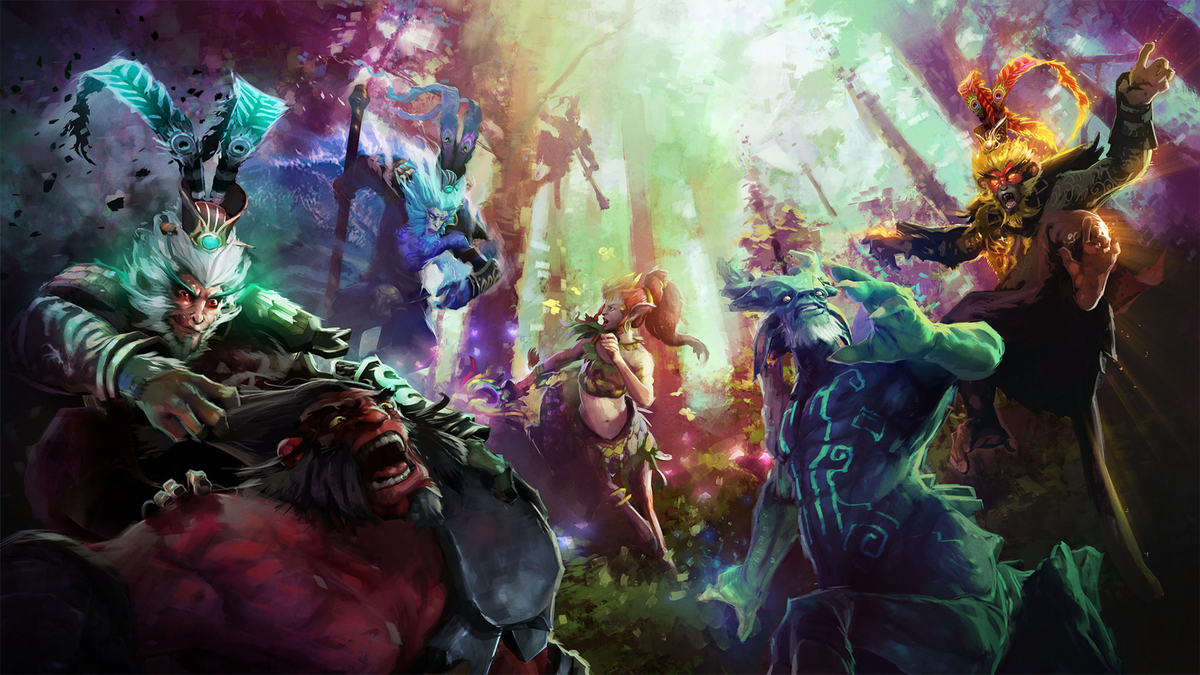 Dota 2
Kuro "KuroKy" Salehi Takhasomi
KuroKy is probably best known for helping lead Team Liquid to victory in 2017's The International 7, Dota 2's annual world championship. While Dota 2 doesn't have quite as many players as League of Legends, what it does have — thanks to The International — is prize money in spades. The event regularly breaks its own record every year for largest purse awarded by an eSports tournament. KuroKy's victory in 2017 helped him top the list of the highest all-time earners in eSports history. To date, the 25-year-old German has brought home more than $3 million USD.
Saahil "UNiVeRse" Aora
Universe boasts a long and storied career in Dota 2. The American has participated in almost all Valve-sponsored events for the game since official competition started. All told, he is one of only eight players to complete more than 1000 games on the professional circuit. Aora currently plays for Fnatic, but is perhaps best known for helping Evil Geniuses take The International 2015 with his outstanding off-lane play.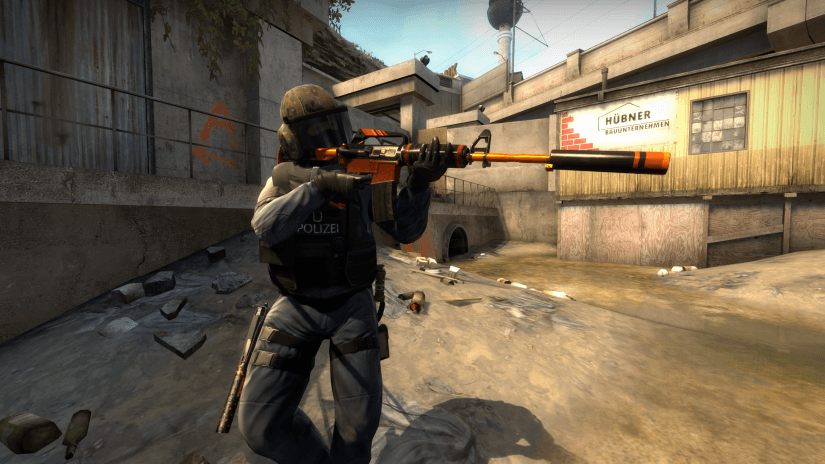 Counter-Strike
Marcelo "coldzera" David
Marcelo David is a 23-year-old Brazilian widely considered to be one of the top CS:GO players in the world. His consistency as a Rifler is basically unmatched and he's won a long list of individual awards throughout his career, including "Best Esports Player" at The Game Awards 2016. Since joining SK Gaming in 2016, David has been virtually unstoppable, helping carry the team to a long streak of major victories, including the crown at ESL Pro League in late 2017.
Nikola "NiKo" Kova
NiKO is a former Counter-Strike 1.6 player who made the transition to CS:GO as a young teen and never looked back, quickly becoming one of the hottest up and coming stars on the pro circuit. NiKO was knocked early in his career for only getting lots of kills because the rest of his teammates weren't up to par. But that line of thought quickly became laughable once NiKo joined FaZe Clan and continued carrying his now pro-level team in almost every match. Going forward, it would seem the sky's the limit for this 21-year-old Bosnian who can take you out just as easily as an AWPer as he can with his rifle.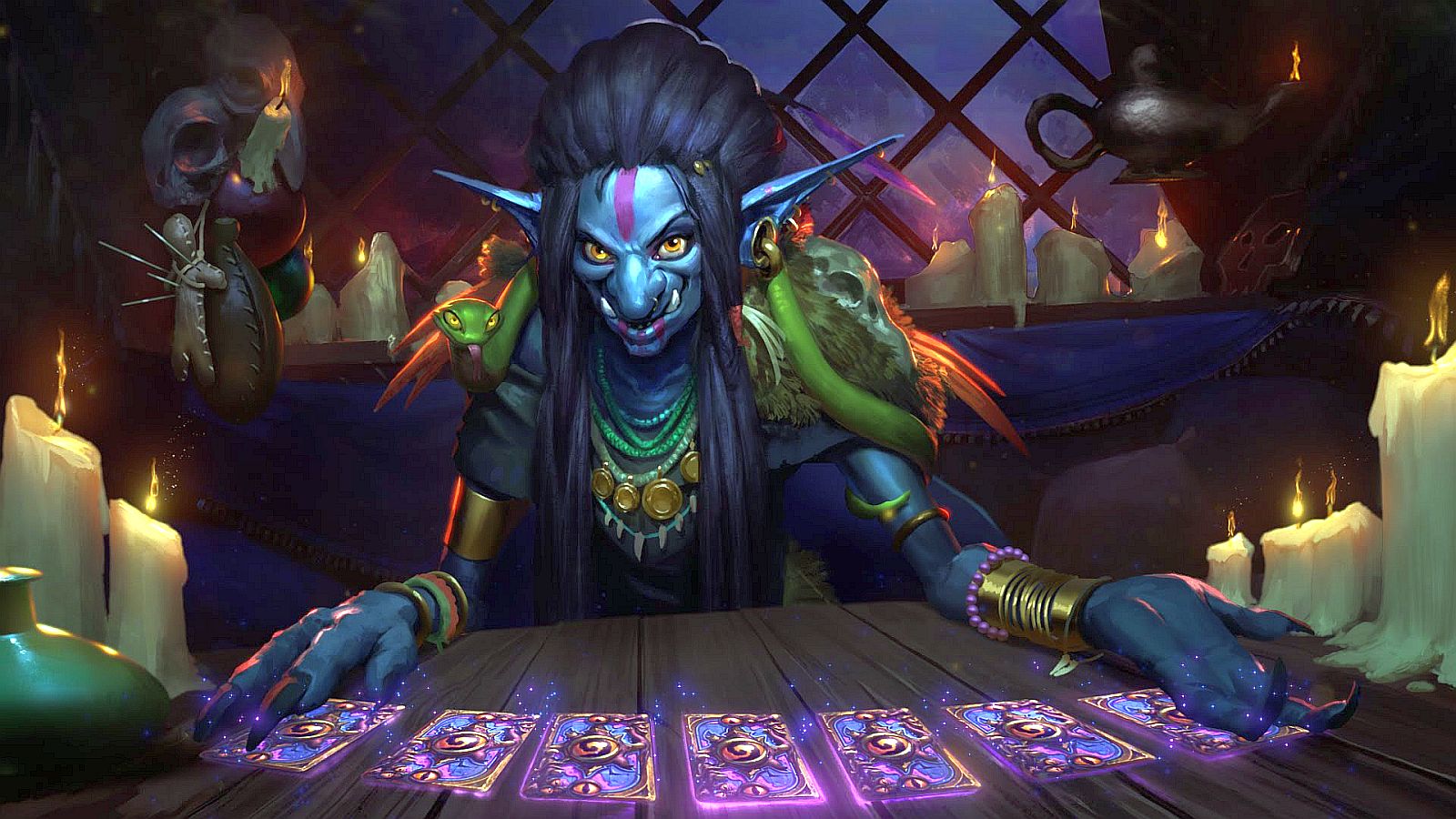 Hearthstone
Chen "Tom60229" Wei Lin
Tom60229 is the reigning Hearthstone world champion, taking home the 2017 title in dramatic fashion when he won three straight games against fan favorite Fr0zen in the final after falling behind 0-2. Playing out of Taiwan, Tom is the first player from the Asian-Pacific region to break through for the championship. Tom previously appeared at Worlds during Hearthstone's first world championship in 2014. Tom plays under the Taiwanese banner of yoe Flash Wolves.
James "Firebat" Kostesich
Firebat achieved worldwide fame in 2014 when he won the first ever Hearthstone World Championship. The American has parlayed the attention from his feat into a successful career on Twitch and YouTube where he regularly shares his in-game strategy with fans. He's racked up more than 250,000 followers on Twitch and 160,000 subscribers on YouTube, proving that it's quite good to be The Champ.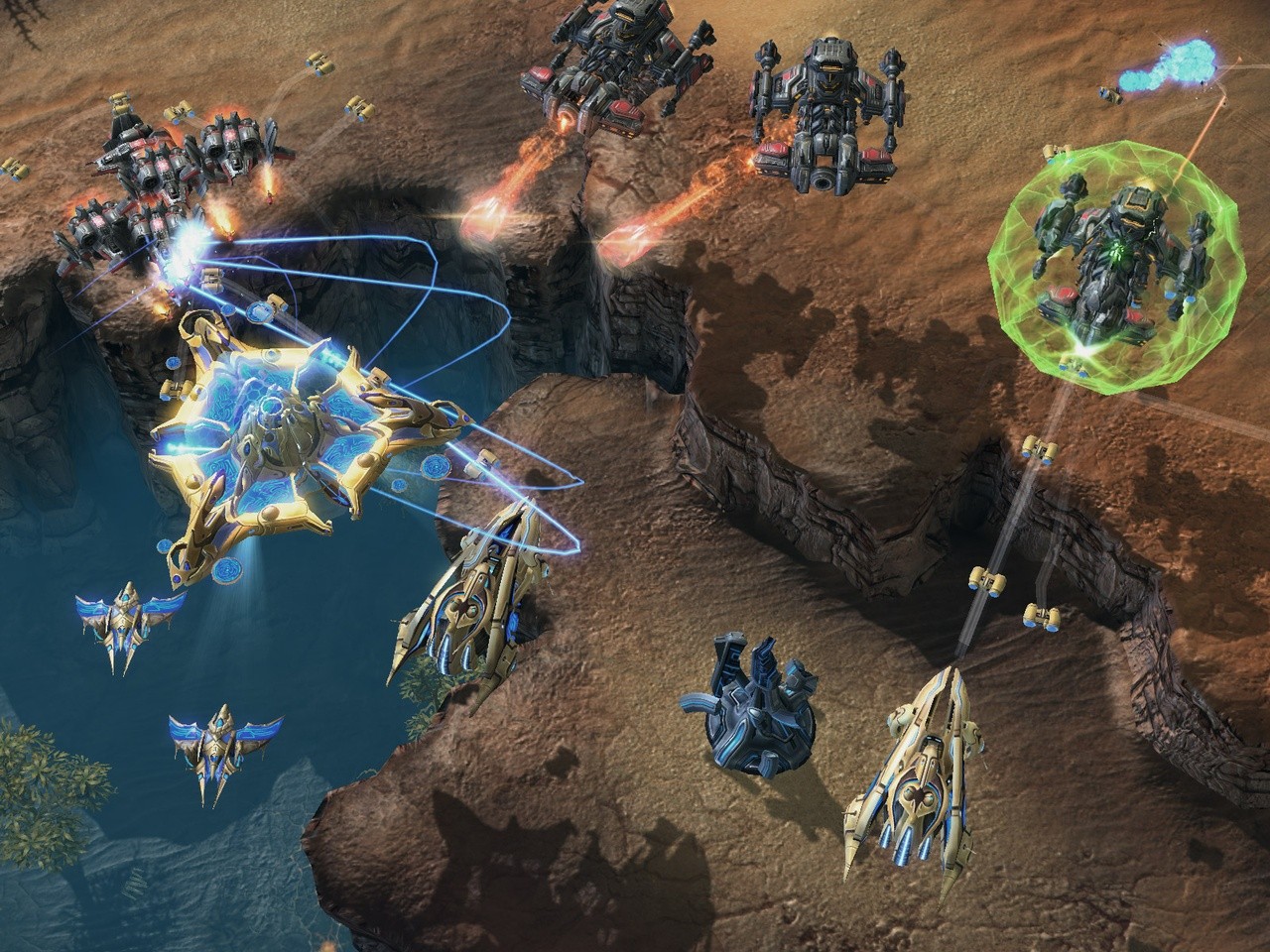 Starcraft 2
Cho "Maru" Seong Ju
Maru is a South Korean Terran player who is known for winning his first televised game at the age of 13. Now 20-years-old, Maru has earned more prize money playing Starcraft II than any other player, with earnings now approaching $600,000. His most recent big win banked him more than $200,000 when he took 1st place at China's World Electronic Sports Games in March 2018. He followed that up by also finishing on top of the 2018 Starcraft II Global League for Season 1.
Lee "Rogue" Byung Ryul
Rogue is the current Starcraft II world champion, taking the 2017 WCS Global Finals at BlizzCon last November. He followed that up with another impressive win in March of this year at the IEM Season XII World Championship. Rogue is hot on Maru's tail as far as all-time prize money earned, with more than $550,000 to his name.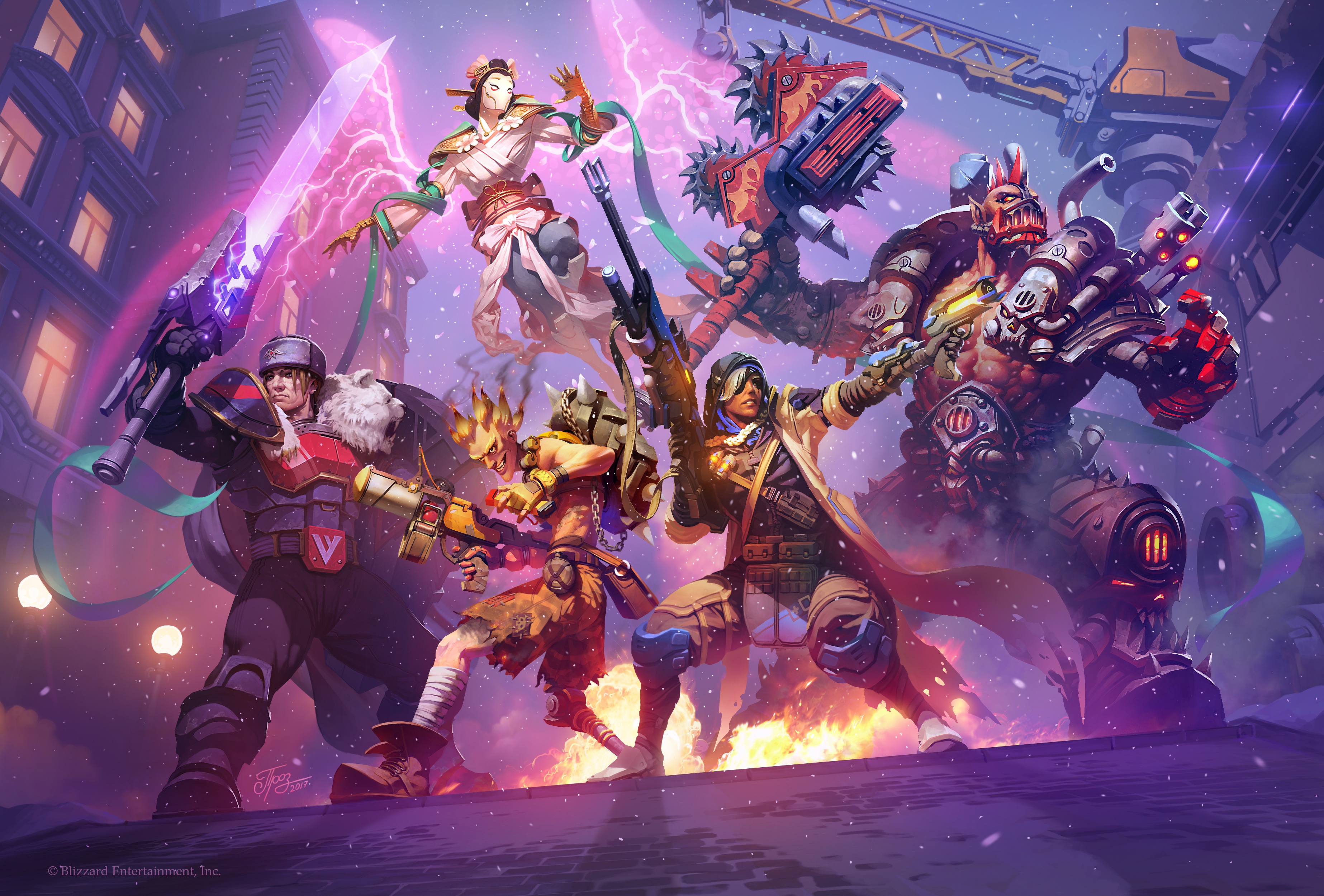 Heroes of the Storm
"Fan" Yang
Fan is an American currently playing for Tempo Storm. The 25-year-old helped his team to first place during the first phase of the North America Pro League in April 2018. He's also a former world champion, helping his Cloud 9 take the 2015 World Championship at BlizzCon. Fan's run of success over multiple years has made him one of the most popular and well-known North American players. He often shares his strategies and builds with fans on his YouTube and Twitch channels.
Jung Hyuk "Sake" Lee
Heroes of the Storm is well-known for favoring team-based play over that of individual players. Sake meshes quite well with this playstyle, serving in a variety of roles, ranging from Assassin to Support, for several Korean teams over the last few years. He most notably helped MVP Black capture the World Championship at BlizzCon 2017.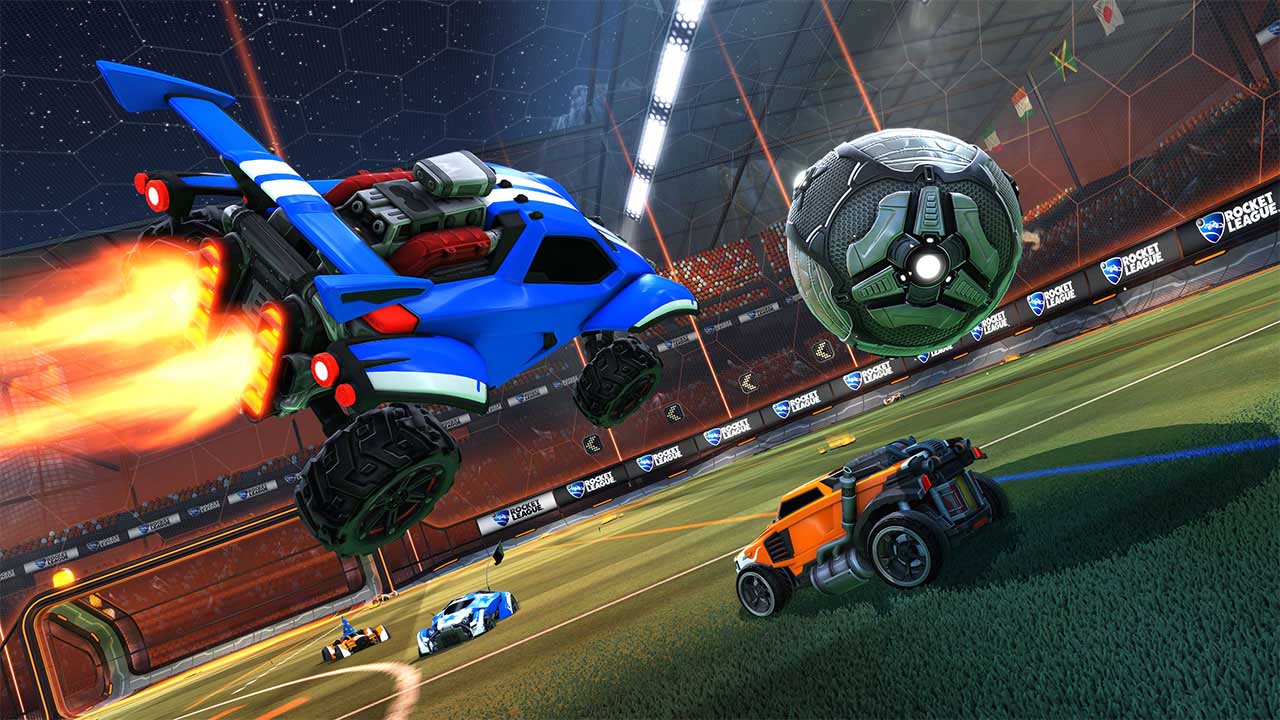 Rocket League
Courant "Kaydop" Alexandre
Kaydop is a 19-year-old French striker currently playing for Gale Force eSports. He is viewed as one of the main up and comers in Rocket League, helping his team score five first-place finishes in major tournaments over the past year. He manages to pull in quite a few viewers on his Twitch channel, even though he mainly speaks French and not English. He prefers to let his sick plays on the field do the talking.
Francesco "Kuxir97" Cinquemani
Kuxir97 was sometimes referred to as the "god" of Rocket League back when the game's eSports offerings first took off back in 2015. The Italian striker for Flipsid3 Tactics hasn't had quite as much success in recent years but still maintains a strong fan base. Kuxir97 has been in Rocket League since its beta and first started playing Psyonix's games at the age of 12 with Supersonic Acrobatic Rocket-Powered Battle Cars, a PlayStation 3 game that is credited as being the predecessor to Rocket League.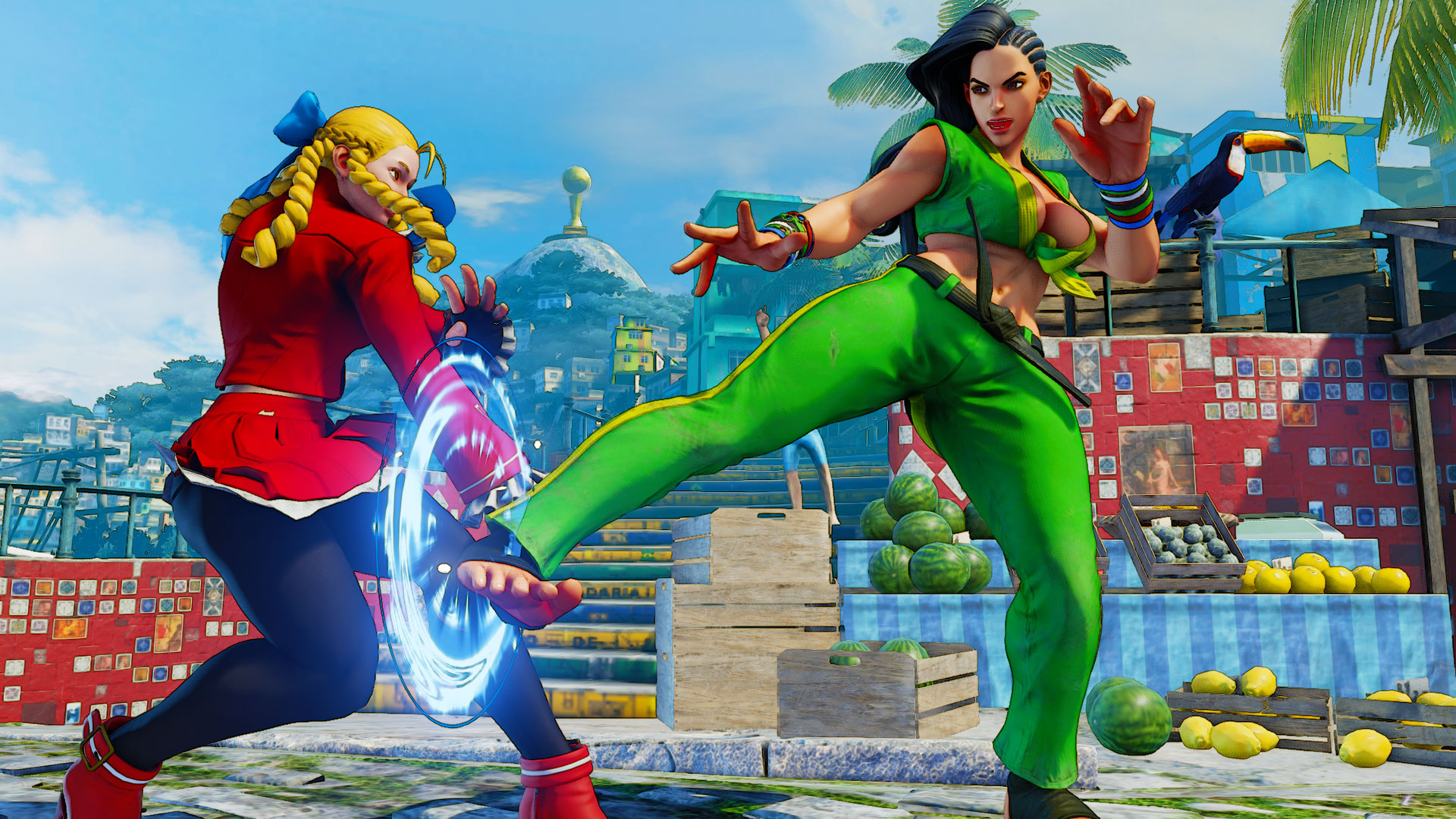 Street Fighter V
Saul "MenaRD" Segundo
Street Fighter competitive play has been dominated by Asian players for a long time, with maybe the occasional American breaking through on occasion. But this narrative was ripped to shreds in December 2017 when an 18-year-old player from the Dominican Republic took home the Capcom Cup and the $250,000 that came with it. To be fair, MenaRD didn't exactly come out of nowhere, with a number of big individual victories on his resume prior to the tournament, including one over legend Daigo Umehara that included some extra flair with a mid-match taunt.
MenaRD would beat Daigo again during the Cup tournament on his way to the championship. MenaRD is known for showing great passion before, during, and after his matches, not afraid to "pop off" upon earning a victory. His win could prove big for Street Fighter in Latin America and the worldwide growth of the game.
"Daigo" Umehara
Yes, we just mentioned Daigo getting beat twice by MenaRD, but "The Beast" — as he's known in the community — is simply too legendary a figure in Street Fighter history to not get his own entry on this list. Simply put, many fans of the franchise consider Umehara to be the greatest Street Fighter player of all-time, dating back to Street Fighter II and III.
Japanese media still regularly refers to him as "the god of 2D fighting games." He hasn't had quite the same level of success with V as he had with earlier entries in the franchise, but Daigo still competes and is viewed as a worldwide ambassador for the game.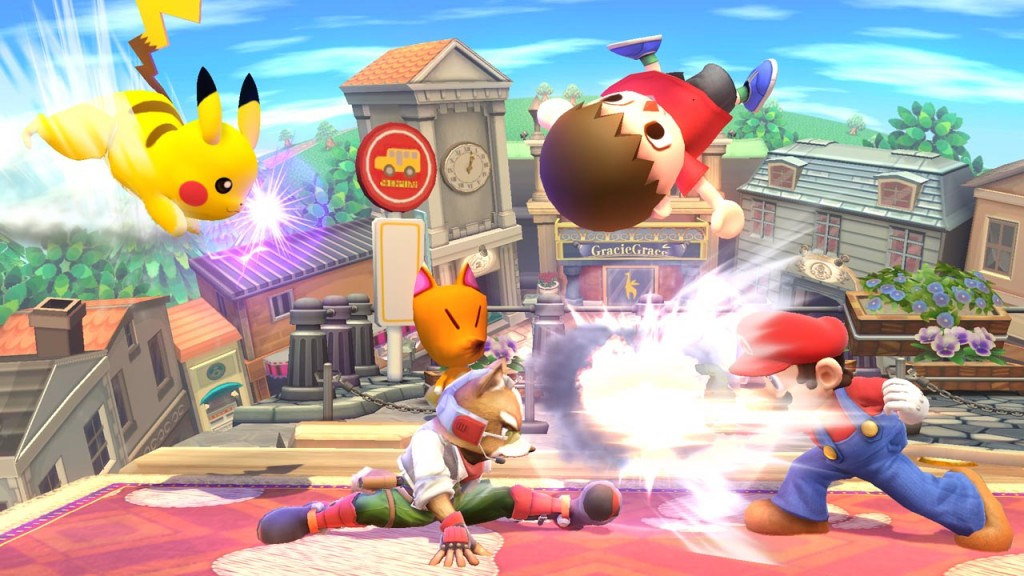 Super Smash Bros.
Jason "Mew2King" Zimmerman
Mew2King's success at Super Smash Bros. can be traced back to 2005 when he started playing in Melee tournaments. Since then, he has won more than $250,000, making him one of the most successful Smash Bros. players of all-time. He's proved more than efficient at not just Melee but also Brawl, Smash for Wii U, and even popular mod Project M. Mew2King is also known for doing some great detective work on Melee, figuring out how to calculate certain attributes, like character weight and fall speed, that are not specifically identified by in-game statistics.
Juan "Hungrybox" DeBiedma
Hungrybox has been a top Melee player for a long time and is widely considered the greatest Jigglypuff player ever. Hungrybox's defensive playstyle often frustrates opponents, forcing them to extend too far while going in for the kill only to be hit by a devastating counter-attack. He's earned the name "Clutchbox" from fans for his ability to excel in the final moments of a match when the next hit will win the game.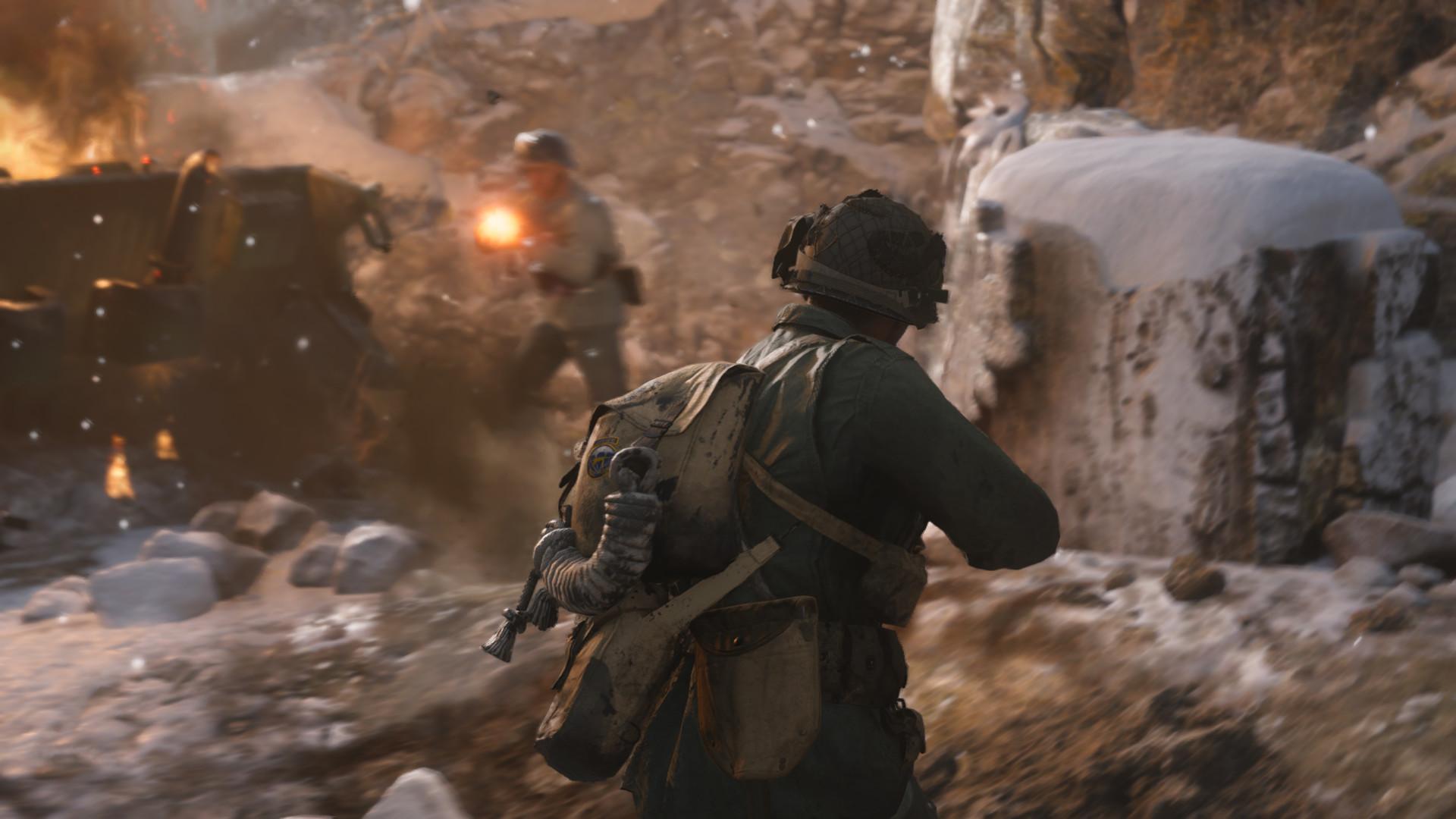 Call of Duty
Damon "Karma" Barlow
Simply put, Karma is the only three-time world champion in Call of Duty history, taking home titles in 2013, 2014 and 2017. He's won 13 total titles since joining OpTic Gaming in 2015 and has banked more than $630,000 to date, making him the richest player in CoD history.
Ian "Crimsix" Porter
Karma may lead the CoD earnings leaderboard, but his OpTic Gaming teammate Crimsix leads in number of total wins, with more than 30 majors to his resume. Crimsix actually got his professional start in eSports with Halo and became the first gamer to go pro in both Halo and Call of Duty in 2013. Crimsix has earned just under $600,000 to date, most of that coming thanks to his two world championships in 2014 and 2017.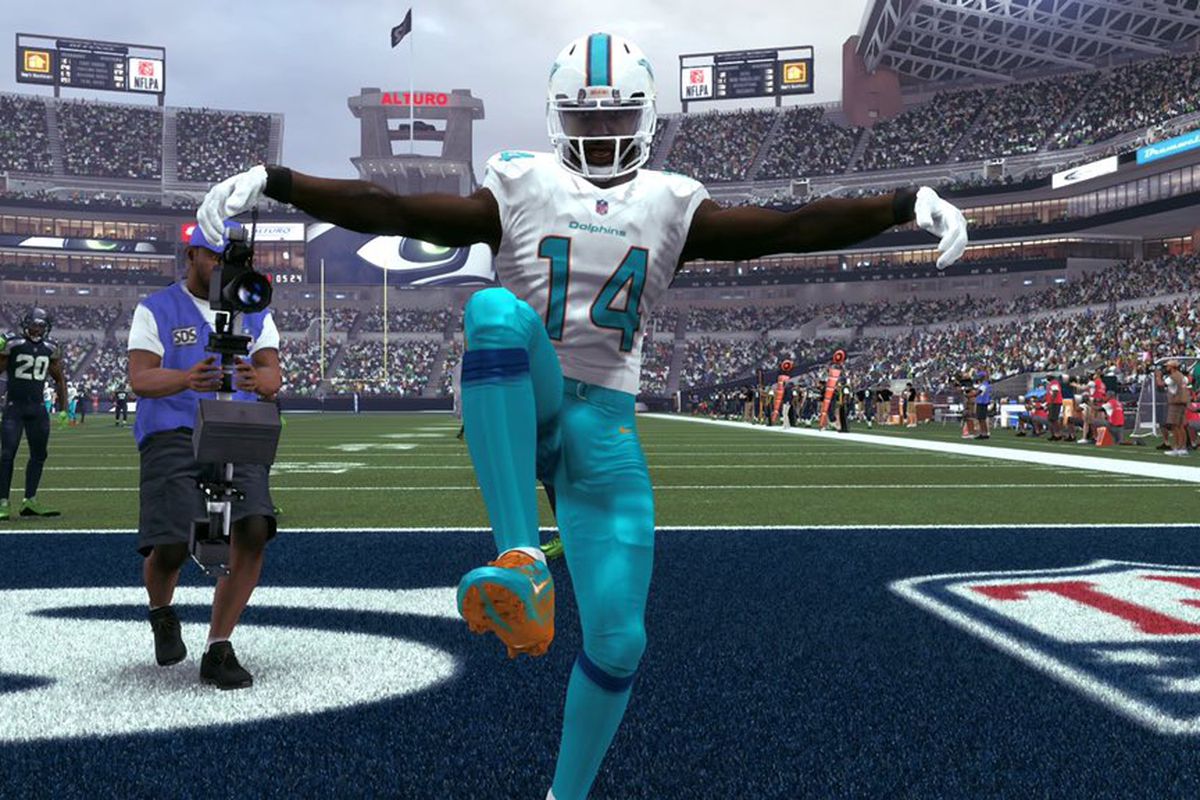 Madden
Shay "Young Kiv" Kivlen
EA only recently got serious about trying to make Madden a big-time eSport and its Madden NFL 18 Bowl at the end of April went off well enough, with Young Kiv taking home the title, 28 to 24, over "Drini" Gjoka. EA notes that Young Kiv is mostly known for his high-powered passing attack, stating on his official bio that he likes to use it to "put the game out of reach quickly." The 20-year-old Seattle native has taken home nearly $70,000 so far in his young eSports career.
"Drini" Gjoka
While Drini did indeed fall to Young Kiv in this year's Madden Bowl, he's established himself as someone who will be a player on the Madden eSports scene for the foreseeable future. Just 18-years-old, Gjoka first grabbed headlines when he won the 2018 Madden Challenge, defeating Young Kiv in the finals. While Young Kiv would get his revenge in the Madden Bowl, Drini's top-tier running game and tough defense should keep him in most tournaments for years to come.