News
Below: December Release Date Confirmed
Below finally has a release date after years in development.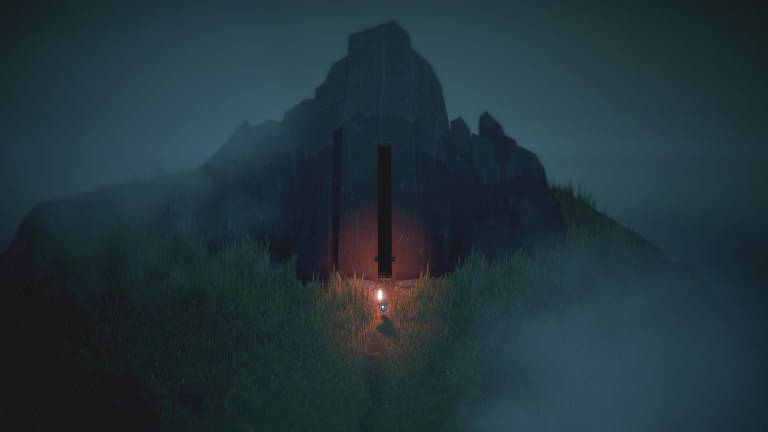 Indie game Below has finally received a somewhat surprising release date. 
Developer Capybara (Super Force Time, Superbrothers: Sword & Sworcery EP) has revealed that their long-awaited dungeon crawler will be released on December 14th. On that day, you will be able to download the game for Xbox One and PC via Steam. 
Below is described as a roguelike dungeon crawler featuring survival elements. In it, you must enter a deep and dark cavern haunted by mysterious forces. While your passage is blocked by monsters and other horrors, the bigger threat may just be the various traps that line the halls of this forgotten den of evil. Survival requires you to not only carefully consider every step but to craft the resources you'll need to live to fight another day. 
Here's the launch trailer:
While Below is certainly a fascinating entry into the roguelike dungeon crawler genre – and is certainly one of the more stylistically impressive games of the year – the story of the game is only half the story of the game. Indeed, one of the most fascinating things about Below is the long road it has taken to release. 
Below was first unveiled during Microsoft's E3 2013 press conference. Despite being one of the standout indie games of that show, Below suffered multiple delays. At one point, it was even suggested the game had received the dreaded delayed "indefinitely" tag. While that's often the kiss of death for a small title such as this, Below's developers actually stuck with the game and helped shepherd it to this impending release date. 
The other thing worth noting about Below is that it has been warmly received over the years by most of the people who have had a chance to play it at various shows and private demos. That, along with the studio's reputation for releasing some truly impressive indie titles in the past, has many people hoping that Below will be able to overcome the troubles leading up to its release and will prove to be one of the year's sleeper hits.
Matthew Byrd is a staff writer for Den of Geek. He spends most of his days trying to pitch deep-dive analytical pieces about Killer Klowns From Outer Space to an increasingly perturbed series of editors. You can read more of his work here or find him on Twitter at @SilverTuna014.