News
Bayonetta Might be Coming to Nintendo Switch
Cult classic fighting games Bayonetta and Bayonetta 2 might be heading to the Nintendo Switch, as Platinum Games drops a hint on Twitter...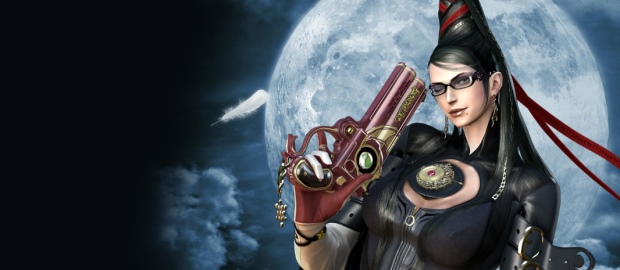 Bayonetta isn't what you'd call a household name, but the two games released so far in the series have built up a loyal and vocal fan following. Directed by Hideki Kamiya at PlatinumGames, and similar in style to Kamiya's own Devil May Cry series, Bayonetta was a wildly over-the-top hack-and-slash game marked out by its combos and bizarre boss designs.
The 2009 original, released for PlayStation 3, Xbox 360 and PC, was critically acclaimed but didn't quite get the sales it deserved; its 2012 sequel, meanwhile, was hamstrung from the outset by the Wii U's small user base.
There are renewed hopes, however, that Bayonetta will make a triumphant return on the Nintendo Switch – a console that has so far enjoyed far more success than the Wii U. The ripple of excitement was caused by a single tweet from PlatinumGames' Japanese Twitter account, which carried a handsome bit of artwork featuring Bayonetta. As several followers – and Eurogamer – were quick to point out, the colours and composition are strongly reminiscent of the Switch's red and blue controllers; the positions of the gun barrels even line up (roughly) with the pads' thumbsticks. Take a look:
It's not all that much to go on, admittedly, but then again, PlatinumGames aren't exactly pouring cold water on the speculation: they've been favouriting tweets pointing out the Switch connection.
If Bayonetta's really making a return on the Switch's home-handheld hybrid, we'll hopefully get a formal announcement soon.
More as we get it.