News
Bayonetta Is Finally Available For PC
Better seven years later than never, right?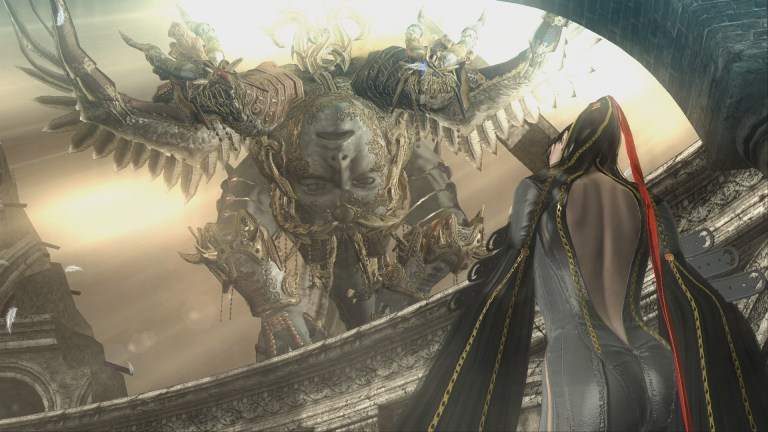 Bayonetta is considered to be one of the finest action games of the modern era. Think of it as an even more intense take on the Devil May Cry series bolstered by a healthy dose of lovable weirdness. Given that Bayonetta was initially released PlayStation 3 and Xbox 360 – and later ported to Wii U – fans have been begging Sega and Platinum games to bring Bayonetta over to the PC so that the keyboard crowd can bask in its glory. 
It looks like someone finally got the thousands of messages. 
Sega has finally revealed that the countdown teaser that's been running on the Bayonetta website recently was counting down to the release of Bayonetta on Steam. In fact, you are able to buy the game right now for the surprisingly low price of $19.99. 
So what do PC fans get for their patience? For one thing, they'll get to enjoy the best looking version of Bayonetta yet. This version of the game has been upgraded to support enhanced resolution options – you can even bump the resolution up to Ultra HD 4K range – and apparently runs at a solid 60 FPS. In a game as fast-paced as Bayonetta, you really do notice the increased speed in terms of the impact it has on the fluidity of the combat. 
We haven't had the pleasure of diving into the game yet, but this report by PC Gamer suggest that Bayonetta on PC is indeed the best way to play the game from a technological standpoint. They also noted that even mid-range PCs are able to run the game at a consistent 60 FPS. 
Sega also states that they've incorporated PC and mouse controls into the experience. However, they also note on the Steam listing page that playing Bayonetta on a controller is still the recommended way to experience the game. In any case, it will certainly be interesting to see how the game's combat translates to a keyboard and mouse. 
Outside of those alterations, this is still the same Bayonetta that millions know and love. If you've somehow missed out on the game up until now and want to experience it in its ideal visual format, this new version looks to be the best option.