News
Battlefield 5 Developers Defend Character Diversity Options
Following complaints that Battlefield 5's multiplayer allows for too much customization, DICE clarifies their position on the matter.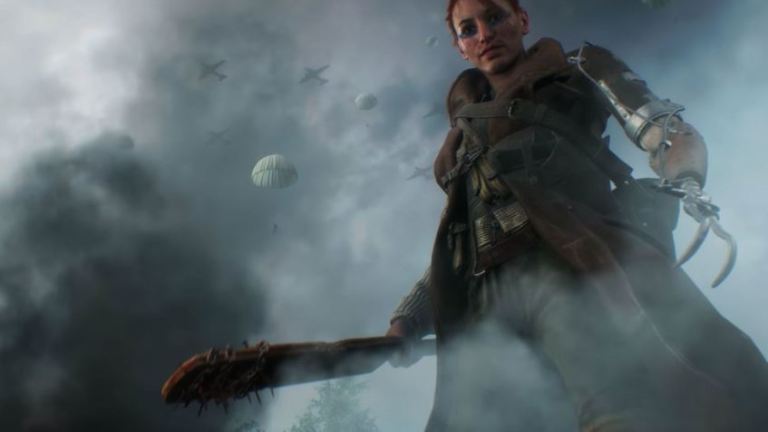 The Battlefield V Twitter account recently released a statement in response to concerns regarding the game's multiplayer options which will allow players to create and customize characters of various races, genders, and other attributes. 
"We wanted to empower player choice, diversity and inclusion, so our players can fully customize the way that they want their soldiers look and play," reads the message. "With that, there are a plethora of customization options for your soldiers including body types, gender, war paints and more."
The tweet was sent out in response to a criticism levied by Twitter user, Jared Rosenstein. While Rosenstein states that he doesn't have a problem with Battlefield V allowing players to create female avatars in multiplayer, he does point to footage from a recent Battlefield V trailer that showcases a female soldier wearing war paint and weilding a cricket bat in their non-robotic arm as part of an argument that Battlefield V is betraying its the historical potential of its World War II setting by allowing too many customization options.
While there is arguably some room for discussion in the design debate regarding whether or not Battlefield V's enhanced customization options are a bit over-the-top, there are other fans out there who are upset that the game features female soldiers in such a seemingly prominent role. That opinion seems to be held by the always pleasant vocal minority – there are plenty of examples of female soldiers fighting in World War II – but they've nonetheless managed to make themselves known. 
If all of this sounds a bit familiar, that's probably because you remember the debate that surrounded the release of Call of Duty: WWII. That game was also denounced by some for allowing players to create custom multiplayer characters who were – in some scenarios – potentially historically inaccurate. Developer Sledgehammer Games addressed those concerns by stating that they intended to preserve the historical accuracy of WWII's campaign mode but were willing to take some creative liberties with the game's multiplayer in order to offer all types of fans custom character options. 
It seems that DICE has elected to adopt a similar philosophy. In any case, I think there's a strong argument to be made for any game that lets you play as a war-paint soldier that wields sports accessories in their robotic hand.